Ana Boylan, an Umpqua Community College student who was injured when a gunman opened fire on campus on Thursday, is "very happy to be alive," her brother said Saturday.
"She would like to share one thing," Korre Boylan told TODAY's Erica Hill. "She's very happy to be here."
"She wants everyone to know that living every day like your last is very real to her now."
Ana, 18, is expected to make a full recovery after undergoing surgery Friday to remove a bullet that was lodged close to her spine. She is recovering at PeaceHealth Sacred Heart Medical Center in Springfield, Oregon.
RELATED: Umpqua student witness recalls 'panic mode' on campus
"The surgery went as well as the surgery could have," he said.
Before surgery, Ana asked her doctor if she could keep the bullet she was shot with, her brother said, because she is "quite the comedian" and also "wanted to show that she's a survivor." (Because it's evidence in the ongoing investigation into the shooting, she wasn't able to.)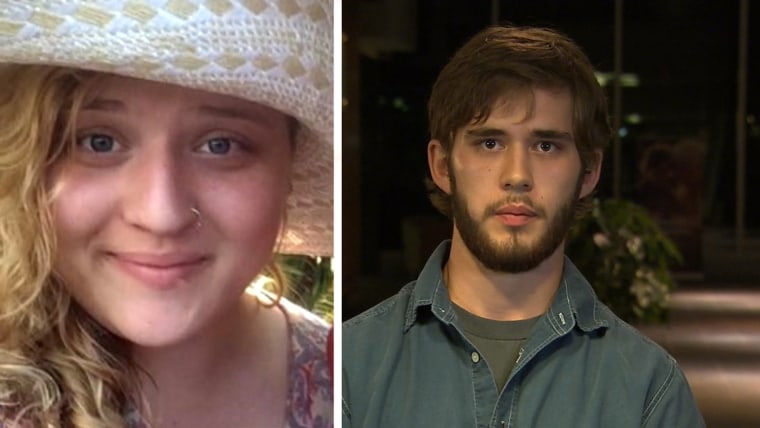 MORE: Retired, off-duty medical personnel rushed to help treat Oregon shooting victims
Ana says she survived the shooting, which killed nine and injured nine including her, by playing dead after she was hit. Korre said that after the gunman left Ana's classroom, he was able to get on the phone with his sister, who was gasping for air.
MORE: How parents can stay informed about their college student's safety
"I thought I was going to lose my little sister," Korre said. "Now that she's OK, I'm feeling better, but I was more scared than I've ever been in my entire life."
Authorities have identified the gunman as 26-year-old Chris Harper Mercer, who was killed during a shootout with officers.