Orange you glad Katy Perry is on the music scene to keep things lively?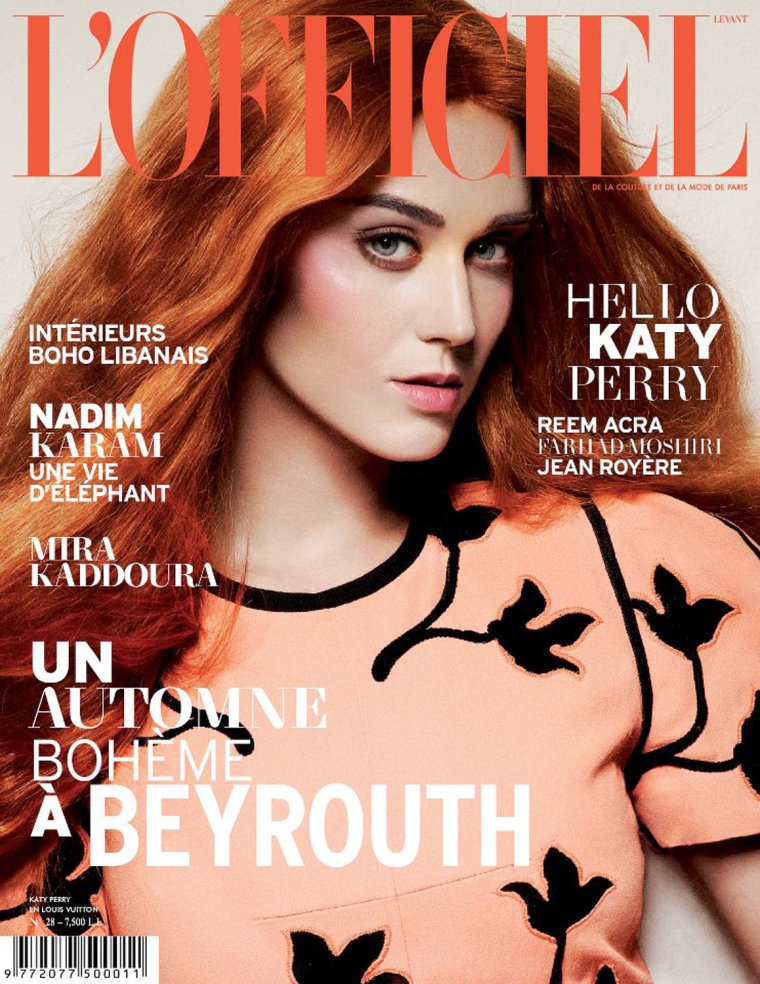 The singer's striking fashion choices often extend to her haircolor. She's sported royal blue locks, pale blonde with hot pink highlights, raven-colored and more. Sometimes she dons a wig, sometimes she goes for the semi-permanent hairdye.
Now Perry poses for the cover of the September issue of L'Officiel Paris magazine, a French fashion magazine, and her hair is a vibrant reddish-orange.
The Huffington Post writer who commented on the new look wasn't exactly a fan, sniffing that "she's gone a shade of orange we can only describe as (former model and Vogue creative director) Grace Coddington-meets-a-jack o' lantern."
For some, it's not the haircolor as much as Perry's look in general. Wrote one reader on The Fashion Spot forums, "This must be photoshopped to death because it took me five minutes to actually see any resemblance to her actual face."
Others disagree, with one reader writing, "This has to be one of her best covers."
And for another, it was simply too much of one hue. "This looks like a Halloween issue, why the orange overload?" one reader wrote on the forum. "I wouldn't have mind the image if they had put her in a different colored top."
What do you think of Perry's new hair color? Tell us on Facebook.
The singer's striking fashion choices and bold songs, including "I Kissed a Girl" and "California Gurls," have made her a star.
Related content: