One man's choice to forgive has forged an unimaginable friendship, rooted in a tragic accident that started at the end of a 24-hour work shift.
On Oct. 2, 2006, Matt Swatzell headed home from his job as a firefighter paramedic in Dacula, Georgia.
"It was literally three or four seconds that it took to nod off and to cross the center line and to meet the other car," he remembered.
Inside the other vehicle was a young mother and her 19-month-old daughter.
"I can still see it. I can still smell it. The horrendous noise and the glass breaking," Swatzell said.
The crash would forever bind the lives of Swatzell, then a 20-year-old rookie firefighter, and another man of service, pastor Erik Fitzgerald.
At a nearby hospital, Fitzgerald had just been met by a grief counselor who shared devastating news about his 30-year-old wife, June. A few minutes later, Fitzgerald walked into his daughter's hospital room and walked over to the toddler's bed.
"She crawled into my lap and then she just went to sleep," he said, breaking down at the memory. "And I was thankful because I didn't have to pretend that everything was okay."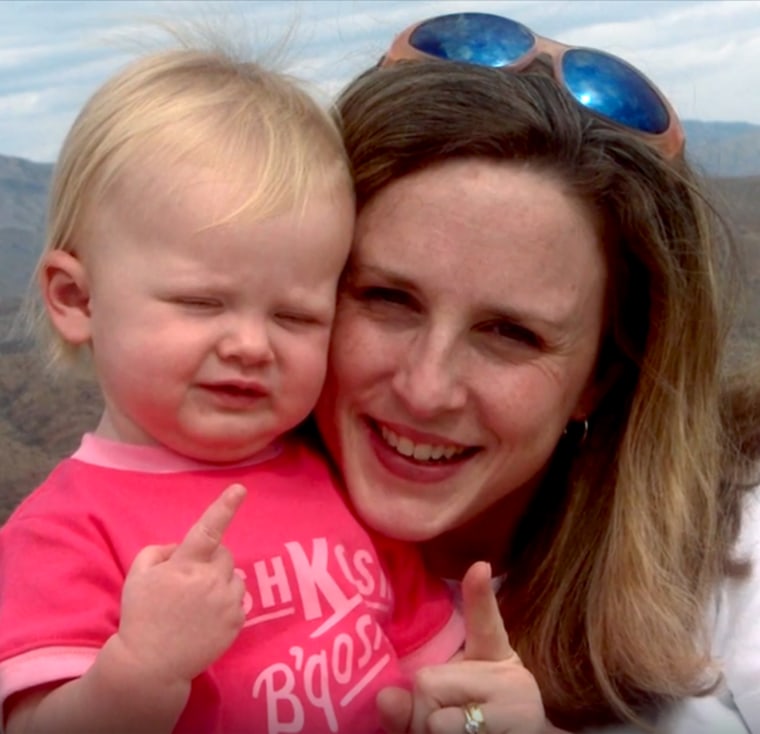 In another hospital room, a police officer was having a different but similarly tragic conversation with Swatzell.
"He said, 'I don't know if anyone's told you, but June didn't make it,'" he recalled. "And then he also told me, he said, 'And by the way, she was seven months pregnant, and the baby didn't make it either.'"
The news left Swatzell in despair.
"I'm supposed to be a helper. The EMT and the paramedic and fireman that helps in these tragic situations, and here I am, caused this," he said.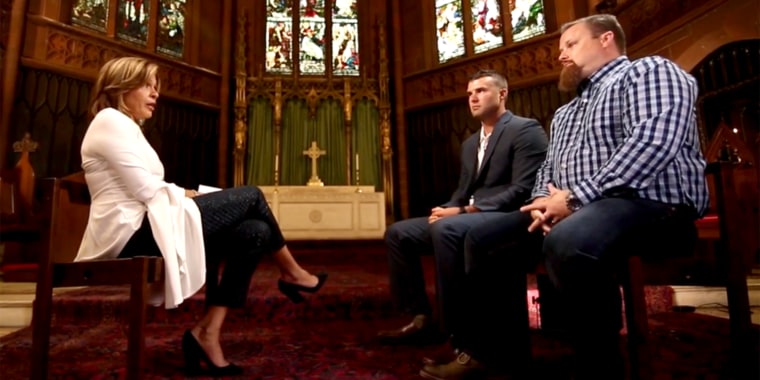 Prosecutors soon approached Fitzgerald to see whether he wanted them to pursue the maximum sentence against Swatzell. But the newly widowed father felt enough lives had been destroyed. He also recognized an opportunity to practice the forgiveness that he often preached about.
"I remembered somebody said this in a sermon — in moments where tragedy happens or even hurt, there's opportunities to demonstrate grace or to exact vengeance," Fitzgerald said. "Here was an opportunity where I could do that. And I chose to demonstrate grace."
The judge sentenced Swatzell with community service and a fine.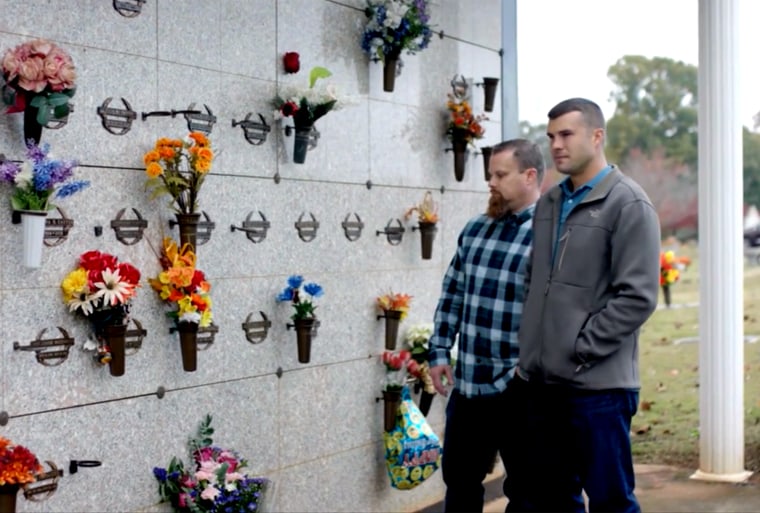 The two men, who never spoke throughout the court case, did not meet until the 2-year-anniversary of June's death. Swatzell had gone to a store to buy a condolence card for Fitzgerald.
"Erik starts walking out of the grocery and starts walking towards my truck," said Swatzell, who became overwhelmed by the moment.
"He was just bawling," Fitzgerald said. "So I just walked up and I just hugged him. What do you say? Sometimes things are best said with no words."
Two years of guilt and pressure poured out of Swatzell, who still tears up thinking about that meeting a decade later.
"That was the biggest relief I'd ever felt. He just said from the start that he forgived me," he said. "Just hearing him say those words, it just impacted my life completely."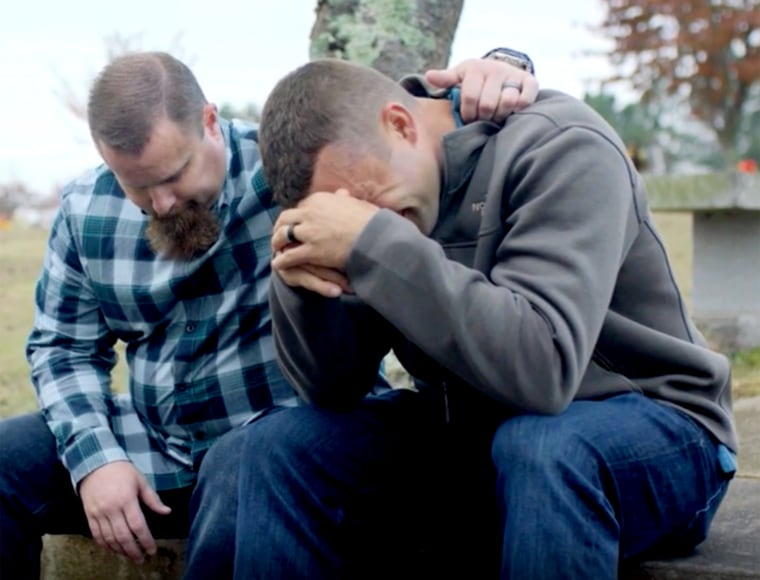 The two men talked for two hours that day, bonded by an unexpected and indefinable connection.
"I said, 'Man, I don't know what you're going to say to this, but I just feel like in my spirit that I'm supposed to stay connected to you somehow,'" Fitzgerald said. "And he's like, 'Dude, I feel the same way.'"
The two continued to meet up regularly. They talked about life and the process of moving forward.
"He said, 'Don't let this define you," said Swatzell, now 32. "Meeting with Erik, it gave me hope. That we're going to be okay."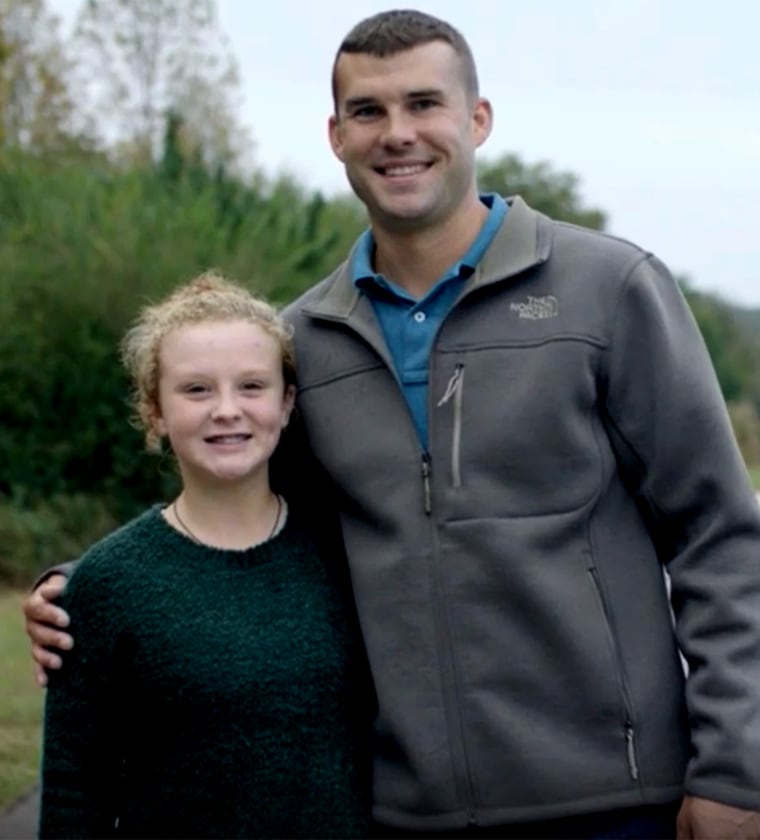 Their friendship deepened as the years unfolded. Swatzell got to know Fitzgerald's daughter, Faith, now 12, and eventually married and had children of his own. Fitzgerald, 42, has since moved to Florida, but the two men have stayed close, often spending time together during holidays.
"He's like a big brother to me. We have a lot of fun together," Swatzell said. "As weird as it may sound and crazy, but we do. It's unique."
He said he especially loves seeing their children play together.
"Just seeing Faith, holding my kids — it puts a smile on my face," he said. "It hurts to see that, but it's the cards that we were dealt. And now it's our story together. It reminds me that there's grace and there's hope and there's good."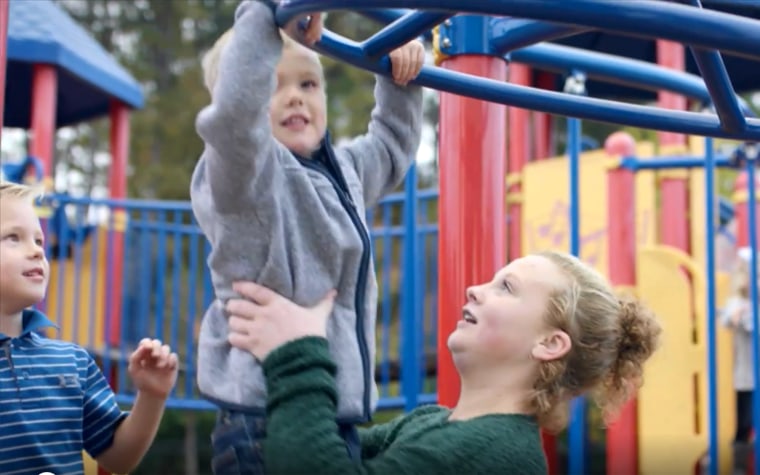 While he knows Fitzgerald has forgiven him, Swatzell continues to live with guilt and admits he's not sure if he has forgiven himself.
"I can't say, 'This is a beautiful story and it's got a great ending.' It doesn't," he said. "It's nasty, it's real, and it's something that I'm going to struggle with for the rest of my life."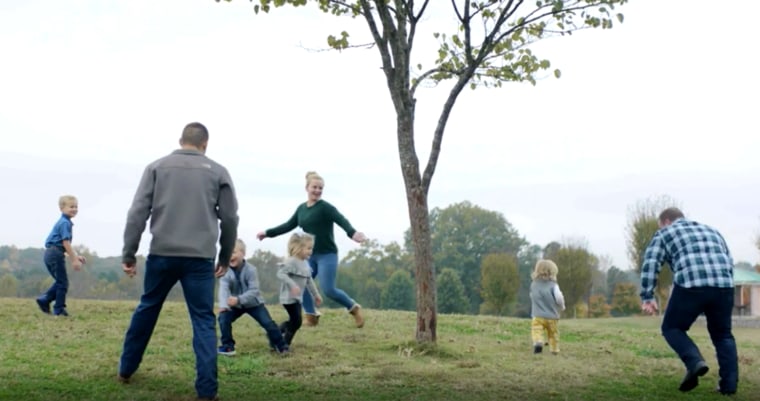 Both men view their friendship as a sign from above, a feeling cemented recently after Fitzgerald welcomed another child into his life with his new wife. The baby was born on the same due date of the unborn child he and June had been expecting.
"I mean, June's in heaven. And one day, we'll get to all kind of hang out," Fitzgerald said. "God's a big God and I think that's going to be a great day one day."