TODAY is on the road to Rio!
The 31st Summer Olympic Games open a year from Wednesday in Rio de Janeiro, also known as Cidade Maravilhosa, or "the Marvelous City."
About 10,500 athletes from 205 countries will be competing next summer for medals in 42 sports. But back stateside, Olympian athletes and Rio hopefuls gathered on the TODAY Plaza along with a pumped crowd cheering them on.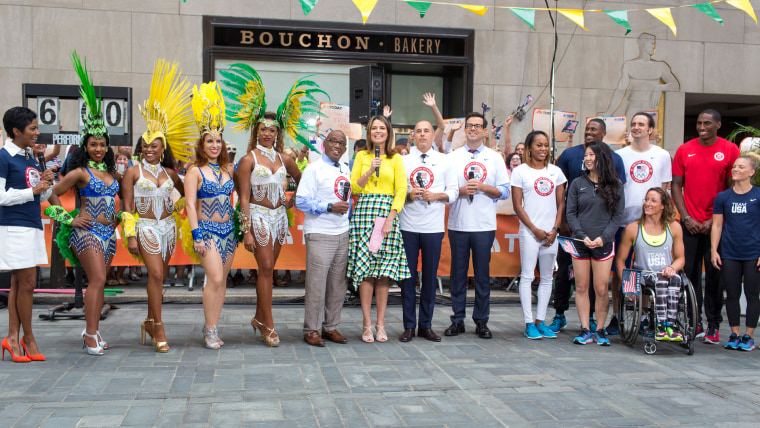 Three-time gold medalist Kerri Walsh Jennings expressed optimism about being among those athletes, despite recently dislocating her shoulder.
"Nothing is going to stop me," she said on TODAY. Walsh Jennings expects to recover in time to qualify for Rio with her new partner, April Ross. The two became a pair after Walsh Jenning's previous partner, Misty May-Treanor retired following the London Games.
WATCH: Olympic hopefuls demo golf, track and field, and table tennis skills
"April is a champ. It's amazing playing with a silver medalist, because she's so hungry for gold. It's pretty fantastic," she said. "We have formed a great partnership. I love playing with her. Misty is in my heart, and I'm taking her with me to Rio, but April and I are a new team. We've got to get used to it."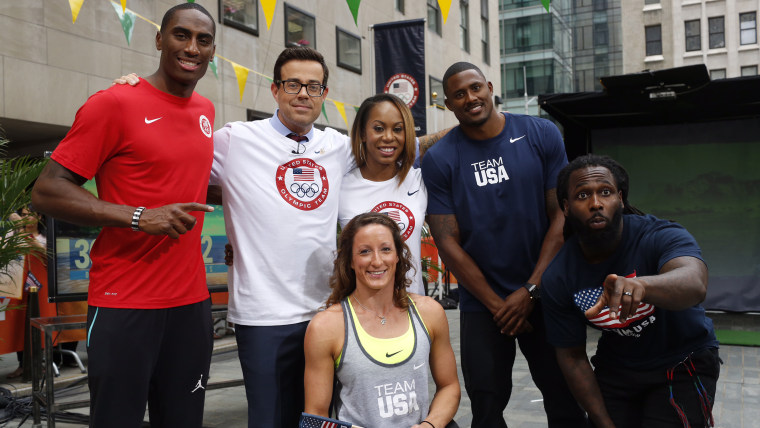 She also expressed excitement at Rio's venue for her sport, the famed Copacabana beach.
"It's the mecca of beach volleyball, so to win a gold medal there, to fight against the world there, it's going to be a dream come true," she said.
Joining Walsh Jennings on the Plaza were Paralympic athletes and Olympic hopefuls in golf, table tennis, weight lifting and track and field.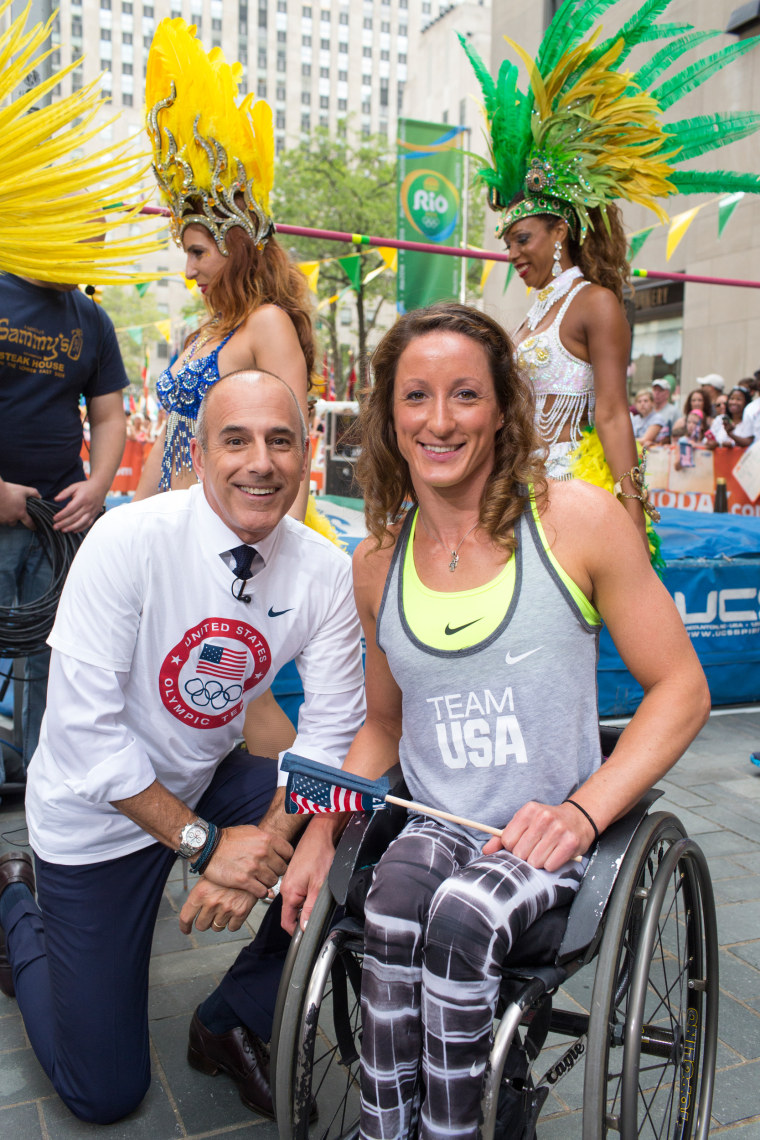 Golfer Cristie Kerr said that despite earning numerous LPGA tournament titles, winning an Olympic gold medalist "would be the highlight of my career."
"An Olympic gold medal? I'd have to hang it way high."
Olympic competition will take place across four regions of Rio: Barra, Copacabana, Deodoro and Marcana. Barra will be the heart of the Games, serving as the location for both the Olympic village and the international broadcasting center.
Opening and closing ceremonies will take place in the Maracana stadium, which was built for 1950 World Cup and hosted last year's Cup finals.
WATCH: Kerry Walsh Jennings serves a sneak peek into the Rio Olympics
Construction sites can be seen everywhere throughout the city, as crews work on two dozen venue sites as well as infrastructure components like new bus and metro lines. The city's mayor promises everything will be ready by the beginning of next year.
Aside from construction, some venues have also raised health concerns. The Associated Press recently tested the water where athletes will be swimming and boating and found dangerously high levels of viruses and bacteria from human sewage.
The International Olympic Committee has said it will continue testing water in the region, stressing that the health and welfare of athletes are top priorities. In response, the International Sailing Federation said Sunday that it would seek independent testing of Guanabara Bay.