Dan Jansen's journey to gold came after crushing Olympic losses and a devastating personal tragedy.
One of the greatest speed skaters of his generation, Jansen grabbed the gold in the last race of his Olympic career, at the 1994 Games in Lillehammer, Norway.
TODAY revisited the glory with Jansen in a visit that kicked off this week's "Where Are They Now?" series featuring the U.S. Olympic athletes who proudly represented their country.
Jansen's road to the finish line was filled with bumps. In 1988, the morning he was scheduled to compete in the 500m at the Calgary Games, Jansen learned that his sister Jane had died of leukemia. He still raced that day but fell. He also tripped in the 1,000m competition.
"I was ready and physically there but mentally I wasn't," Jansen told TODAY's Savannah Guthrie. "I said, 'I was going to win for you.' Obviously I didn't, but I won for her eventually."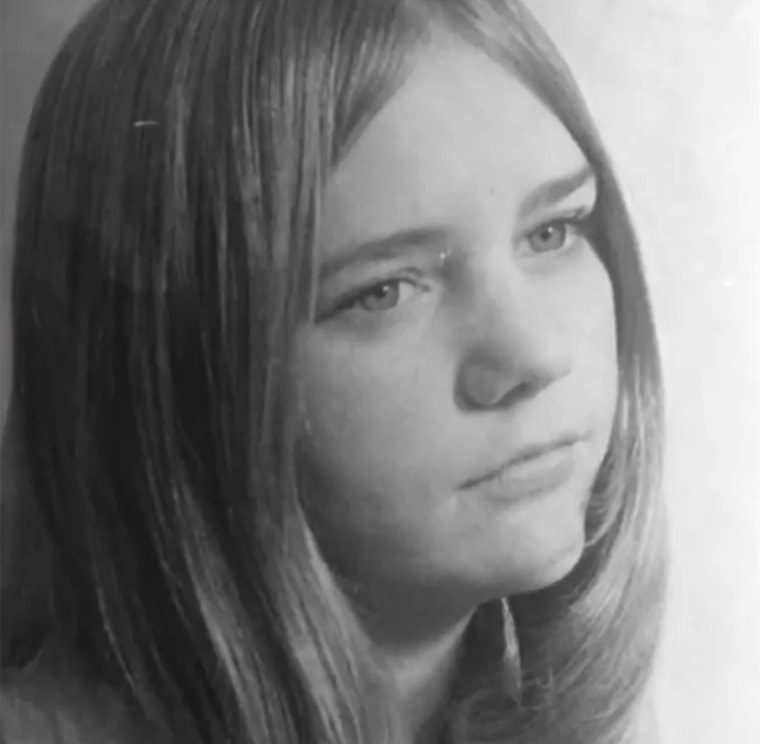 But it didn't come four years later at the Winter Games in Albertville, France, where Jansen stumbled again in both races and failed to medal.
"There's a little almost embarrassment as an athlete. It hurts when things don't go the way they should," he said. "It stopped being about the gold medal. I really wanted to get there and prove myself that I can do this."
In 1994, Jansen felt all eyes on him in Lillehammer. He was the fastest man in the world on skates — but slipped once again in the 500m race. His perseverance paid off five days later, however, when he clinched the gold in the 1000m.
"I remember it physically inside, like I can almost feel it — how good it felt," he said of what arguably was the most emotional victory of that year's Olympics.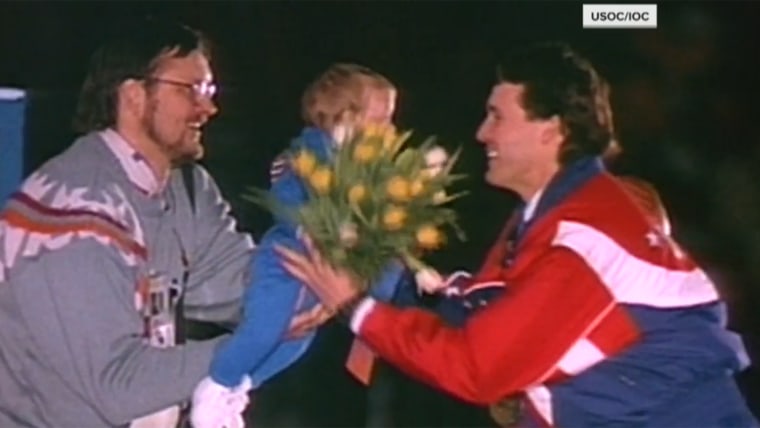 "To this day I don't think I've ever felt so patriotic — pride," he said. "I was so happy, for my family that they were going to be able to celebrate. To Jane, I looked up and gave her a little salute."
Jansen's eldest daughter, whom he proudly carried during his memorable victory lap in Lillehammer, is named Jane after the sister he lost.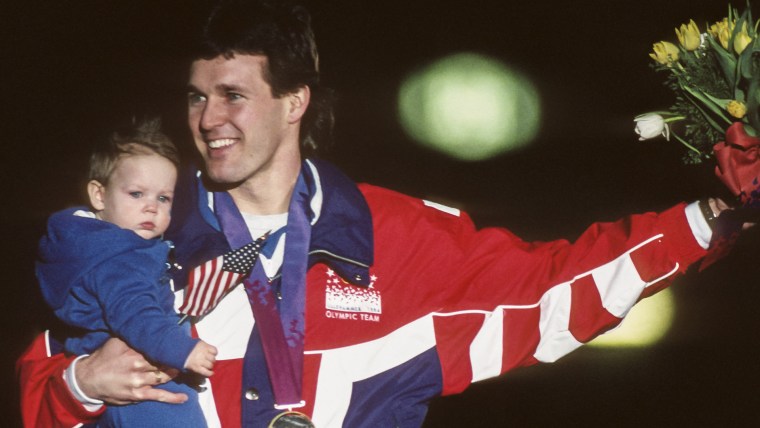 "Totally unplanned, but most special part of it all," he said about carrying his daughter around on the ice that day. "Began with sister Jane and now it's ending with daughter Jane. Just amazing memories."
Jansen continues to honor his sister with the Dan Jansen Foundation and his annual charity golf event to help families affected by cancer.