Austrian snowboarder Markus Schairer has realized there are more precious things than an Olympic medal.
Schairer, 30, broke a vertebra in his neck after a frightening crash in a snowboard cross race in Pyeongchang on Thursday, but wrote on Instagram that he's grateful the damage wasn't worse.
"Honestly, I had more than one guardian-angle (sic)," he captioned a photo of himself in a neck collar. "I broke my neck at one of the worst crashes in my entire live (sic). Luckily there are no neurological deficits, so I will be able to walk soon.
"When such things happen, you really start knowing what's important! Thanks for the massive support from my family, friends, the @olympic_team_austria and all the wishes from all around the world!!"
Schairer fractured his fifth cervical vertebra after landing on his neck and upper back after sailing off the course's final jump. He had been in fourth place before the crash, which sent his goggles flying and left him motionless in the snow for a few moments.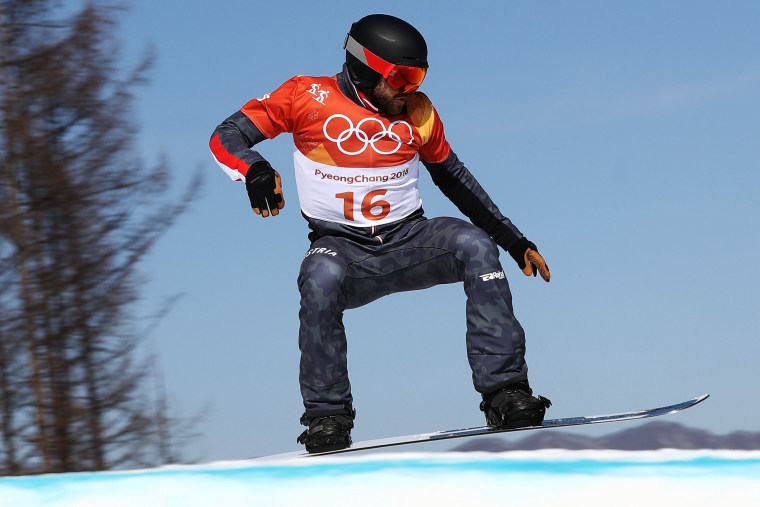 Schairer somehow managed to strap his board back on and make it across the finish line.
"My dream did not come true,'' he wrote on Instagram. "I don not (sic) bring home gold, silver or bronce (sic). Instead I'm wearing my own personal medall (sic) now."
Doctors have ruled out any neurological or long-term damage, and Schairer was expected to be transported back to Austria as soon as possible, the Austrian Olympic Committee said in a statement.
Schairer was competing in his third Olympics, and this is the latest injury setback in his career.
He broke five ribs in a crash at the 2010 Winter X Games, suffered a ruptured cruciate ligament in his knee in 2008 and tore four ligaments in his shoulder during a training run in 2013, per his Olympic bio.
Follow TODAY.com writer Scott Stump on Twitter.