Iron Man just won an Olympic gold medal!
At least, that's what it looked like when South Korean Olympian Yun Sung-bin, 23, slid into first place in the men's skeleton competition.
Yun made history with his victory — he's the first athlete outside of Europe or North America to medal in an Olympic sliding sport — but there's almost as much buzz around his superhero-style helmet.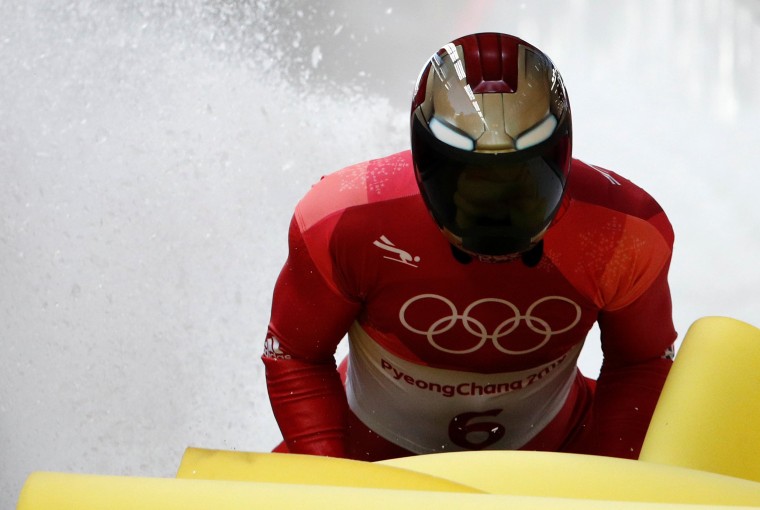 People on social media were pretty excited to see "Iron Man" win gold.
We're sure Tony Stark would approve.
Skeleton racers can fly across the ice at more than 80 miles per hour, so a superhero-inspired helmet was the perfect choice for the extreme sport.
Yun wasn't the only skeleton racer sporting an amazing helmet. Romanian racer Maria Marinela Mazilu had hers painted with what looks like a fanged clown. If the goal was to intimidate her competitors, mission accomplished!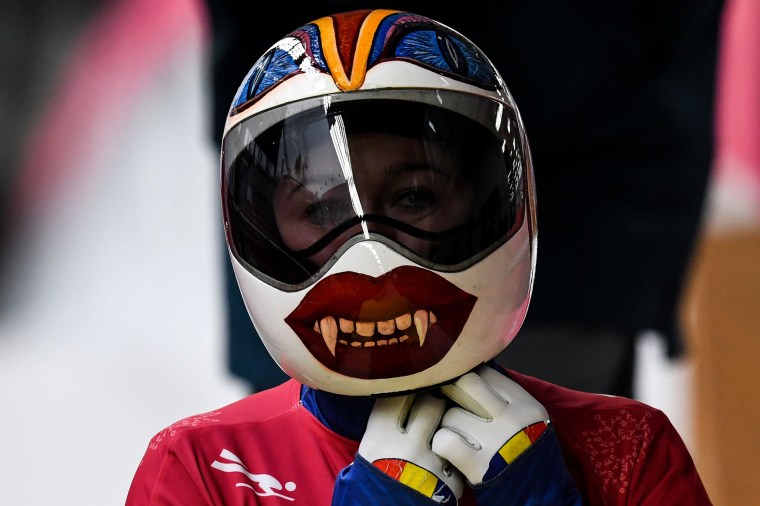 Meanwhile, Barrett Martineau paid tribute to his home country, Canada, with a ferocious grizzly bear design.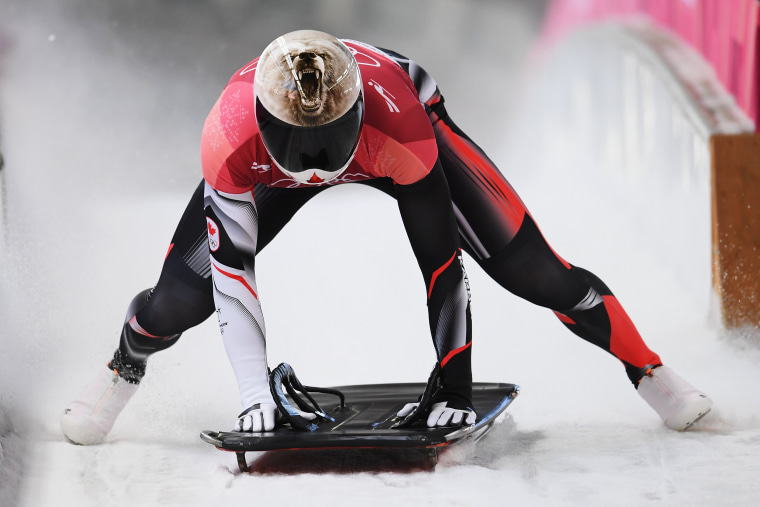 Japanese racer Hiroatsu Takahashi went for something more colorful and abstract.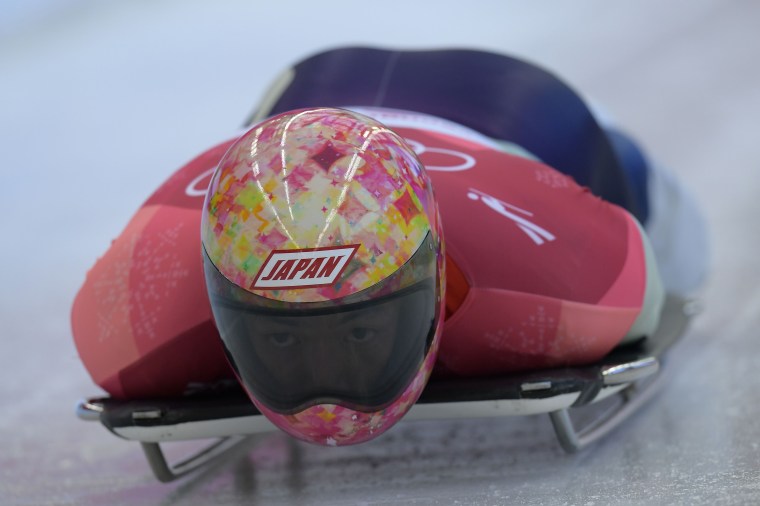 Italian Joseph Luke Cecchini, on the other hand, gave a new meaning to "skeleton racing."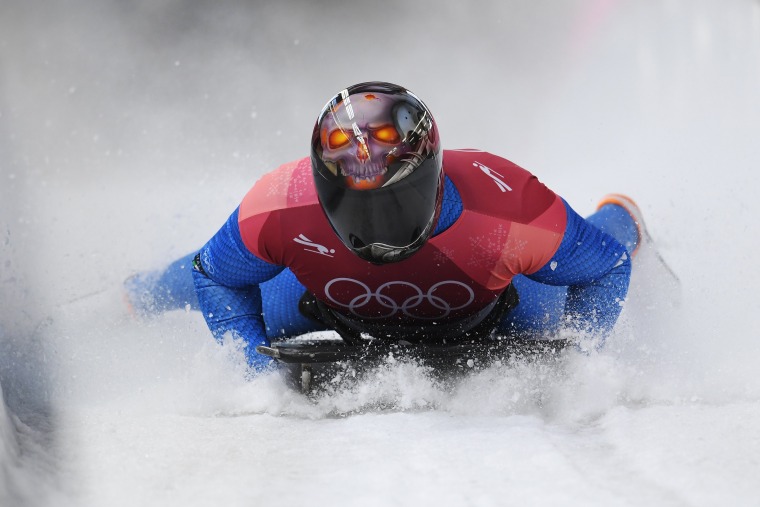 Ghanaian racer Akwasi Frimpong had one of the most detailed helmets of all: a painting of a rabbit trapped inside a tiger's huge jaws.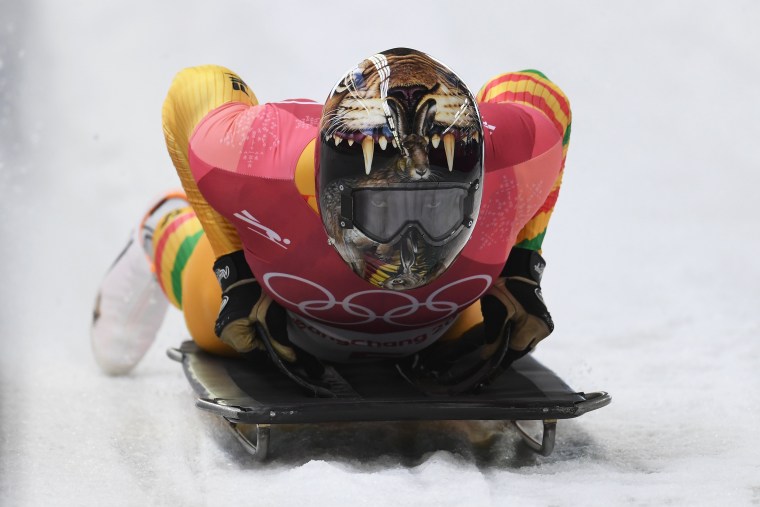 Meanwhile, racer Kevin Boyer paid tribute to his native Canada with a traditional beaver design.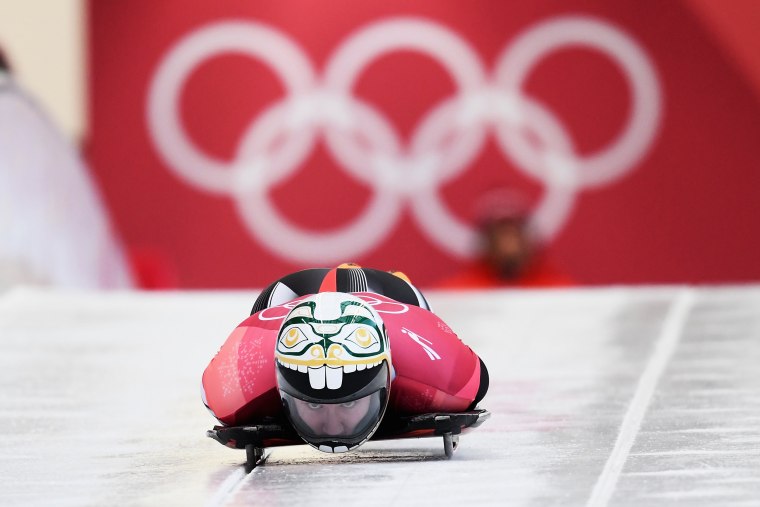 When it comes to flashy gear, these skeleton racers are giving figure skaters a run for their money!