Olympic gold medalist Aly Raisman is the latest gymnast to allege she was sexually abused by the U.S. women's team physician now in jail after being accused of molesting numerous other athletes and patients.
Raisman, who served as team captain of the women's Olympic teams in 2012 and 2016, revealed the abuse in a "60 Minutes" interview scheduled to air Sunday. She also describes what happened in her book, "Fierce," which will be released next week.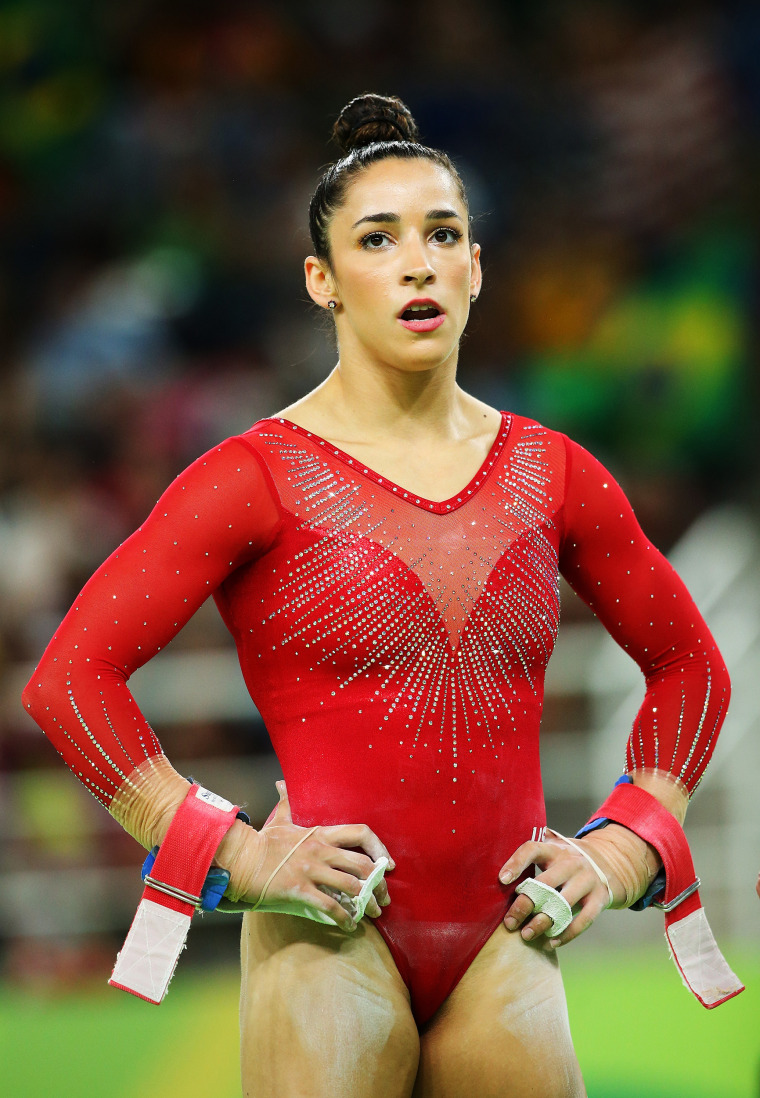 The revelation comes just a month after her 2012 "Fierce Five" teammate McKayla Maroney first alleged she had been abused for years by Dr. Larry Nassar, beginning when she was 13. Nassar, the former USA Gymnastics team doctor, is the same person Raisman is accusing of molesting her.
Raisman, 23, says she was first treated by Nassar when she was 15.
"I am angry. I'm really upset," she told CBS in the "60 Minutes" interview.
"When I see these young girls that come up to me, and they ask for pictures or autographs, whatever it is … I just want to create change so that they never, ever have to go through this."
Nassar is currently in jail after pleading guilty to child pornography charges. He also is awaiting trial on sexual assault charges. Nassar has been sued by more than 130 women in civil lawsuits, many of them filed by athletes who say the doctor abused them while pretending to give them medical treatments.
In October, Maroney, 21, posted a statement on Twitter alleging Nassar had sexually abused her for years under the guise of "medically necessary treatment." She cited one incident that occurred when she was 15 and flying with her team to Tokyo.
"He'd given me a sleeping pill for the flight, and the next thing I know, I was all alone with him in his hotel room getting a 'treatment.' I thought I was going to die that night," she wrote. Maroney has since removed herself from Twitter.
Jamie Dantzscher, an artistic gymnast who competed in the 2000 Olympics, also has accused Nassar of abusing her.
Raisman told "60 Minutes" she spoke to FBI investigators about Nassar the 2016 Olympic Games in Rio de Janeiro, where she won a second team gold, as well as silver medals in the all-around and floor competitions.
Raisman defended her decision not to go public earlier.
"Why are we looking at why didn't the girls speak up?" she said. "Why not look at what about the culture? What did USA Gymnastics do, and Larry Nassar do, to manipulate these girls so much that they are so afraid to speak up?"
Raisman has been openly critical of the way both USA Gymnastics and the U.S. Olympic Committee has responded to allegations about Nassar as well as other allegations of sexual abuse by athletes.
In a statement to "60 Minutes," USA Gymnastics said it recently adopted a new "safe sport policy" that requires mandatory reporting"of suspicions of sexual abuse. The policy also sets standards to "prevent inappropriate interaction" between athletes and adults.
"We want to work with Aly and all interested athletes to keep athletes safe," the statement said.