Missy Franklin — who won four gold medals during the 2012 Olympics, and continued her dominance at the collegiate level following the London games — announced on TODAY Monday she's entering a new phase of her career: the professional ranks.
Franklin went out in style in her final collegiate meet for the University of California, winning three individual titles at the NCAA Championships in Greensboro, N.C., over the weekend. Franklin, 19, was a star of the 2012 Olympics, winning four gold medals and a bronze at only 17 years old.
With many expecting Franklin to turn professional after the Olympics to capitalize on potential endorsement deals, she decided to swim in college for California instead.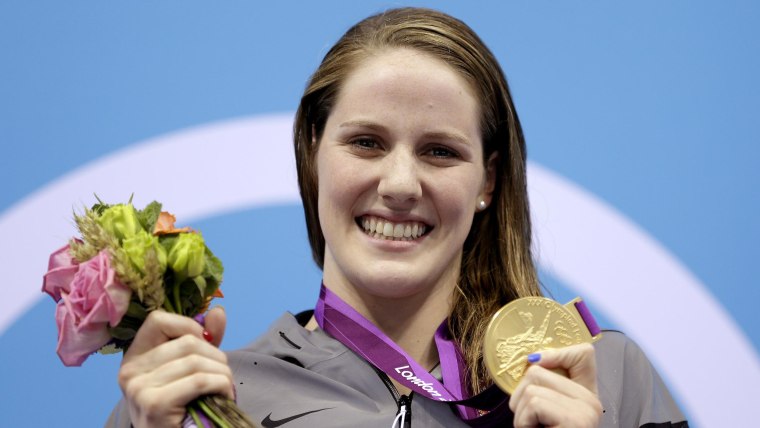 Franklin will take a break from attending California as she prepares for the 2016 Olympics in Rio de Janeiro, where she is expected to be one of the headliners for the U.S. team.