America loves a comeback story and Olympic figure skater Nathan Chen gave the world just that when he rebounded from a disastrous short program with a record-breaking free skate.
The 18-year-old Salt Lake City native suffered from first-time Olympian nerves at the start of the week and delivered the two worst short programs of his young career.
Two days later, he earned the top free skate score — 8.91 points above gold medalist Yuzuru Hanyu of Japan — and finished in fifth place overall.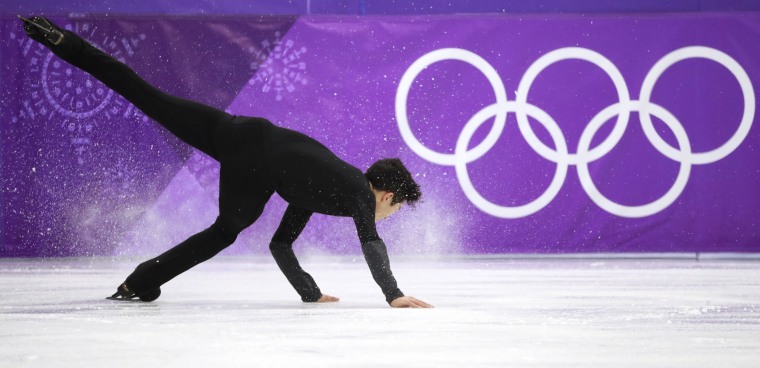 "Every day's a new day. Honestly I just wanted to enjoy my experience at the Olympics and really savor the moments that I was out on the ice and just have as great a skate as I possibly could have. And I did," Chen told TODAY'S Craig Melvin and Natalie Morales in Pyeongchang, upon completing his Olympic debut.
Chen became the first man to land six quadruple jumps in an Olympic free skate competition.
Ultimately, the errors in his short program blocked Chen from a place on the podium but his redemptive performance left him hopeful for the future.
"I had nothing to lose at that point. I came out there today and just wanted to redeem myself and just leave the Olympics feeling as though I've accomplished something and I definitely did," said Chen.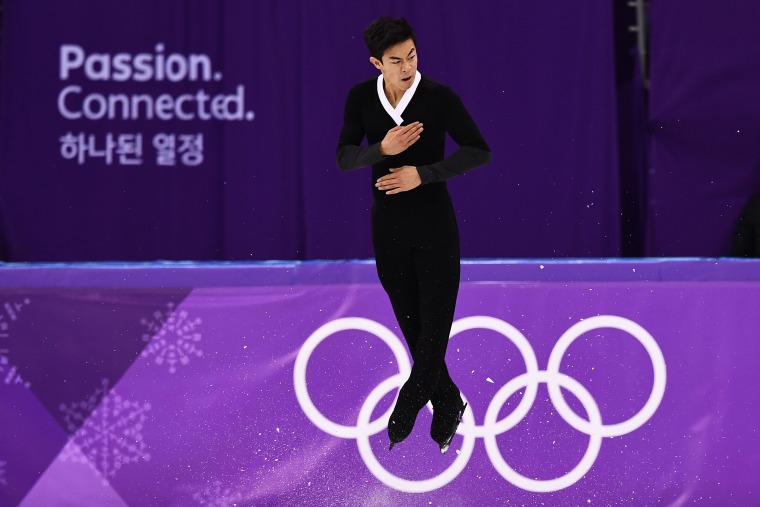 "I already made all these mistakes in the short program. At that point, if I had a couple more falls on the long it wouldn't have changed anything," he added.
Just a slightly better short skate would have earned Chen a medal. But, according to the young athlete, his Olympic rebound felt authentic.
"It wasn't necessarily a hurrah sort of happiness, but it was definitely a lot of happiness," Chen told NBC News.
The high school graduate credits his family and his fans for carrying him through the disappointment.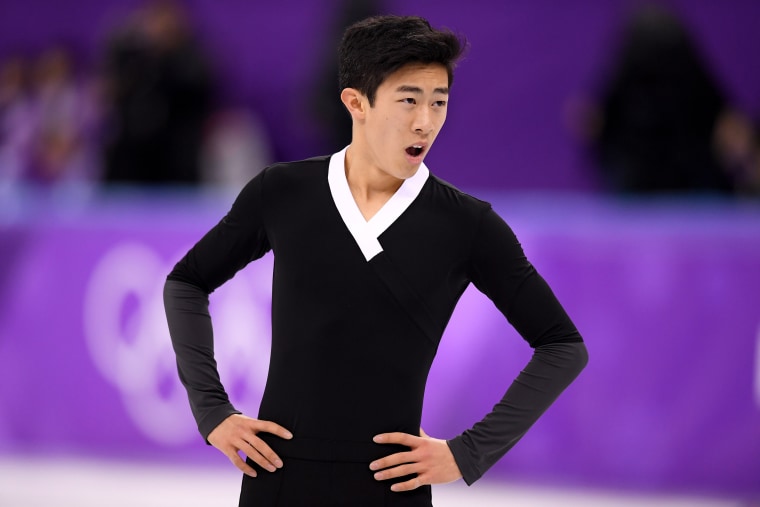 Just an hour before his long skate program Chen read tweets of support from fellow athletes, including Adam Rippon and Simone Biles, and received endless comfort and encouragement from his five older siblings.
When asked to sum up his first Olympics, Chen responded, "Three words: up and down."
The young Olympian, who Morales called "the comeback king and the quad king," is already setting his sights on Beijing 2022. Until then, he said, "I'll take it day by day."