It's another match made in Rio.
Olympian Will Claye wasted no time after winning the silver medal in the men's triple jump Tuesday before hopping into the stands and proposing to girlfriend Queen Harrison, a fellow track and field athlete.
But first, he had to get up there.
WATCH: Queen Harrison on Will Claye's proposal: He said all the right things
"I was walking around, like, there's no way to get into the stands!" Claye, 25, told TODAY, recalling the moments before he proposed. "I saw a few fans and they looked pretty reliable and I just jumped and they grabbed me and pulled me up. I made my way over to where my family was, and I got down on one knee and proposed."
Harrison, 27, told TODAY she had no idea about the proposal.
"I lost my voice from screaming and watching him do his thing out there, so I was just ready to hold him and hug him and say great job," she said. "When he got down originally I thought maybe he dropped something. And he did — he dropped my jaw to the floor! Because I couldn't believe he did that."
WATCH on NBCOlympics.com: Will Claye talks about the proposal and winning in the triple jump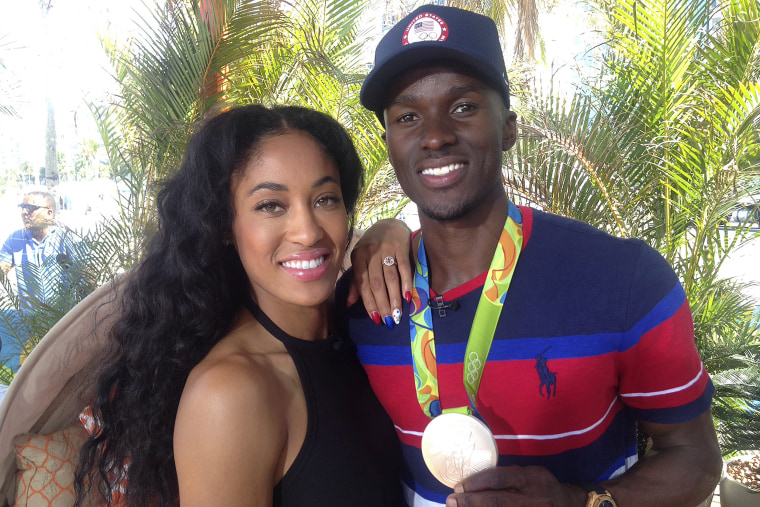 Family and fans surrounded the couple during the sweet moment, capturing the proposal in photos shared on social media.
"Yesterday was one of the best days of my life," Harrison said. "I can't believe it!"
RELATED: First the silver, then the diamond! Chinese diver surprised by proposal after winning medal
Claye added that he didn't know he was going to propose until that very day.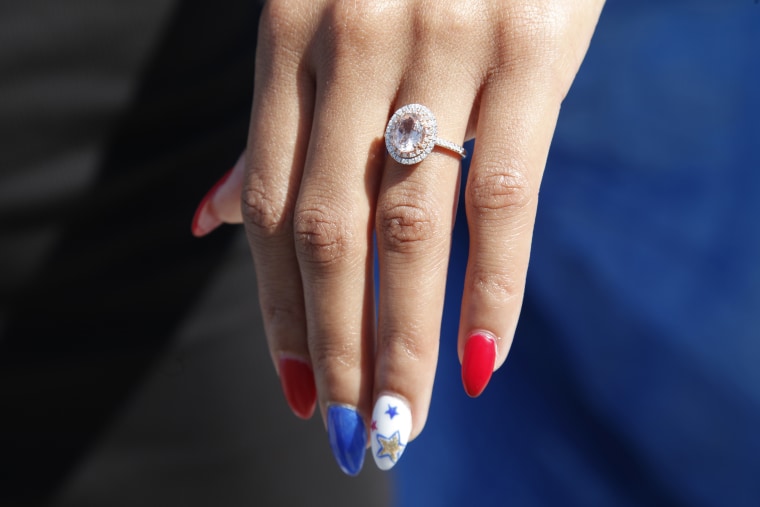 "I've had (the ring) with me for a while, but I just didn't know when I was going to do it," he said. "And that morning was when I felt the urge to do it."
RELATED: Watch Simone Biles nearly pass out when crush Zac Efron surprises her in Rio
And now the happy couple is ready to plan their big day.
"We're going to have a cool wedding," Claye said. "It's going to be an event."
Claye finished behind friend and teammate Christian Taylor in the triple jump, mirroring their finish at the 2012 Summer Olympics in London.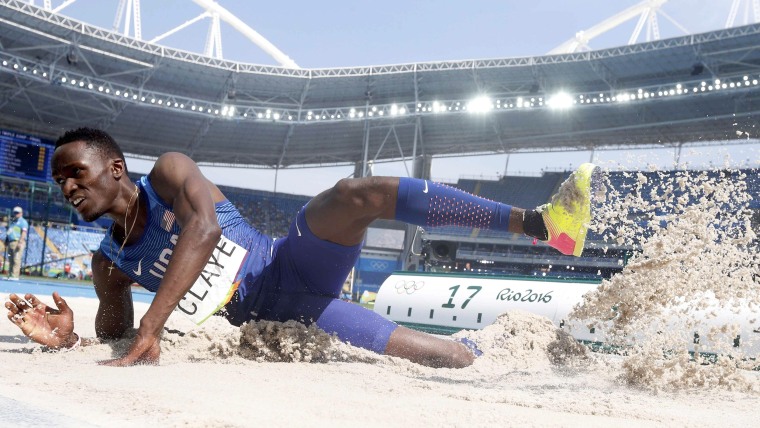 RELATED: Forget the gold medal: Why these runners are true Olympic champions
Harrison is a hurdler who competed in the 2008 Summer Olympics.
Claye and Harrison aren't the only ones finding romance in Rio. There have been four proposals involving at least one Olympic athlete since the games started, according to the Olympics website.