/ Source: TODAY Contributor
A man Kazzie Portie had never met before ended up getting him through the hardest time of his life.
Portie, 18, was home alone on May 24 when Officer Eric Ellison came to break the news that his parents, Riley and Emily, had been killed in a motorcycle accident by a drunk driver.
"We were sitting on the couch when he said 'I don't know what I'm going to do; I graduate on Saturday,'" Ellison told TODAY.com. "I said that he's going to walk and his parents will be there in spirit and that I'll make sure he gets across."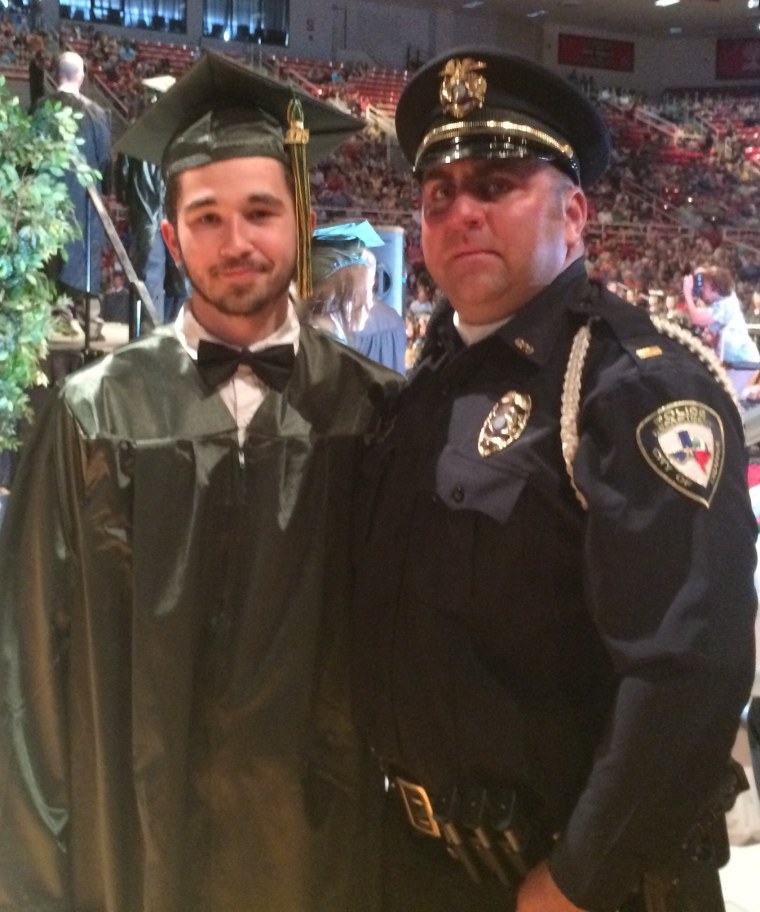 Sure enough, Ellison, 41, was standing right there onstage when Portie received his diploma from Cypress-Mauriceville High School in Orange, Texas.
"As soon as Kazzie saw me, his face lit up. It was really something," Ellison said. "We did a quick handshake, embraced in a big hug and cried, which was all right."
Ellison wasn't the only one to show support. All 244 graduating seniors and their family and friends in attendance came to their feet when Portie walked across the stage.
"I definitely wasn't expecting a standing ovation," said Portie, the youngest of five sons. "It was a wild feeling and it meant a lot to me and my family."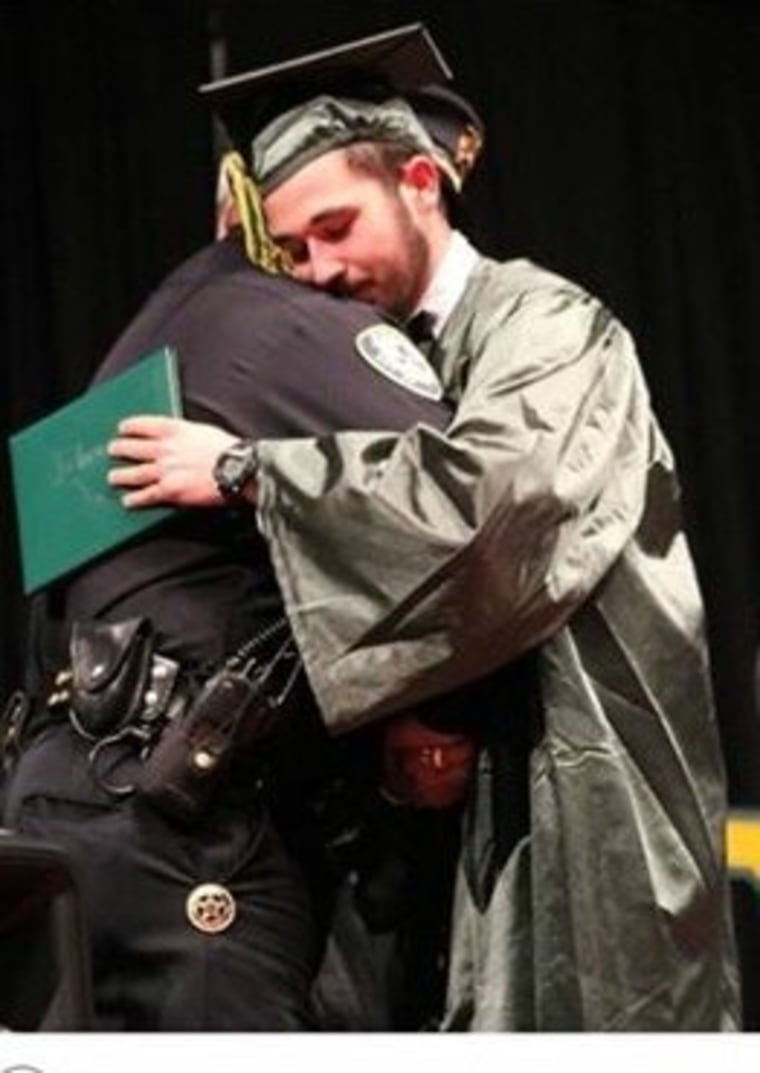 Portie attended his parents' memorial service Friday night and then woke up the next morning to graduate.
When he had second thoughts about walking across the stage, he remembered how much graduating meant to them. Riley never graduated from high school and Emily had received a GED.
In one of the last conversations Portie had with his parents, they said watching him graduate would be one of their proudest moments.
"All they talked about for the last month of their lives was how proud they were of me," Portie said. "I know it would've meant a lot to them."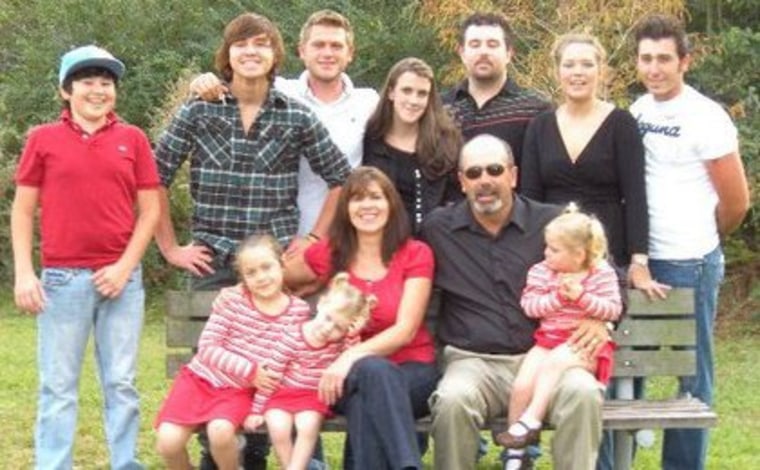 That day really struck a chord with Ellison, who watched his own daughter graduate from a neighboring high school the night before Portie's graduation.
"I couldn't imagine a parent not being there to witness such a special day in their child's life," Ellison said.
Portie feels lucky to have Ellison in his life as he begins to apply to colleges. He now considers the officer a "close friend"; they even went out to lunch recently.
"He's a bright kid with a great future ahead of him," Ellison said. "He made me a promise that he's going to continue his education and be successful, because that's what his mom and dad would've wanted."