OceanGate, the company whose submersible imploded with all five of its passengers on board last month, has suspended its exploration and commercial operations.
A brief announcement on the status of the company's operations appeared on its website on July 6, reading, "OceanGate has suspended all exploration and commercial operations."
Scrutiny around OceanGate has been ongoing since its submersible Titan's failed its expedition to the Titanic in June. The company operated Titan as part of the OceanGate Expeditions tour, which takes passengers to shipwreck sites.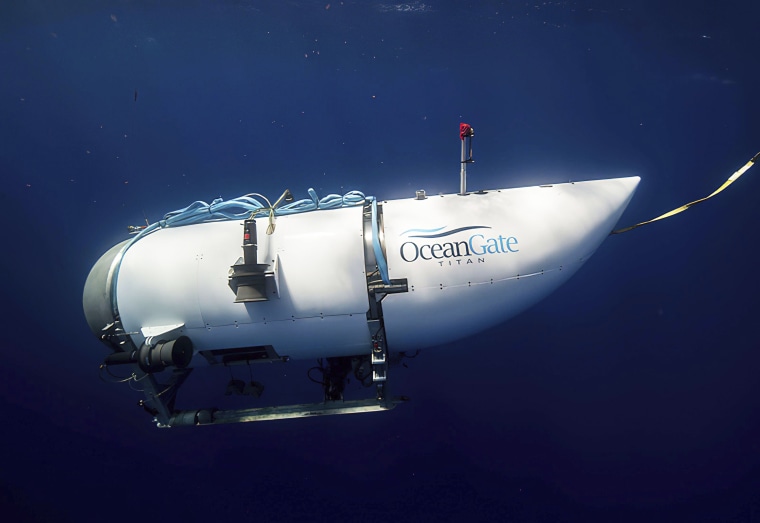 The 21-foot submersible went missing on June 18, 2023, while on an expedition to the sunken luxury steamship in the North Atlantic Ocean. The Titan was piloted with a video game controller and had five people onboard at the time it lost contact with its home ship. In addition to OceanGate's CEO, Stockton Rush, on board were French deep sea explorer Paul-Henry Nargeolet, British adventurer Hamish Harding, Pakistani investor Shahzada Dawood and his 19-year-old son, Suleman Dawood.
Soon after, a race to recover Titan and the people on board before its estimated oxygen supply before the clock ran out was underway. By June 22, experts estimated that stock had been depleted, and OceanGate issued a statement to NBC about the presumed deaths of the people on board.
"We now believe that our CEO Stockton Rush, Shahzada Dawood and his son Suleman Dawood, Hamish Harding, and Paul-Henri Nargeolet, have sadly been lost," the statement said in part.
"This is an extremely sad time for our dedicated employees, who are exhausted and grieving deeply over this loss," it went on to explain. "The entire OceanGate family is deeply grateful for the countless men and women from multiple organizations of the international community who expedited wide-ranging resources and have worked so very hard on this mission. We appreciate their commitment to finding these five explorers and their days and nights of tireless work in support of our crew and their families."
Later, officials said it was likely that the sub had imploded.
On June 28, a week after Titan went missing, the U.S. Coast Guard said it had recovered human remains from the submersible's wreckage site.