Prince Harry's Invictus Games are just a week away from kicking off in Orlando, and President Obama and the first lady are ready to defend their home turf.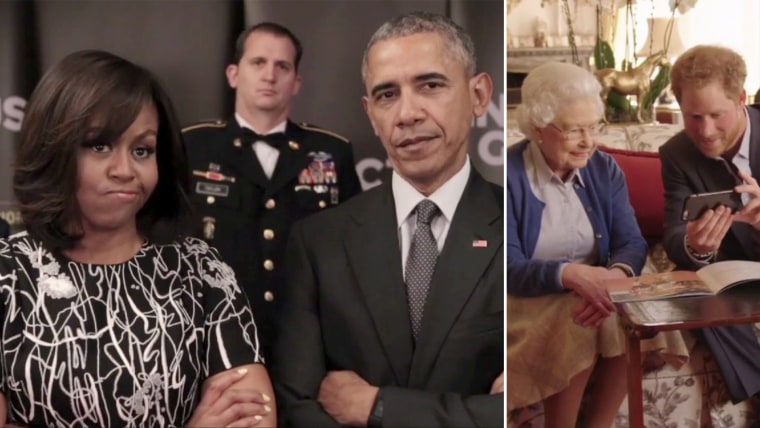 In a hilarious promotion for the Paralympic-style sporting event for wounded service members, Michelle Obama throws down the gauntlet in a video she sends the prince, interrupting a quiet discussion he's having with his grandmother, Queen Elizabeth.
RELATED: Prince Harry honors 'remarkable' grandmother Queen Elizabeth
"Hey, Prince Harry. Remember when you told us to bring it at the Invictus Games?" the first lady asks, arms firmly folded across her chest.
President Obama, standing next to her, warns, "Careful what you wish for," as three uniformed service member behind the couple start making faces at the camera. One of them pretends to drop a mic.
"Boom!" he says.
But don't worry. Queen Elizabeth's got Harry's back.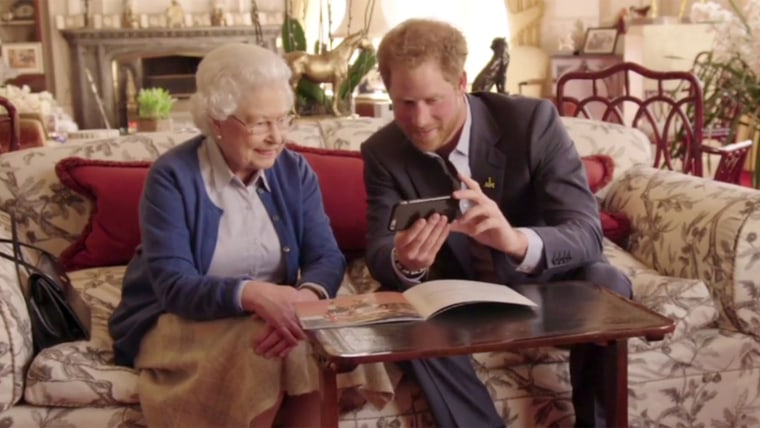 "Oh really?" the 90-year-old monarch says dismissively. "Please."
Harry, who appears even more amused than his grandmother, dismisses the challenge with the most perfect mic drop of his own.
Take a peek at the video, and enjoy the references to FLOTUS (first lady of the United States) and the "Hail to the Chief" ring tone.
Harry heads across the pond next week to begin promoting the Invictus Games. He will first visit Toronto, which will host the games in 2017, before heading to Florida on May 4.
It was only last week that the Obamas were in London and were met warmly by Prince Harry during a dinner at Kensington Palace. The first couple also were joined by the Duke and Duchess of Cambridge, who let 2-year-old Prince George stay up past his bedtime for the occasion.
MORE: Prince George stayed up past his bedtime to meet the Obamas — in his robe!
As for Queen Elizabeth, this isn't the first time the monarch has shown off her acting chops. After all, back in 2012, she famously skydived in a mission with James Bond to help promote the Olympic Summer Games in London.
Boom!