Mania over U.S. President Barack Obama has reached the catwalks of Rome, where a top haute couture designer showed off a kaftan emblazoned with his face and another dedicated a gown of "hope" to his wife Michelle.
"I was in Times Square when he was elected and it was like just such a beautiful emotion. I had the sensation of flying," Guillermo Mariotto, who designed the kaftan for Roman fashion house Gattinoni, told Reuters.
"He's definitely a fashion icon. He's brand new, he's a black president, and he's so handsome."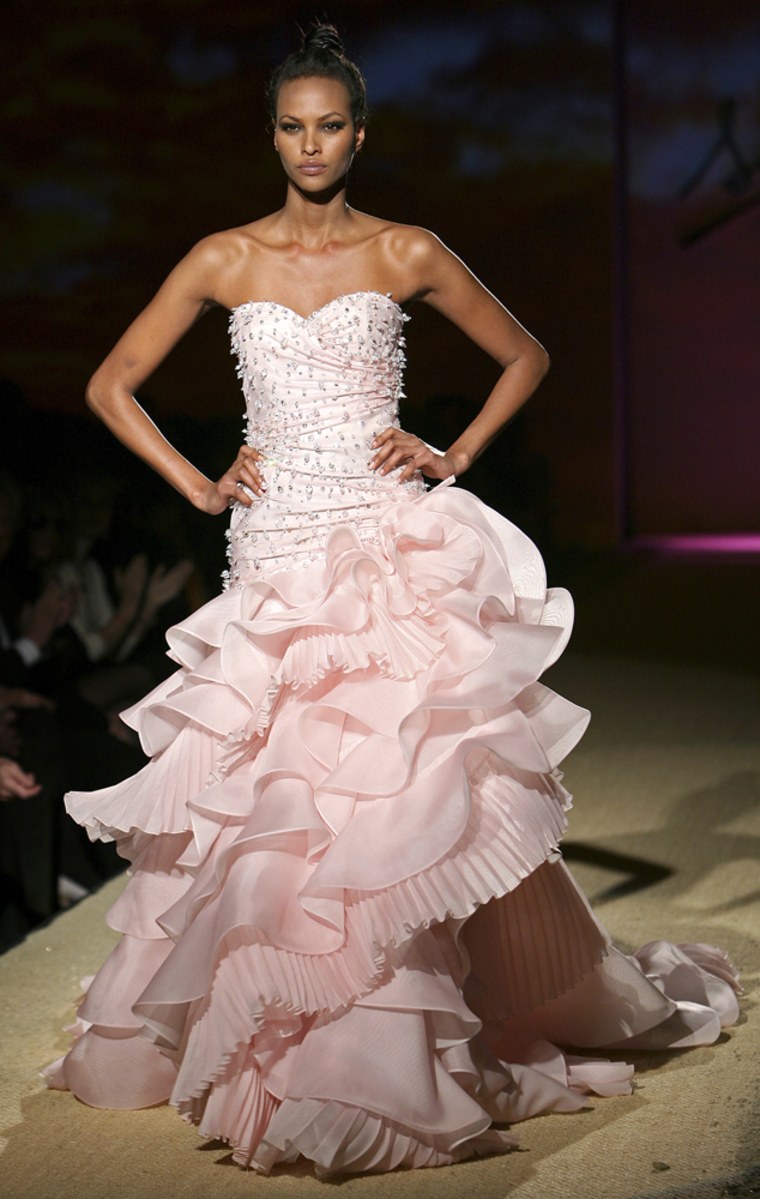 Mariotto sent an American model down the catwalk draped in the ankle-length, long-sleeved kaftan made of natural fiber. It featured a solemn-faced Obama in red and beige across its entire length and the word "Change" written across the bottom.
Neapolitan designer Fausto Sarli on Saturday dedicated the jewel of his collection — a pinkish gown studded with crystals and lavish swirls — to U.S. First Lady Michelle Obama, saying it represented a light in the desert.
"We dedicated this as a message of hope — that she can bring hope in the world during this period of crisis," said Sarli's spokesman Carlo Alberto Terranova. "It's a homage to the audacity of hope and youth."