President Barack Obama may have parlaying with world leaders down pat, but when it comes to combing his daughters' hair, he is a "disaster."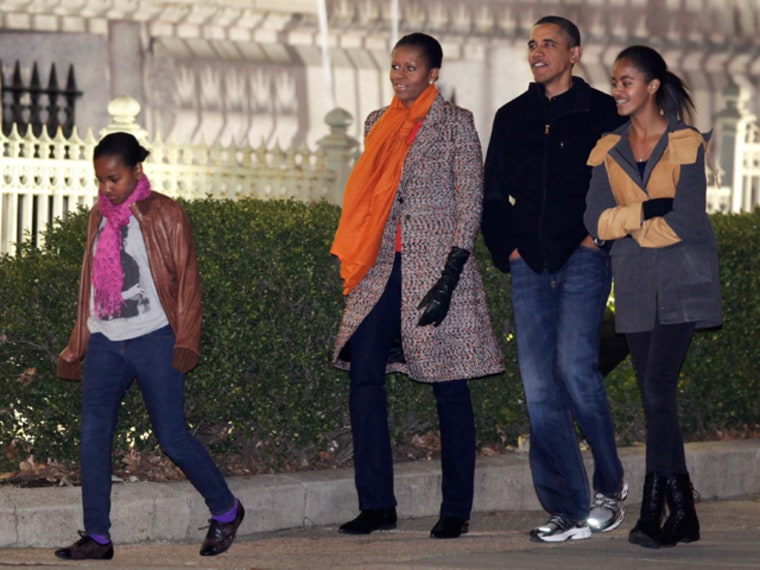 Obama admitted to being all thumbs when it comes to matters of ribbons and bows during a recent dinner with supporters in Washington D.C. Once, he shared at the dinner, he tried to wrangle Malia's curls into a bun for ballet practice when mom Michelle was out of town.
The results?
Well… let's just say that when she returned, a certain helpful mom whispered "Sweetie, do you want me to redo your hair?" when she thought Dad was out of earshot
Malia, then 4 years old, replied, "Yes please, this is a disaster." See the full video below.
Halimah Abdullah is the site's woman in Washington.
Images: First daughters Malia and Sasha