Bernard Kerik, the fallen former New York police commissioner who rose to national prominence after the September 11 attacks, says the three years he spent behind bars definitively changed his mind about federal mandatory sentencing guidelines.
In his first interview since his release from prison where he served time for tax evasion and lying to federal authorities, Kerik spoke with TODAY's Matt Lauer about lessons learned. He said the plunge from police chief to prisoner allowed him to see numerous examples of why imposing mandatory minimum sentences doesn't work. Instead of discouraging criminal behavior, it sets up inmates for failure, he said.
"The system is supposed to help them, not destroy them," he said.
Kerik hit national headlines after working his way up from cop to a plum spot on the security detail for former New York Mayor Rudolph Giuliani. He then got named commissioner of the city's Department of Correction, turning around Rikers Island, one of the nation's largest, and most violent, metropolitan jail complexes.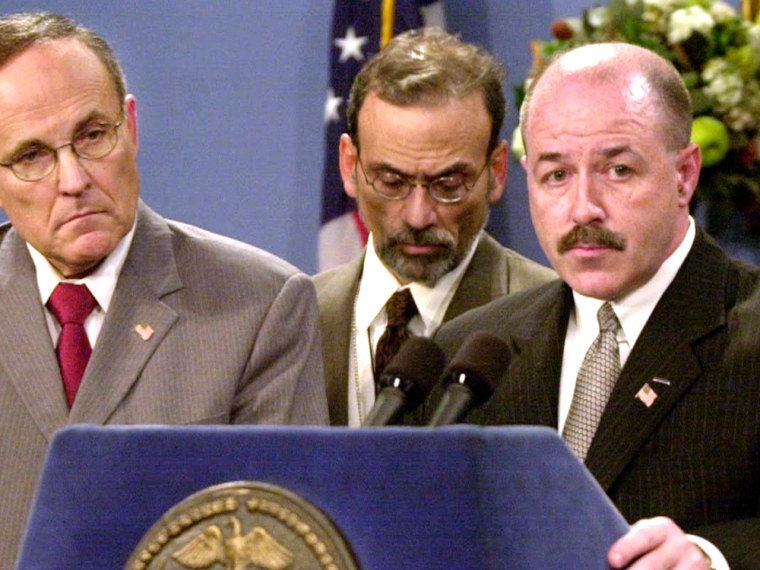 Years later, Kerik went on to lead the New York Police Department and rose to prominence following the September 11 terrorist attacks. In 2004, President George W. Bush nominated Kerik to be Homeland Security secretary. That's when his race to the top hit a speed bump.
Kerik soon withdrew his name from consideration, citing past employment of an illegal immigrant as a nanny. Stories related to personal and marital strife followed. Kerik admitted to having an relationship with corrections officer Jeanette Pinero while he was first deputy commissioner of the New York City Department of Corrections, which he claimed ended in 1997, before he married his third wife in 1998. But Kerik was married during his affair with powerhouse book publisher Judith Regan. That began when she worked with him on his memoir, the 2001 best-seller "The Lost Son," a New York Daily News investigation unearthed in 2004. 
Then there were questions about his connection to a construction company investigators say had mob ties, claims that Kerik called "either untrue, exaggerated, taken out of context, or has an explanation," in an in-depth interview with New York Magazine in 2010. But in 2006, Kerik admitted to getting $165,000 worth of free renovations to his apartment from that construction company, and pleaded guilty to two misdemeanors after failing to report that gift.   

Kerik said he served time with non-violent inmates, many of them first-time offenders sentenced disproportionately for their crimes.

Kerik produced a nickel during the interview to demonstrate the amount of cocaine that sends an offender to prison. "I was with men sentenced to ten years in prison for five grams of cocaine. That's insane. That's insane," he said.
Kerik said criminals should be punished for their offenses, but they shouldn't be penalized beyond what's necessary.

"Anybody that thinks that you can take these young black men out of Baltimore and D.C., give them a ten-year sentence for five grams of cocaine, and then believe that they're going to return to society a better person ten years from now, when you give them no life improvement skills, when you give them no real rehabilitation?" he said. "That is not benefiting society."
Kerik landed in prison after a string of legal problems prompted him to plead guilty in November 2009 to eight counts, including tax evasion and lying to the White House.
He was sentenced to four years in prison, but released in May after serving three of those years at a federal minimum-security prison in Cumberland, Md. He served out the remainder of his term under home confinement.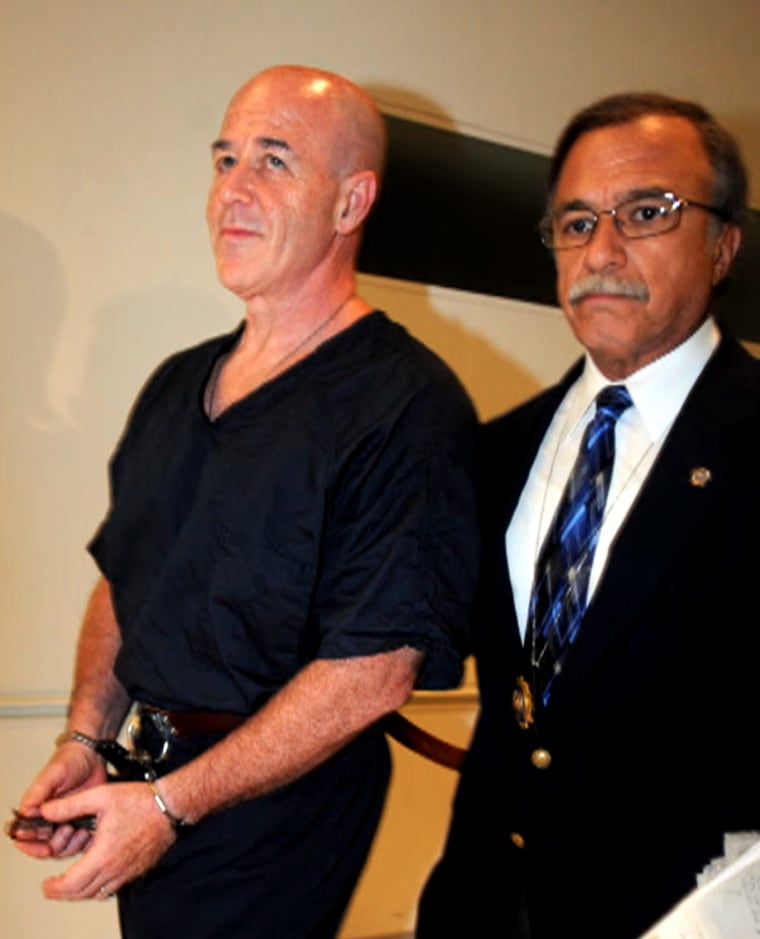 Kerik, who spoke to Lauer just days after his confinement ended, said he offers a unique perspective in the effort at curbing recidivism.
"No one in the history of our country has ever been in the system with my background, no one...You have to be on the other side of the bars. You have to see what it's like to be a victim of the system, so to speak. There's no way to do that from the other side," he said.
"If the American people and members of Congress saw what I saw, there would be anger, there would be outrage, and there would be change, because nobody would stand for it."
Kerik said he is still in a "pretty intense transition" to living at home from spending years in prison, which he described as tedious and limiting.

"I read over 300 books while I was there. I did a lot of writing. I exercised a lot," he said. Though a lot of inmates "were skeptical" and "didn't want to come near" him, he also taught a life skills class.
A portion of the interview will also air Friday on Nightly News with Brian Williams. 
Kerik will continue his discussion with Lauer during a live TODAY interview scheduled for Monday. If you have a question for him, tweet using the hashtag #KerikonTODAY.