Tammy Smith noticed that her patient at Midwest Regional Hospital in Oklahoma City sounded a lot like her son. He also happened to have the same birthday and even the same name, Brandon Smith — but she thought there was no way Brandon could be home from Germany, where he's stationed as a soldier.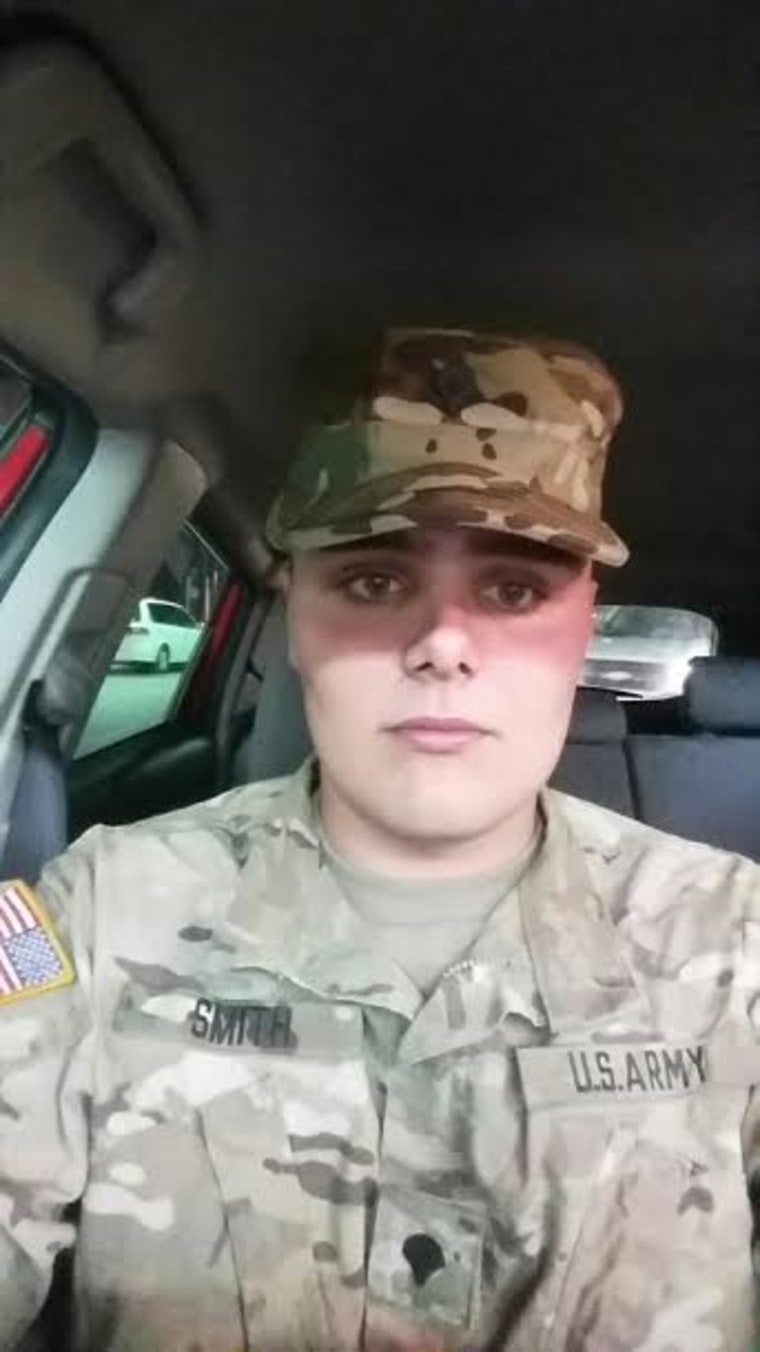 Lo and behold, it was him, and when she turned around after entering his information into the computer system on Friday, her son ran straight into her arms.
"I couldn't believe it," Tammy, 45, told TODAY.com. "I was so surprised."
RELATED: Watch this soldier surprise his mom with unbelievable prank
The last time they had spoken was three days before the surprise, when Brandon, 19, broke the news that he was no longer able to come home to Harrison, Arkansas, in January, as he'd previously planned.
"I didn't know when the next time I was going to see him would be, which made me really sad to think about," Tammy said.
But when Brandon was given time off in October, he came up with the idea to surprise his mom at work and called his dad, Shawn Smith, 47, who then contacted Tammy's coworkers. Together, they devised a plan to have a "patient" come in pretending he had taken a fall at Tinker Air Force Base.
RELATED: 'Hug Lady' gave 500,000 hugs to returning soldiers — now they're hugging her back
"I'm so happy to have been able to make my mom smile like that," Brandon told TODAY.com.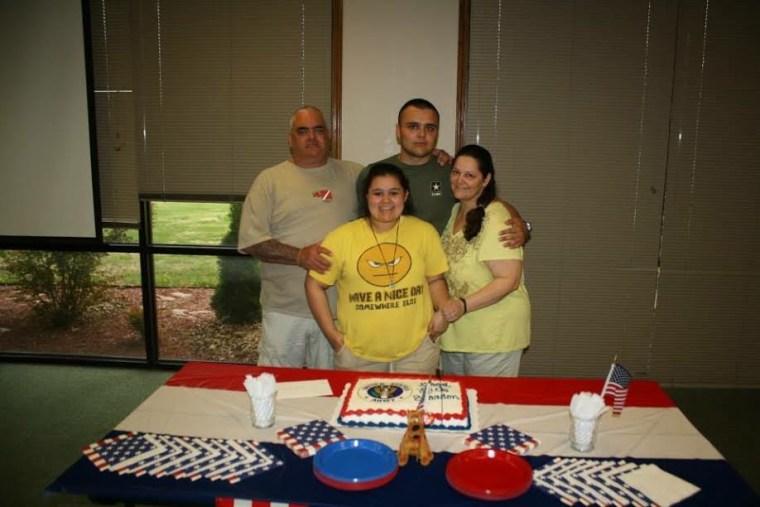 Her boss let her have the day off and she went home to catch up with her son, whom she hadn't seen since September 2014, but Skyped with regularly.
"Technology is a wonderful thing, but there's nothing like actually being able to hold him," Tammy said.
Later that evening, they went to Brandon's favorite restaurant, Chili's, and came home to have a family game night.
"It was really a good feeling to be able to do something for my wife. She sure does deserve it," Shawn told TODAY.com. "It's great to have my boy home again too."