Sexy or sweet?
With February 14 just around the corner, that's the decision to make when it comes to deciding on those now-traditional Valentine's treats: lingerie, underwear and bedroom attire.
From boxers for her and stripes for him to classic red and pink or trendy lilac and polka dots, we have all the latest "intimate apparel" trends right here. (Plus we'll tell you how your Valentine's Day purchase can benefit the American Heart Association.)
Read on for the latest looks in this week's edition of our fashion-and-beauty update.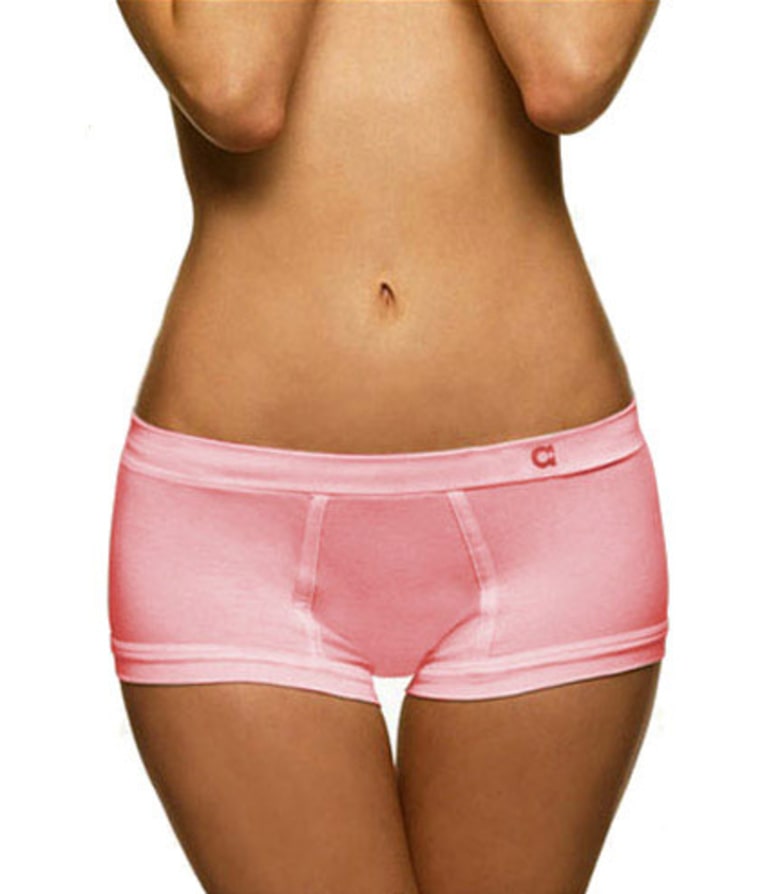 For him, you can't go wrong with an introduction to the wonders of silk boxers, which you can find from Nordstrom and Fredericks.com in solids and in festive Valentine's Day prints.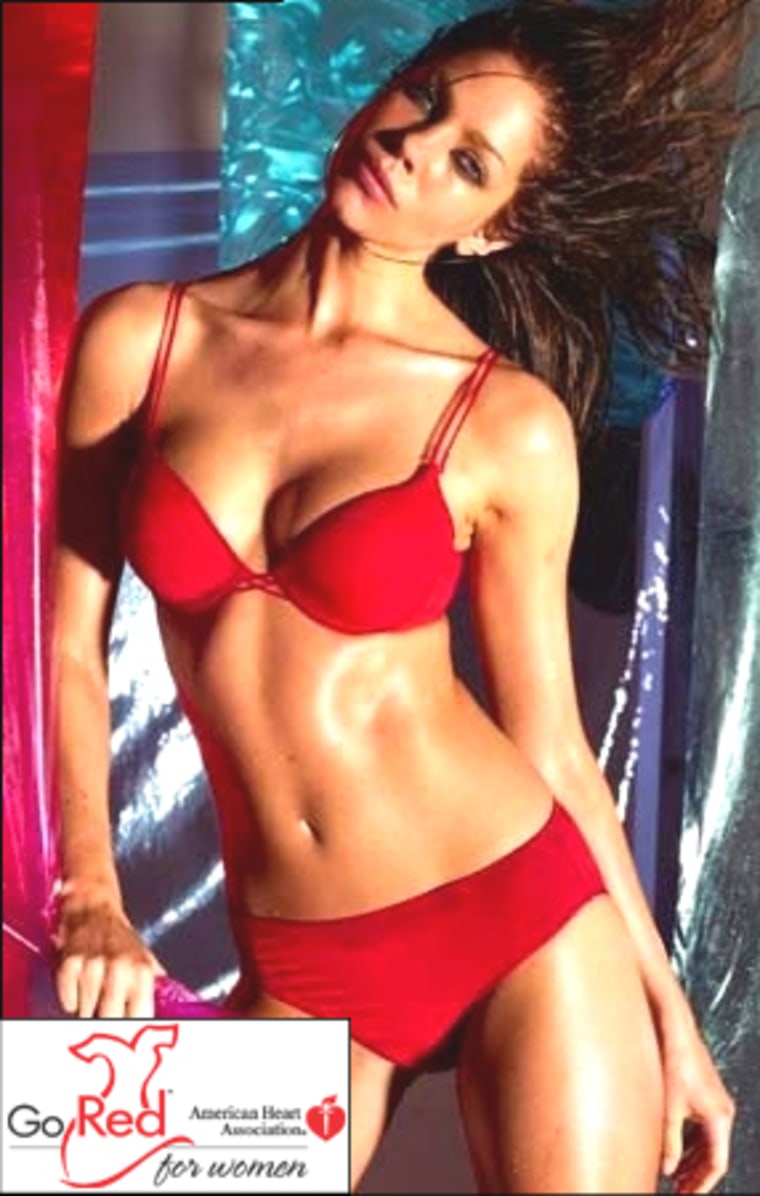 With each purchase from , you'll receive a copy of "Ten Ways to Take Charge of Your Health" and a red dress pin, the symbol for women's empowerment over their heart health.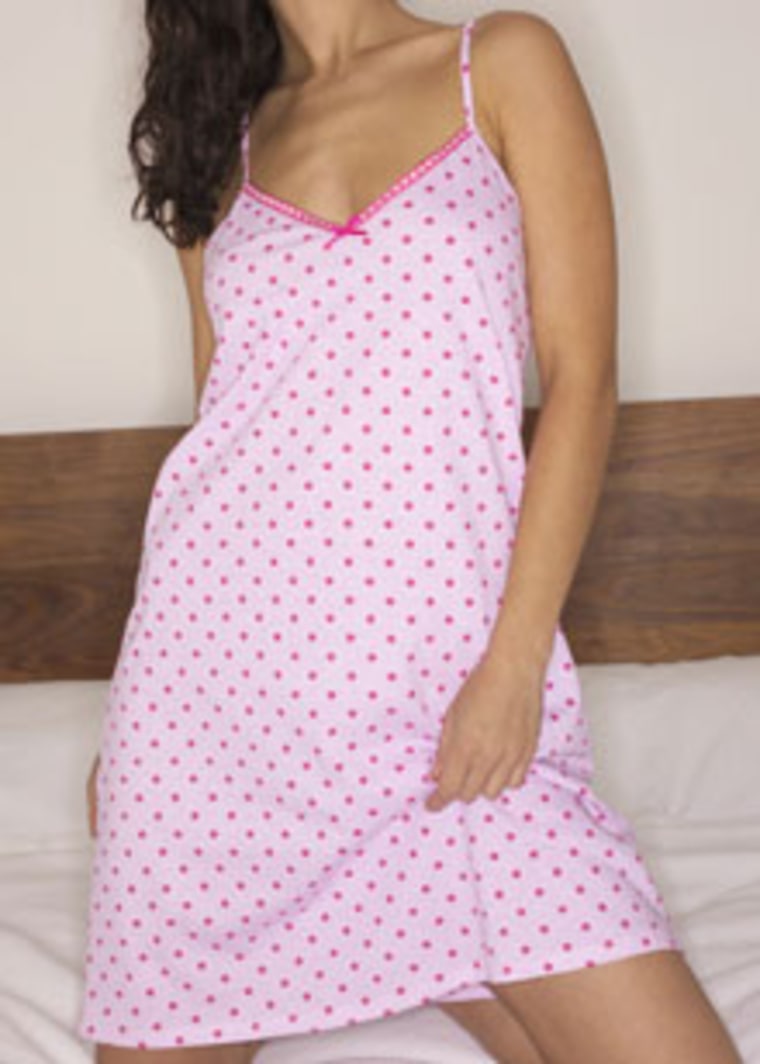 Don't forget the pooch! Just about everyone we know gives their pets Valentine's Day presents. You can find fabulous polka-dotted collars, coats, beds and more at PamperedPuppy.com.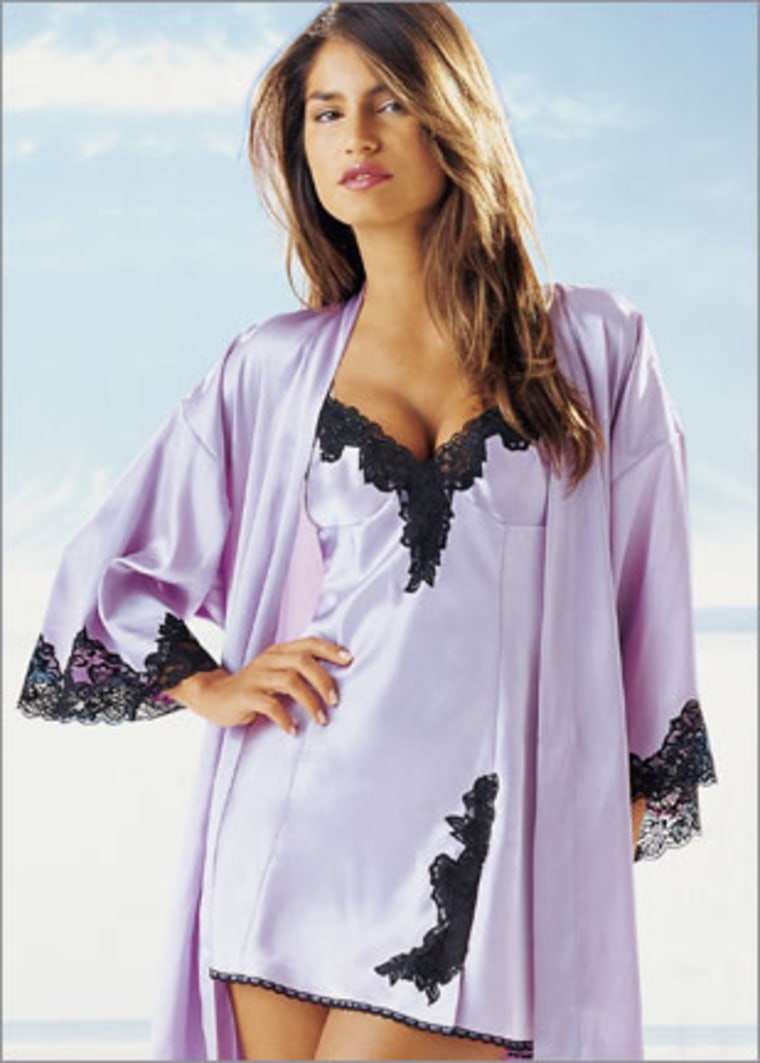 The scents of lilac and lavender are sublime as well. Consider a bouquet of flowers containing these blooms, a potted lavender (Smith & Hawken is a great source), the indulgence of scented bath and body products or aromatherapy candles.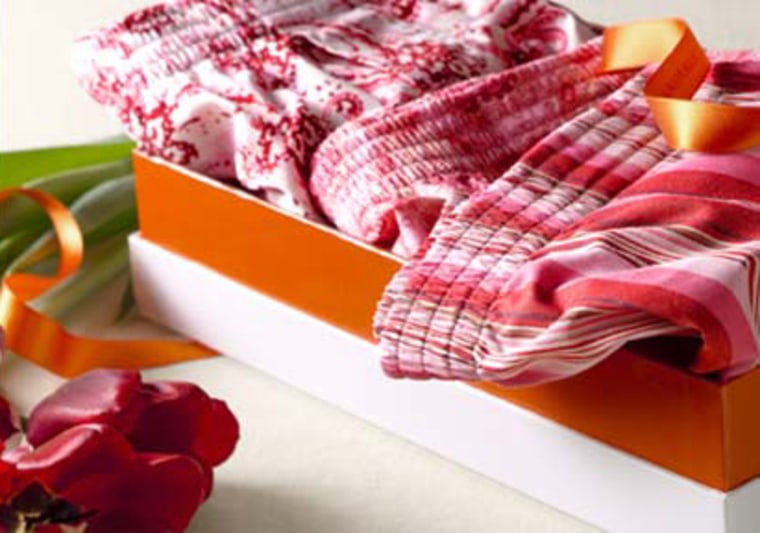 A robe or a pair of slippers are always a good bet for Valentine's Day. (Anything to get him decently dressed while lounging around the house, right?) Try a plush terry-cloth robe in red from Ralph Lauren or a great pair of Hush Puppies fleece-lined, indoor/outdoor clogs emblazoned with the logo of his favorite sports team.
Judy Gordon is a New York-based style consultant and the "Today" show's style editor. She has been covering the fashion and beauty beat for the past decade. To learn more about Gordon, you can visit her Web site, , which highlights style trends in America and across the world.
firstVIEW is the primary supplier of photos to Fashion Friday. Go to www.firstVIEW.com for the latest pictures from top fashion shows around the world, including New York, Los Angeles, London, Paris, Milan, Brazil, New Zealand, South Korea and more.