At one Kentucky store, it's no longer enough that your money's green; it can't be stinky or sweaty either.
As summer approaches, Tobacco Road in Owensboro is taking a stand. The store announced it will refuse soggy cash pulled out of customer's socks or shoes.
That also goes for the ladies tucking a few bucks in their bra for a run to the store on a hot day.
Tobacco Road has put up a sign that reads: "Due to rising temperatures, we will NOT be accepting BOOB or SOCK money."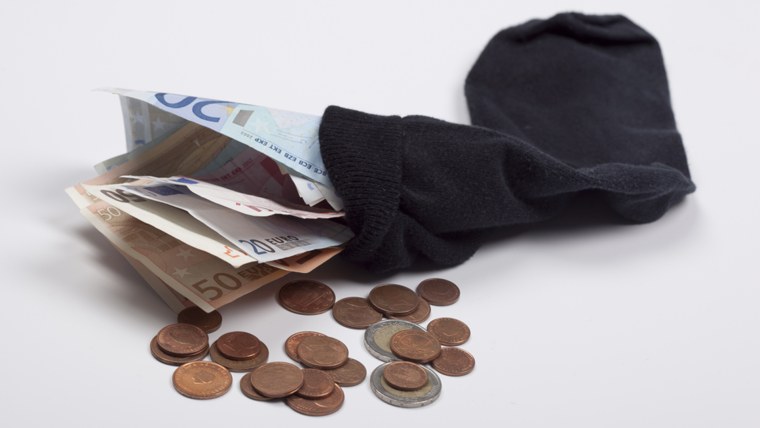 RELATED: Police departments around the world take part in hysterical dance challenge
"Some of them like to bring me some soggy money," Cindy Collins, Tobacco Road Manager, told NBC affiliate WFIE.
"They dig deep into their not-so-called pockets to bring me some nasty money that we don't want to accept anymore. Money is nasty anyway, but we don't want to accept money that's sweaty or normally in places you wouldn't put money at."
So if you're looking for Tobacco Road this summer, it's the store with the people standing outside and air drying their bills before entering.
Follow TODAY.com writer Scott Stump on Twitter