Daredevil Nik Wallenda is no stranger to stunning high-wire acts, but Wednesday on TODAY, he raised the bar once again.
Wallenda, 36, walked along the spinning Orlando Eye, a 400-foot observation wheel in Florida.
"This is definitely a dream of mine,'' Wallenda said while standing atop the structure after completing the stunt.
For some fans (and anchors), the stunt left them with white knuckles.
Despite early forecasts calling for rain, which would make the rim of the wheel extremely slippery, Wallenda proceeded with his preparation on Tuesday.
"They're calling for some bad weather and it's very concerning to me ... (The structure) has a very fine finish on it, almost like a car, and it's very very slippery," Wallenda told TODAY.com on Tuesday. "So my concern is, as I make my way to the rim, not even getting to the rim, that I could lose my grip and in the end, I could fall to the ground."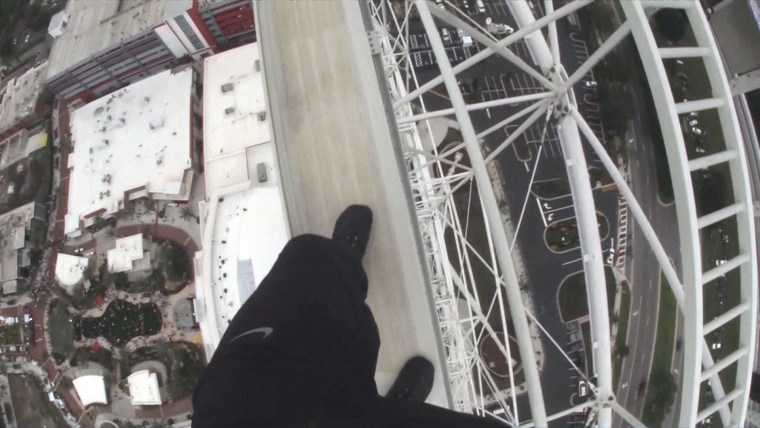 This particular walk was filled with many firsts for Wallenda, which made the stunt that much more challenging.
"This is a very unique walk for me because I've never walked on any observation wheel, let alone one that's moving that I have to keep up with," Wallenda said. "I've never walked without a balancing pole in public and I've also never had to duck under obstacles as I was walking, so this will be extremely challenging."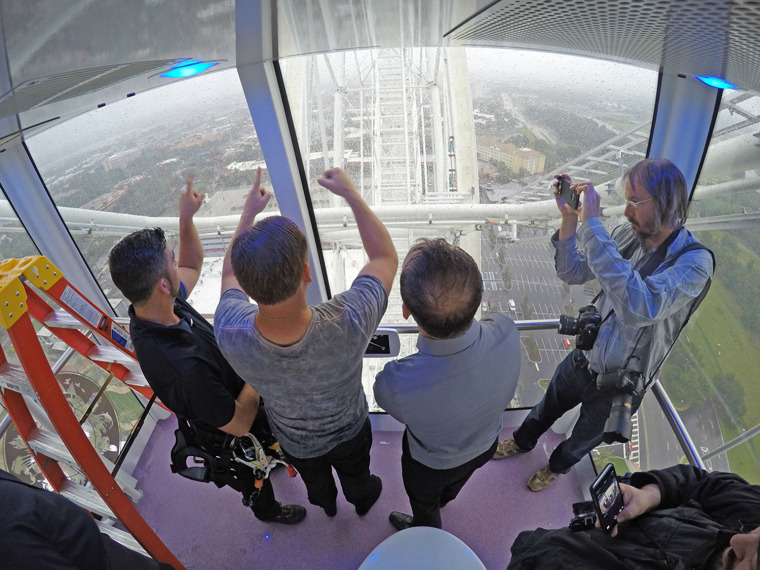 In the end, Wallenda didn't have to worry about the weather. He celebrated the stunt, along with his family's legacy, afterwards.
"I'm living out what my family has done for over 200 years. To be able to fulfill these life-long dreams is an awesome feeling of accomplishment."
And naturally, Nik capped his stunt with a selfie.