In her latest testimony in the fraud trial of her ex-assistants on Thursday, celebrity chef Nigella Lawson admitted to feeling shame over past drug use but insisted that she is not an addict.

Italian sisters Lisa and Francesca Grillo are accused of spending nearly $1.15 million over around five years using credit cards linked to the personal account of Lawson's ex-husband, advertising mogul Charles Saatchi. The Grillo sisters, who worked for Lawson for more than 10 years, have denied the accusations and allege that Lawson, 53, abused cocaine, marijuana and prescription drugs regularly and let them spend the money as long as they kept her secret.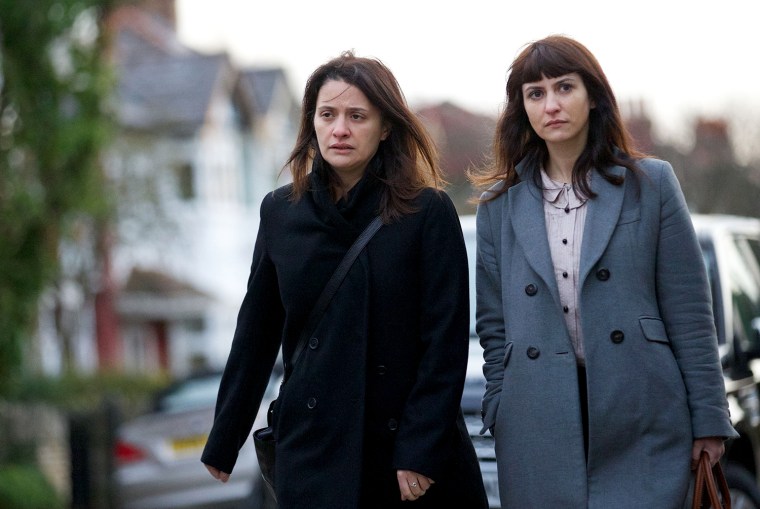 On Wednesday, Lawson admitted to using cocaine when her first husband, John Diamond, was suffering from terminal cancer. She also said she used it in July 2010 to deal with the "intimate terrorism" of her marriage to Saatchi.
"I am not proud of the fact that I have taken drugs, but that does not make me a drug addict or a habitual drug user,'' she told the court on Thursday, according to Central News UK's CourtNewsUK service. "I would rather be honest, if ashamed, and explain the drug usage, but I wanted to make sure that I was not being bullied with lies."

She denied claims that there were credit cards and rolled-up bills dusted with white powder on her desk in her former home or that she was an everyday user.
"People who do that are a lot thinner than I am!" she said.
She admitted to smoking marijuana during the last year, including several times with or in front of her teenage children. The sisters also claimed she had drawers full of Xanax and antidepressants, but she said it was only as prescribed.
During his testimony, Saatchi, 70, accused Lawson of being "so off her head on drugs" that she allowed the sisters to spend exorbitant amounts while working for the couple. He said that when the sisters' accusations of Lawson's drug use came to light, he asked other household staff and his daughter about them. He testified that he believed "Nigella had a severe cocaine habit that stretched back a very long time. She took this, and cannabis, and she shared it with her children, for a very long time."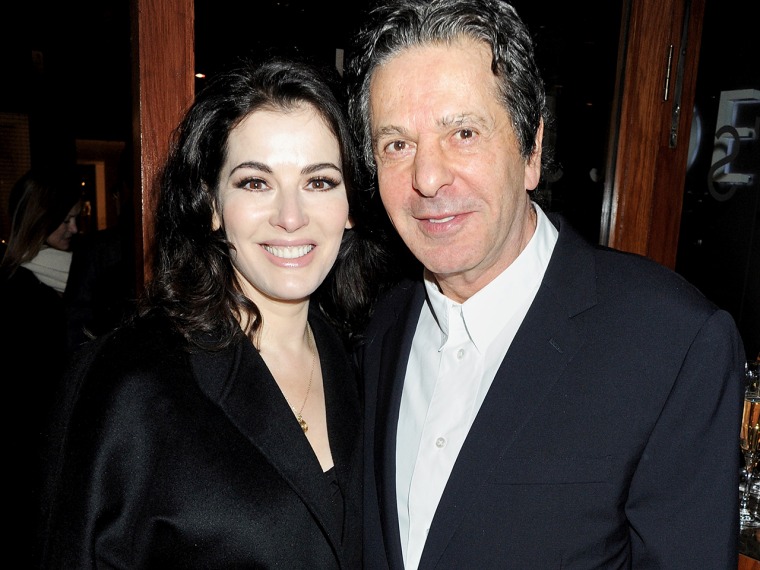 The two divorced after an incident in June in which photographs showed Saatchi with his hands at Lawson's throat outside a restaurant. Saatchi sent her a scathing email in October, calling her "Higella,'' and writing, "I could only laugh at your sorry depravity. Bravo, you have become a celebrity hostess on a global TV game show and you got the pass you desired, free to heartily enjoy all the drugs you want, forever." However, Saatchi added that he had never personally seen evidence that Lawson was taking any drugs.
Lawson went to the police after receiving the email from Saatchi on Oct. 10, saying she no longer wished to give evidence in the trial of the Grillo sisters. Karina Arden, the attorney for Francesca Grillo, asked Lawson if she lied to police about her drug use when she told them she wanted to withdraw from providing evidence. Lawson said she only disputed the alleged extent of her drug use.
"I was not telling a lie, I actually did say at the time that it was the extent that was not true,'' she told the court. "The stories that were being peddled were that I was a drug addict. The stories that I objected to were the stories that say that I was taking drugs in that incident in Scott's and that was not what that was about."
The couple paid Francesca $45,920 a year and Lisa received $41,000 a year, but allege that between 2008 and June of 2012, Francesca had spent more than $951,000, while Lisa spent more than $172,000 during the same time frame, according to their attorneys. Lawson added on Wednesday that she was "flabbergasted" when she learned the alleged extent of Francesca Grillo's spending.