NHL and Team USA hockey coach John Tortorella isn't going to stand for any of his players remaining seated during the playing of the national anthem.
Tortorella weighed in on San Francisco 49ers quarterback Colin Kaepernick's protest of the national anthem Tuesday, saying any player who followed Kaepernick's lead would be benched.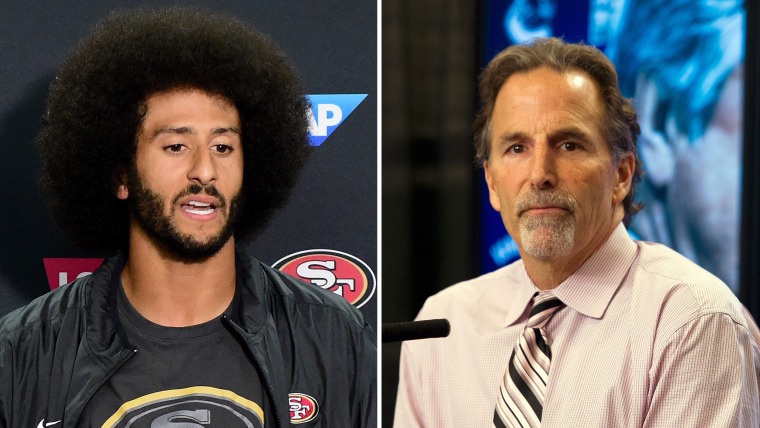 "If any of my players sit on the bench for the national anthem, they will sit there the rest of the game,'' Tortorella, the fiery coach of the Columbus Blue Jackets, told ESPN's Linda Cohn.
Kaepernick has stirred controversy for opting to sit or kneel rather than stand with his teammates during "The Star-Spangled Banner" before two of the 49ers preseason games.
The sixth-year veteran said the move was in protest of police brutality and a show of support for people oppressed because of their race.
RELATED: Outrage grows over Colin Kaepernick's refusal to stand during the national anthem
Tortorella's comments came a day after President Obama defended Kaepernick's protest during a news conference in China.
"When it comes to the flag and the national anthem and the meaning that holds for our men and women in uniform and those who fought for us — that is a tough thing for them to get past," Obama said.
"But I don't doubt his sincerity. I think he cares about some real, legitimate issues that have to be talked about."
The reaction has been far-reaching, with Kaepernick drawing scorn from the likes of fans, NFL peers, former coaches and police associations.
He's also received praise, most notably from fellow athletes, including 49ers teammate Eric Reid and U.S. women's soccer star Megan Rapinoe, both who have knelt during recent pre-game national anthems.
Members of the military also started the hashtag #VeteransForKaepernick supporting his right to protest after Kaepernick drew criticism for being anti-military.
In addition, Kaepernick's home jersey has become the No. 1 seller among NFL jerseys, according to the NFL Shop's top sellers list.
Kaepernick has also pledged to donate $1 million to community organizations.
Follow TODAY.com writer Scott Stump on Twitter.