New York Giants punter Steve Weatherford is a professional athlete known as much for his ripped abs as for his ability on the field, but he was once a 5-foot-7-inch, 108-pound high school freshman who was regularly bullied.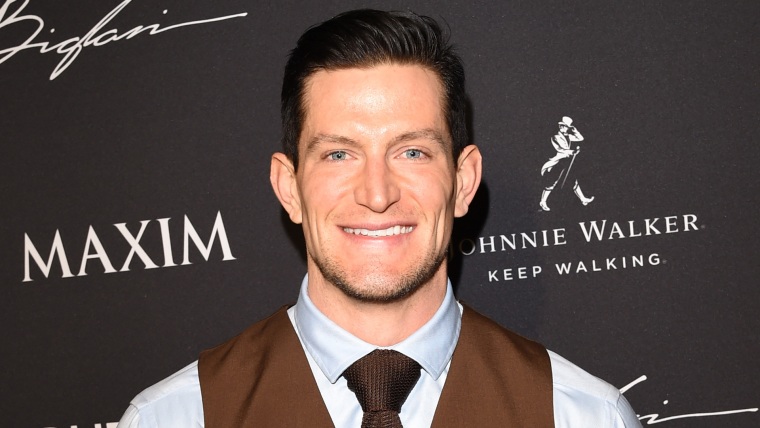 "It's something that definitely affected me,'' Weatherford told TODAY.com. "Waking up and going to school was dreadful. I'm now 32 years old and a pro athlete, and it doesn't stop when you leave high school. People are always judging you, so I'm always encouraging people to be a good friend."
Weatherford is championing the anti-bullying cause by making sure a special group of high school seniors who wrote touching essays about their experiences with bullying will have a prom night they won't soon forget.
On May 8, as part of "Project Prom" put on by his Steve Weatherford World Champion Foundation, five seniors from William L. Dickinson High School in Jersey City, New Jersey, and their dates will be getting an all-expenses-paid prom, from their tuxes and dresses to transportation, makeup, hair and flowers, thanks to donations by local businesses. Weatherford also will be joining them for prom night at Mayfield Farm in nearby West Orange.
"If I was 17 years old and had a pro athlete showing up for prom, regardless if he's a punter or not, it's pretty fun,'' Weatherford said.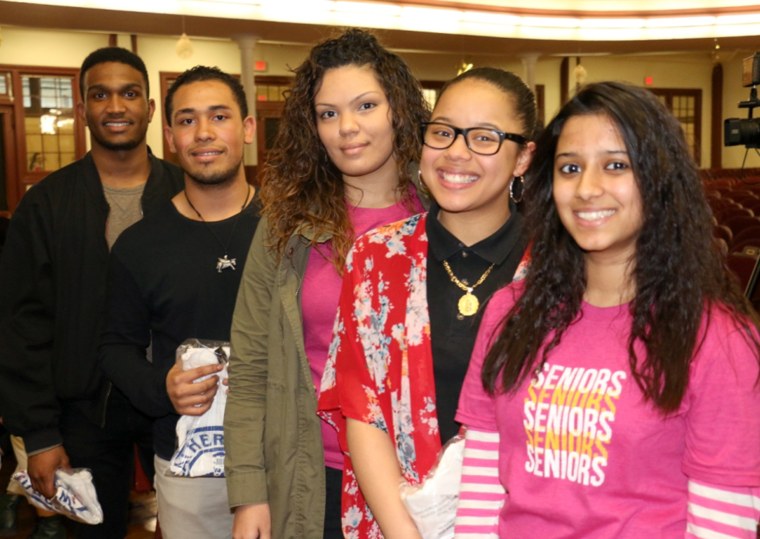 Dickinson seniors Brianni Thomas, Anthony Davila, Umama Khan, Taina Cortes and Nile Batista were chosen from 26 finalists out of 140 essays submitted. Weatherford, who lives in neighboring Hoboken, chose Dickinson with input from the foundation's board. He was blown away by the stories he read from students about their experiences. This is the second year of "Project Prom,'' after the foundation helped students at Southern Regional High School in Manahawkin, New Jersey, last year, who had suffered from the destruction wrought by Hurricane Sandy.
"It's been fun for me, reading these essays and speaking to the kids at the prom event,'' Weatherford said. "For me to be able to instill confidence in these kids and encouraging people to build each other up instead of tearing each other down is very rewarding to me. I want my legacy to be bigger than football, and to be encouraging and inspiring people not only through fitness, but just life in general."
Davila's essay involved an incident when he was a sophomore and intervened when another boy tried to commit suicide. The boy had jumped from a structure near the high school and was bloody and injured on the ground. Davila helped alert authorities and get him to safety.
"He was actually a stranger,'' Davila told TODAY.com. "It was a tough time for me because I was going through a form of depression because of my experiences with bullying. When I saw this boy crying and bleeding on the ground, I didn't think twice in that moment. I just thought about helping that person. That gave me a form of strength to move forward no matter what the obstacles."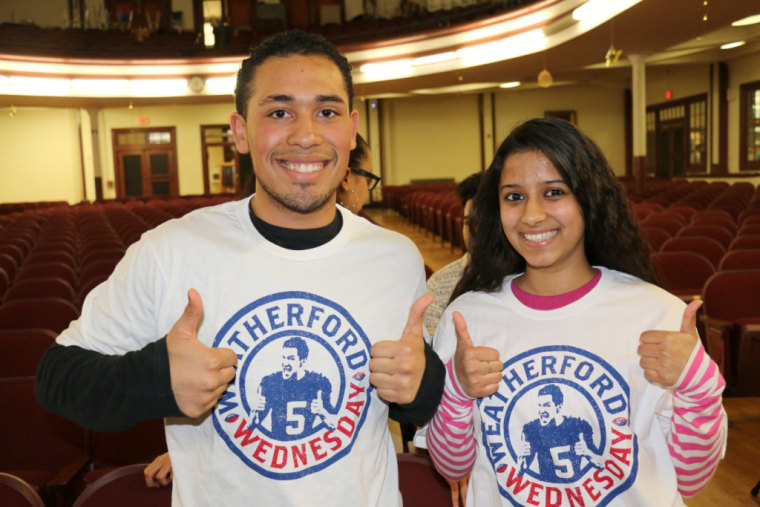 Batista admittedly was a bully himself in middle school before changing as a freshman and advocating the anti-bullying cause.
"I was really just reading a lot of news articles at the time about suicides and people murdered because of who they were, and I thought, 'Am I that type of person who is causing this and supporting this? Is this what I am?''' Batista told TODAY.com. "I was a part of the problem, and I thought if I change, maybe others can change."
In addition to Weatherford's foundation, the New York Giants are also donating $25,000 to the school so that any student who wants to go can attend the prom, even if he or she cannot afford a ticket.
"As a school, we are eternally grateful that the Giants have provided a grant to allow all the students to be a part of the prom,'' Dr. Frederick D. Williams, Dickinson's principal, told TODAY.com. "Steve Weatherford's initiative also has helped to heighten the dialogue we've had in the school regarding anti-bullying."
Following the prom, Weatherford will be launching a social media campaign with the hashtag #TeamLiftUp to help people who are being bullied and encourage kids to build others up instead of tearing them down. His dream is to eventually have similar events in every NFL city facilitated by players from the local teams.
"It's about knowing that what you do and what you say in this life affects more than just yourself,'' Weatherford said. "These kids are just really inspiring and showing how important it is to be a good friend and to build others up. I'm looking forward to a fun night next month."
"I can't wait,'' Davila said. "It just makes it an even more grand event, and it will be a memorable night."