Bailey Davis is one of our 2018 TODAY Style Heroes. Click here to see the full list.
A former New Orleans Saints cheerleader fired over a photo posted to her private Instagram account has filed a federal complaint against the team, accusing the Saints of discrimination for requiring cheerleaders to follow a restrictive set of rules that don't apply to male players.
Just days after Bailey Davis posted a photo of herself wearing a lacy one-piece outfit in January, the Saints fired her for breaking a rule that prohibits its cheerleaders from appearing nude, semi-nude or in lingerie. The team also accused her of breaking another rule that forbid cheerleaders from attending a party attended by Saints players.
Davis, 22, has denied both claims.
"We have always been told, 'You're replaceable. There's hundreds of girls that would do this for free,'" she said. "So that's kind of why, any little thing, we just kind of kept our mouth shut because we wanted to be professional cheerleaders."
In her complaint with the federal Equal Employment Opportunity Commission, Davis accused the Saints of having one set of rules for its male players and entirely different set of standards for its female cheerleaders.
Among them are rules that forbid cheerleaders from interacting with players in person or online. Cheerleaders are required to block players from following them on social media. They also are forbidden from posting photos of themselves wearing Saints gear, although football players are allowed to do so.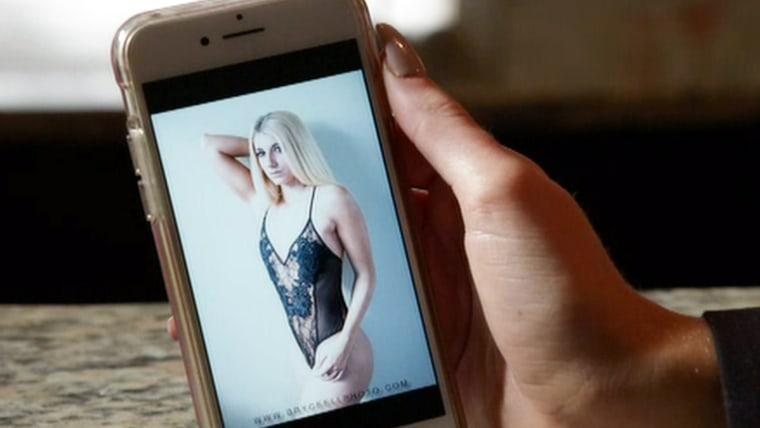 Cheerleaders also may not eat at the same restaurant as a football player — and must leave even if the player arrives after she does.
"We're stifled by these rules," Davis said. "I work just as hard growing up to be a dancer as the football players did to be a football player."
Gregory Rouchell, outside legal counsel for the Saints, denied the team applies conduct rules inequitably.
"The New Orleans Saints do not tolerate discrimination of any kind, and it specifically denies that Ms. Davis was treated any differently on account of her sex," he said in a statement to NBC News. "The organization looks forward to clearing itself of any wrongdoing with regards to its policies and workplace rules."
The case by Davis isn't the first time the NFL, which declined to comment, has been accused of having double standards.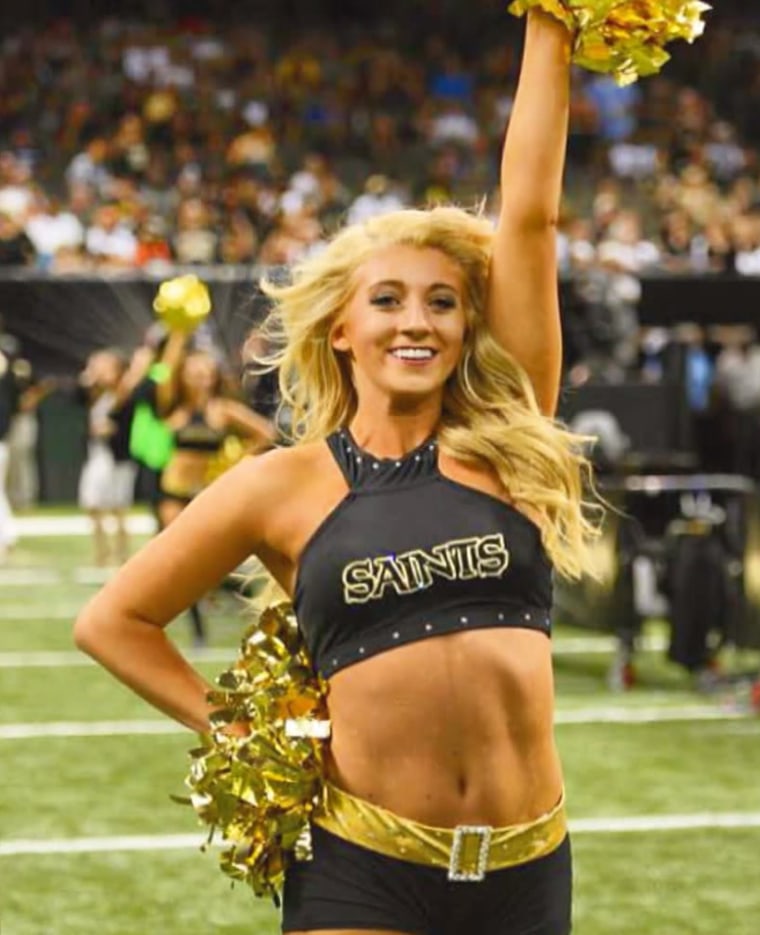 In an ongoing lawsuit against the Buffalo Bills, cheerleaders claimed similar mistreatment. They cite being required to follow a set of "glamour guidelines" that, among other things, required their hair to be worn "in a glamorous style."
They were also told not to be "overly opinionated" and to always "pose for pictures enthusiastically," the cheerleaders claimed.
The Oakland Raiders also faced a class-action lawsuit it recently settled for $1.2 million after a copy of the team's 2012 "Raiderettes" handbook leaked into the public. The guide included directives such as, "Make a point to find out if a player is married. In most cases, he won't tell you! "
Davis said she hopes going public with her experience will encourage a discussion among NFL teams about double standards. She also wants it to help level the playing field.
"I don't think they'll give me my job back but I do want the rules to be equal for the other women," she said.