The mother of a child who was killed in the Newtown, Conn., school shootings is finding solace in her son's final heroic moments. 
It's been almost a year since Adam Lanza entered Sandy Hook Elementary school in Newtown on Dec. 14, 2012, and shot and killed 20 children and six adults. The students in Victoria Soto's classroom hid in a corner and held hands, but 6-year-old Jesse Lewis stayed at his teacher's side. After Lanza shot and killed Soto, his gun jammed. That's when Lewis yelled for his classmates to run, according to law enforcement. That allowed six of them to escape before Lanza reloaded, shot and killed Lewis.
"The story changed a little bit over the ensuing months for the investigation but ultimately we learned that Jesse used his last moments on earth to call out to his friends and yell to them to run, and they ran because of what he said and he saved their life,'' Jesse's mother, Scarlett Lewis, told Matt Lauer on TODAY Wednesday. "I knew when I was waiting at the firehouse, and it was looking like he wasn't coming back, I knew that he had done something brave, so I wasn't surprised."
Scarlett Lewis has written a new book, "Nurturing, Healing Love," about her experience with the tragedy (read an excerpt here). She admitted to Lauer that she wishes he had run away with the other children, but understands why he decided to yell for them to get to safety instead.
"I believe that Jessie was put on this earth to do what he did, and I believe that he fulfilled his purpose, and I'm proud of him,'' Lewis said. "I believe that he left a message for me (about) nurturing, healing love, and I am trying to fulfill mine."
In her book, Lewis recalls having a premonition on the day her son was born that he might not be on the earth very long.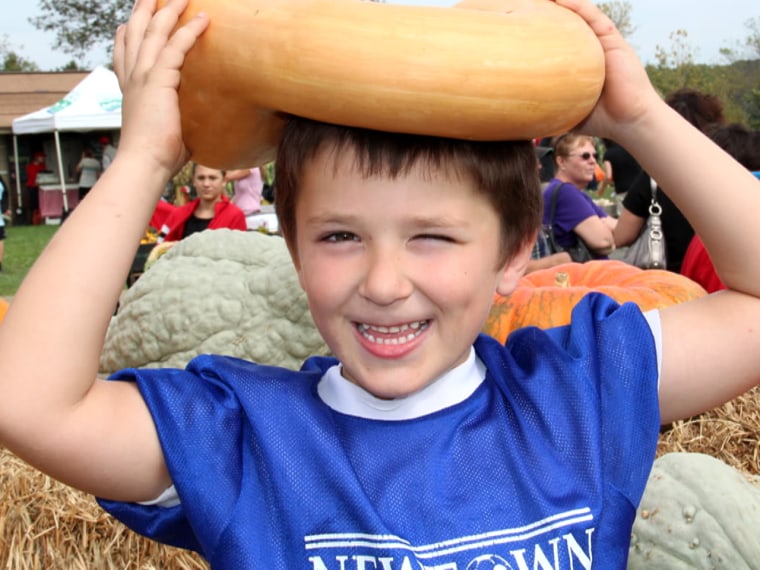 "I said a prayer every day since the day he was born, that I knew that he was a gift and I knew he could be taken from me, and please don't,'' she said. "It wasn't really in the back of my mind. It was just a prayer that I said. I didn't give it any thought. We just had a great life. We were constantly on the go."
Lewis has also worked on forgiving Lanza, and has turned to the book "Left to Tell" by Immaculee Ilibagiza for help. In the book, about the atrocities in Rwanda, Ilibagiza writes about forgiving the people who murdered her family.
"When I read that, I thought, 'there is absolutely no way I could ever forgive anyone who hurt my family,''' Lewis said. "I would kill them. Flash forward a couple of years, and I knew that forgiveness was possible. I guess I've learned that forgiveness is cutting the cord to pain, it's taking your power back, and it's giving you the ability to move forward without anger yourself. Not forgiving doesn't feel good."
The proceeds from Lewis's book will go toward the Jesse Lewis Choose Love Foundation, created in her son's honor.
"The mission is to create awareness that choosing love is a choice,'' Lewis said. "We're going to go in and let kids know that they have control over their thoughts. This whole tragedy began with a thought in Adam Lanza's head, and a thought can be changed."