A devastated Michigan community is mourning the loss of a fourth student who died on Wednesday, a day after a school shooting also claimed the lives of three other students.
Justin Shilling, 17, died around 10:45 a.m. at McLaren Oakland Hospital, one day after the loss of Madisyn Baldwin, 17, Tate Myre, 16, and Hana St. Juliana, 14, according to the Oakland County Sheriff's Office.
Seven others were wounded, including a teacher, and two teens remain in serious condition, police said Wednesday.
The four students were killed when the suspected gunman, 15-year-old student Ethan Crumbley, opened fire on his classmates at Oxford High School, according to police.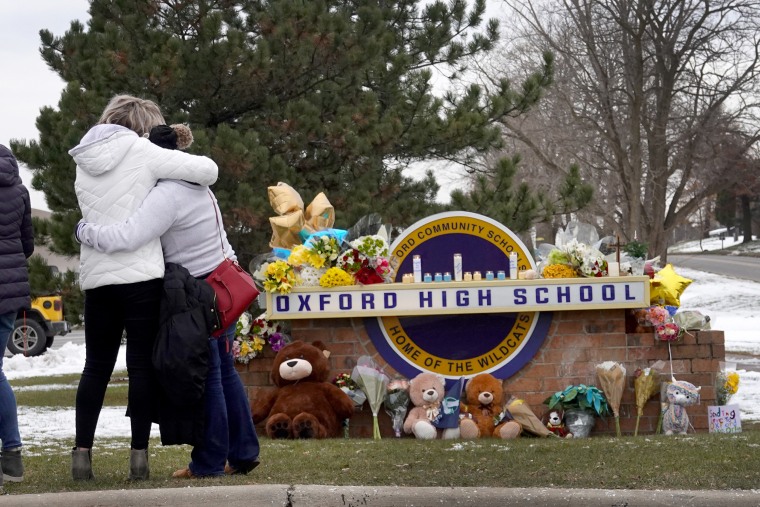 Baldwin's family told NBC affiliate WDIV that the senior had been accepted to multiple colleges, including some with a full scholarship.
"It's just surreal. Traumatizing. She touched so many people," her grandmother told WDIV.
Myre was a standout tight end and linebacker on the school's football team, while St. Juliana was a player on the freshman volleyball team.
Crumbley was charged on Wednesday with four counts of first-degree murder, one count of terrorism causing death, seven counts of assault with intent to murder, and 12 counts of possession of a firearm in the commission of a felony.
The shooting was planned, Oakland County Prosecutor Karen McDonald said at a news conference Wednesday.
"There is a mountain of digital evidence — videotape, social media, all digital evidence possible — and it absolutely, we are confident that we can show it was premeditation," she said.
Crumbley fired at least a dozen rounds from a semi-automatic pistol. Police were able to apprehend him with seven rounds left in his gun and 11 rounds left in a magazine less than five minutes after the first of more than a hundred 911 calls, the sheriff's office said.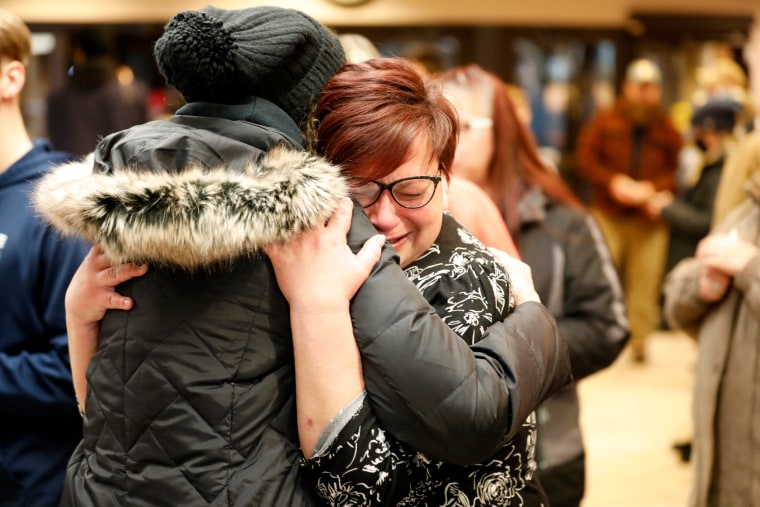 "They went in and searched out the threat, they went to the gunshots," Oakland County Undersheriff Michael McCabe said at a news conference Tuesday. "That interrupted I believe what potentially could have been seven more victims."
Investigators said the gun was purchased by the boy's father last week on Black Friday, and the teen had posted photos practicing with it.
"This was a recent weapon purchased," McCabe said. "That he had been shooting with it and had posted pictures of a target and the weapon ... that's all part of what's being looked at."