Details are emerging about the victims in Tuesday's mass shooting at Robb Elementary School in Uvalde, Texas, that claimed the lives of at least 21 people.
Nineteen children, including second, third and fourth graders, and two teachers were killed when a gunman opened fire on the school about 80 miles west of San Antonio.
Relatives have identified some of the victims of Tuesday's shooting.
Xavier Lopez
Xavier was 10 years old and a fourth grader at the school.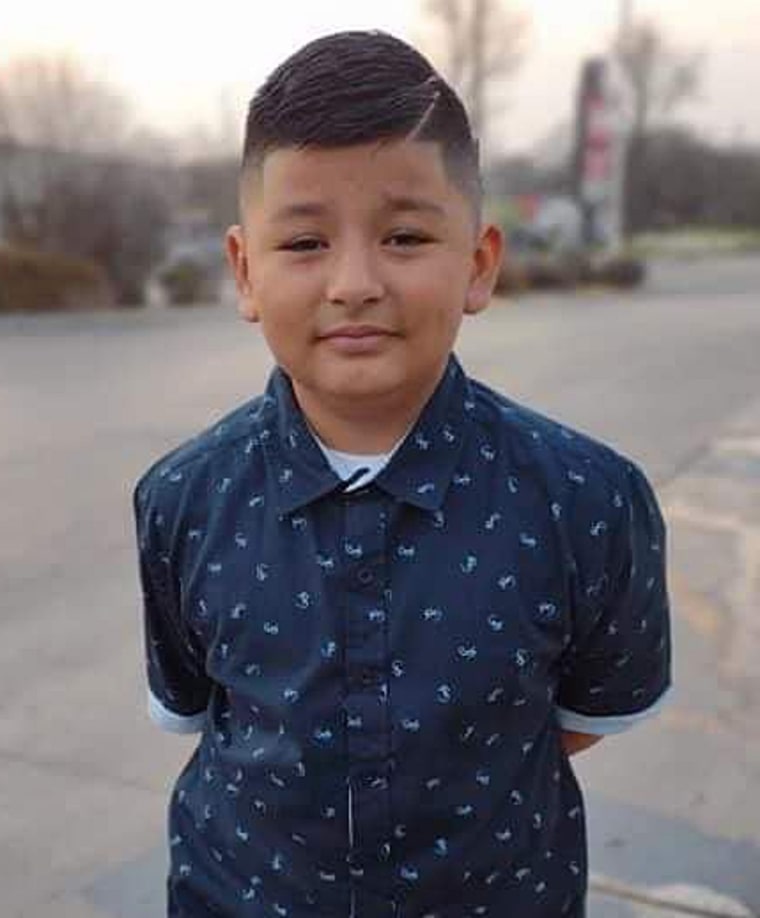 One of the first victims to be identified by his family to local news outlets, his mother told KSAT that he had been with Xavier during an awards ceremony just hours before the shooting and didn't realize it would be the last time she would ever see him.
Amerie Jo Garza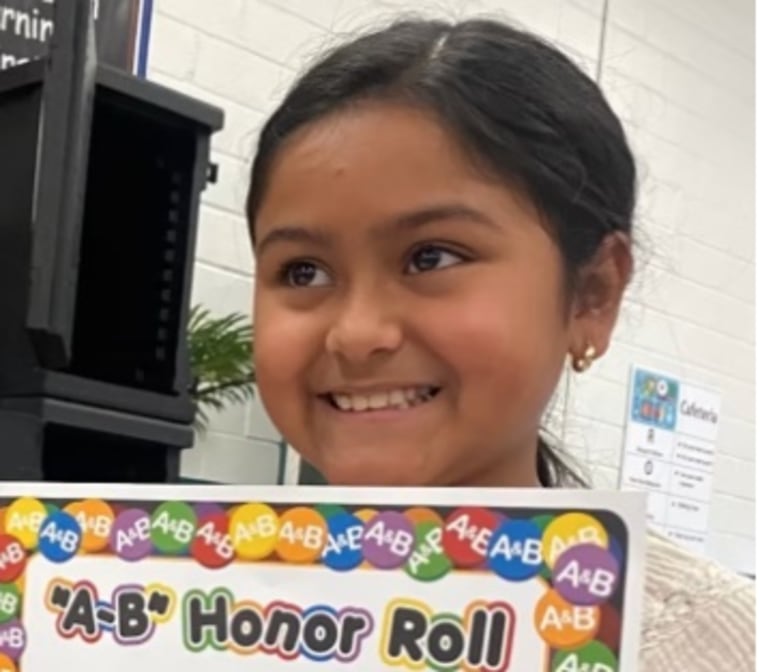 Fourth grader Amerie was shot dialing 911 trying to help her classmates, her grandmother told The Daily Beast.
She had been named to the honor roll earlier in the day.
Jose Flores Jr.
Jose was 10 years old when he was shot and killed. His uncle confirmed his death in a Facebook post, writing he couldn't believe it.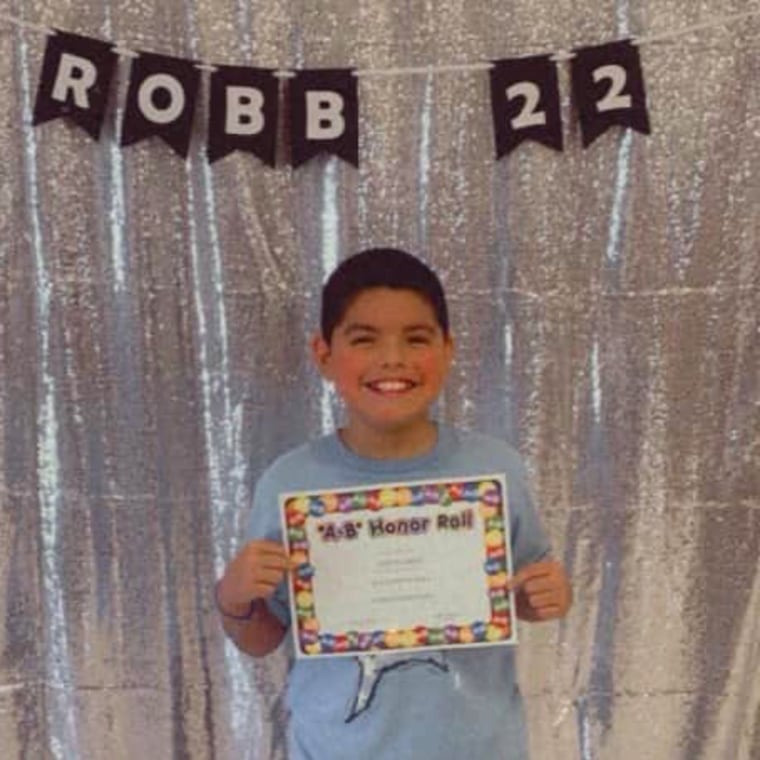 "I'm going to miss you baby Jose, i still can't believe this happened my heart is broken just hearing them tell us your gone," Christopher Salazar, the uncle, wrote in a Facebook post. "It hurts me I love you so much and I wish you were still here. I'm going to miss you soo much rest in paradise my beautiful angel."
Uziyah Garcia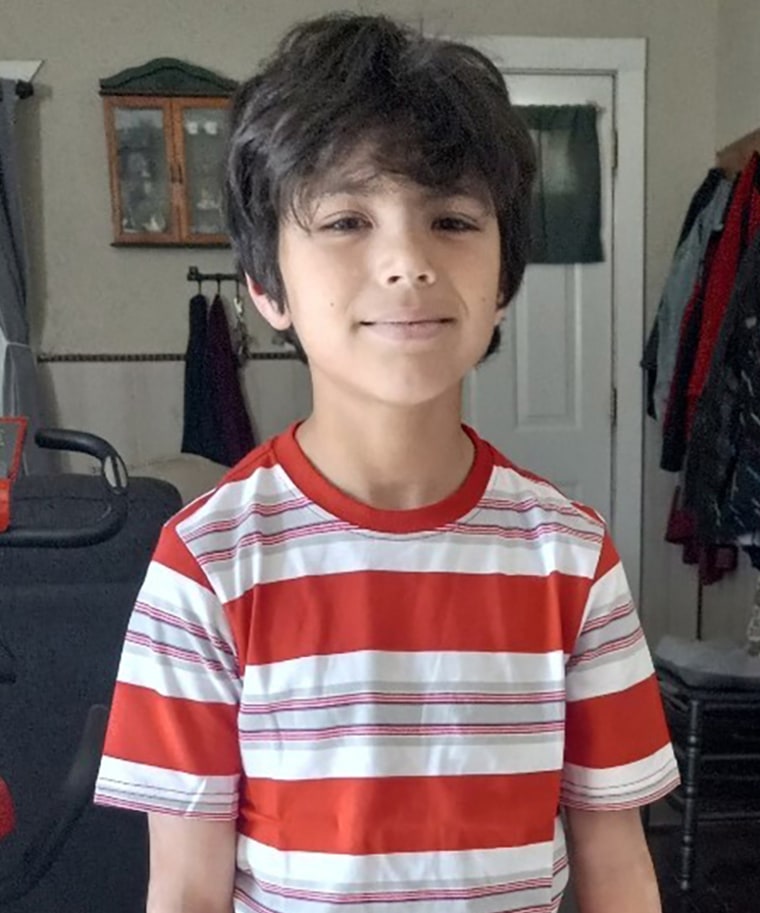 Uziyah, 8, was "the sweetest little boy that I've ever known," his grandfather, Manny Renfro, told the Associated Press. "I'm not just saying that because he was my grandkid."
He said Uziyah was also a good football player.
Alithia Ramirez
The uncle of Alithia Ramirez, a fourth grade student at the school, confirmed her death to NBC News.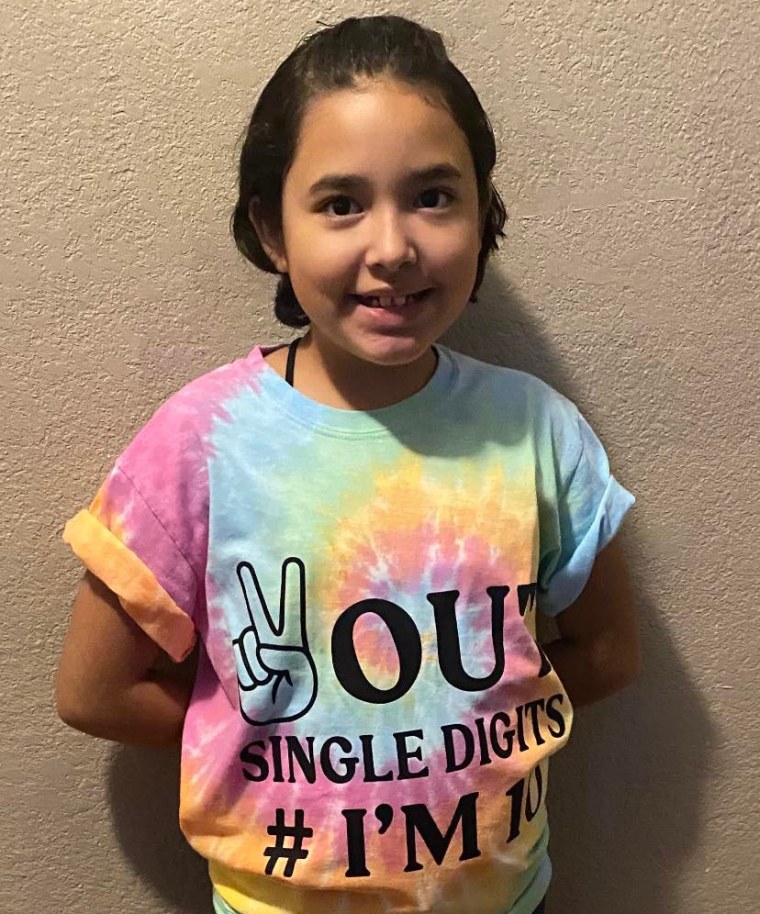 Democratic gubernatorial candidate Beto O'Rourke met with her family and said Wednesday the balloons from her 10th birthday were still up in their home.
"They want the world to know what a beautiful, talented, happy girl she was," O'Rourke said. They never want this to happen to another kid."
Eliahana Cruz Torres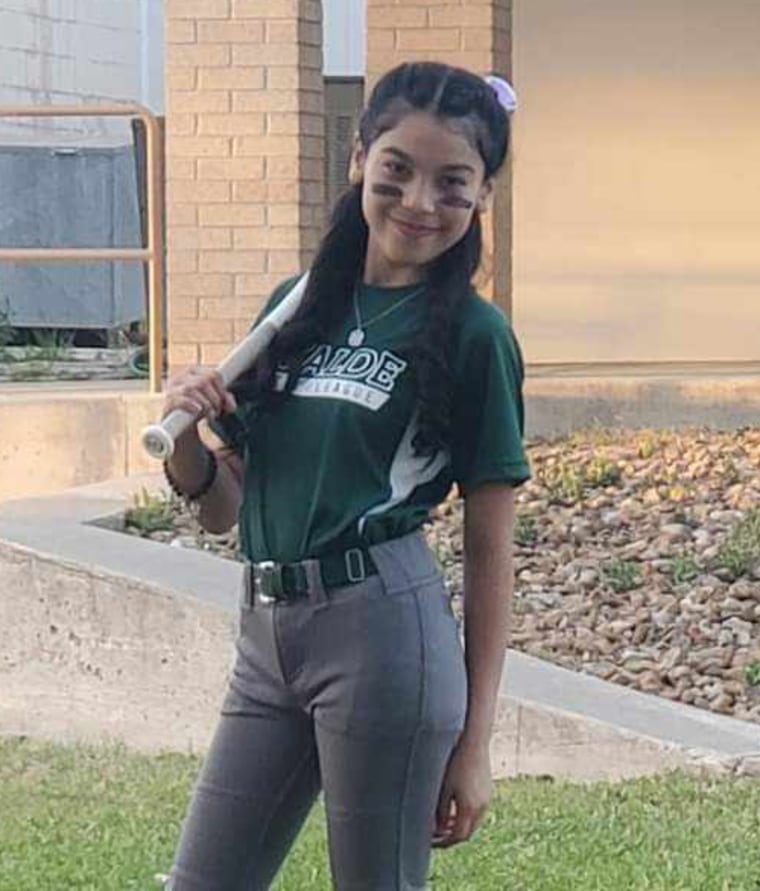 Adolfo Cruz, the grandfather of Eliahana Cruz Torres, 10, confirmed her death to ABC News.
Eliahna "Ellie" Garcia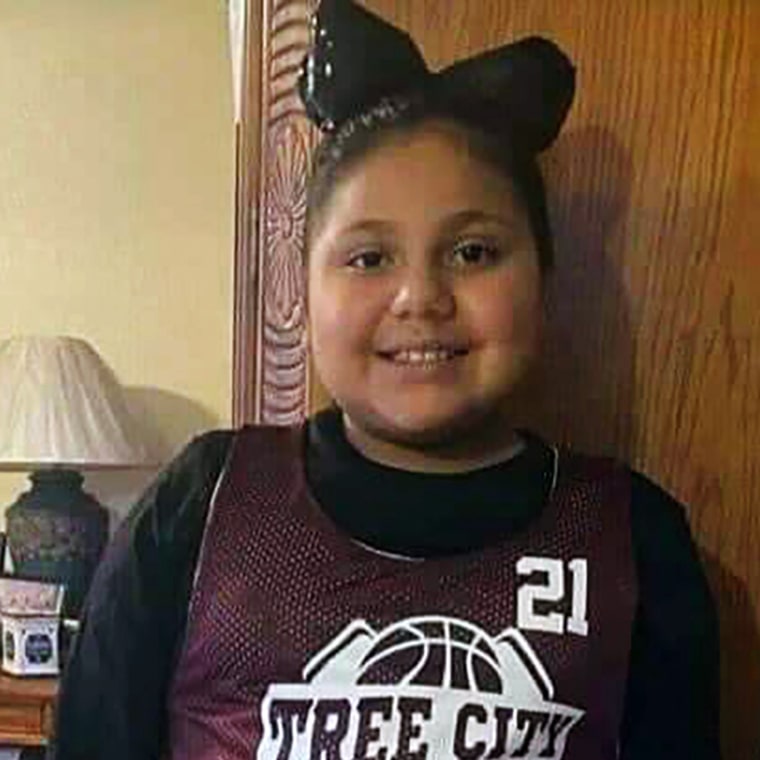 The grandfather of Eliahna "Ellie" Garcia, 10, confirmed her death to NBC News.
Her aunt told the Associated Press that she was a bubbly girl who "loved to dance and play sports. She was big into family, enjoyed being with the family."
Rojelio Torres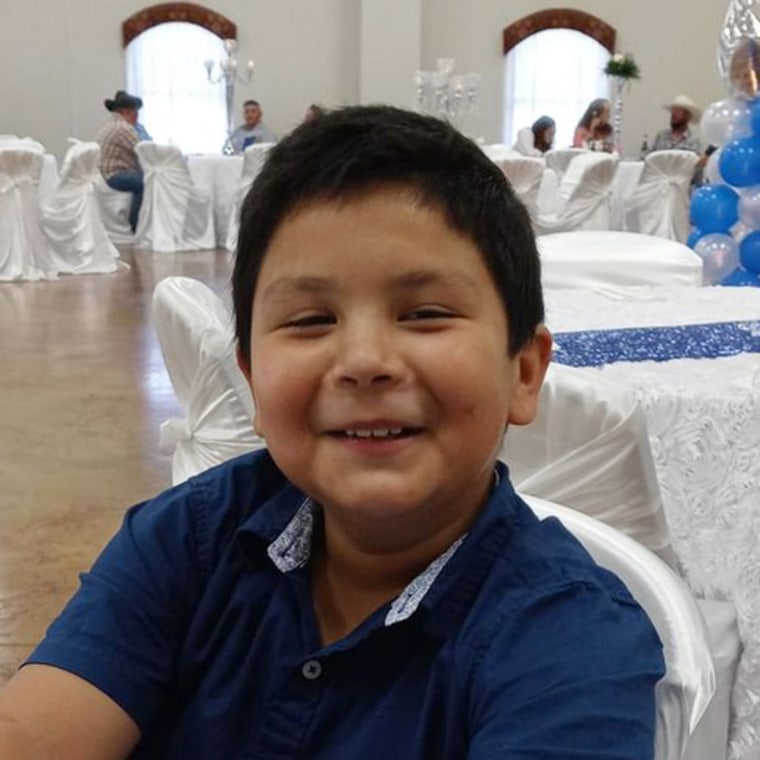 Ten-year-old Rojelio Torres died in the shooting, Rojelio's mother told ABC News, describing her son as a "very smart and loving child."
Annabell Guadalupe Rodriguez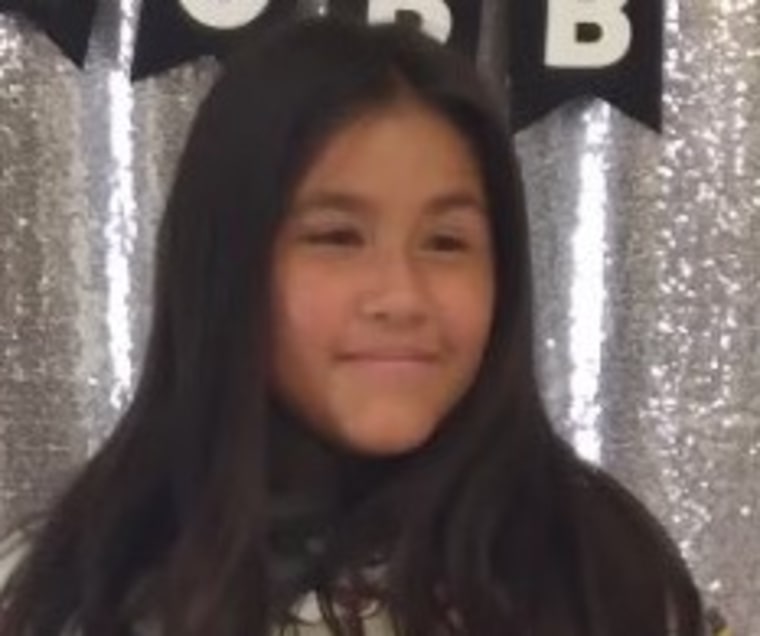 Third grader Annabell Guadalupe Rodriguez was killed in the same classroom as her cousin, Houston station KHOU reported.
Jacklyn "Jackie" Cazares
The father of victim Jacklyn "Jackie" Cazares, 10, confirmed her death in a Facebook post.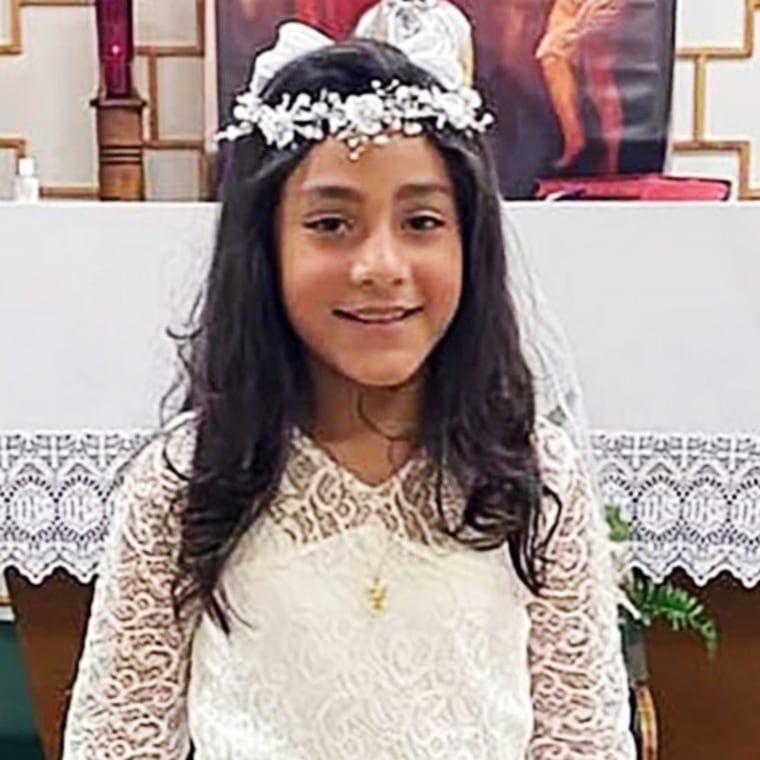 "We're devastated in ways, I hope no one ever goes thru. Taken out of arms and lives, in this freaking cowardly way, so young, so innocent, full of life and love. It hurts us to our souls," he wrote. "My babygirl will always be with us and those she has touched. May your passing not be in vein, something will be done, I promised you."
Alexandria "Lexi" Aniyah Rubio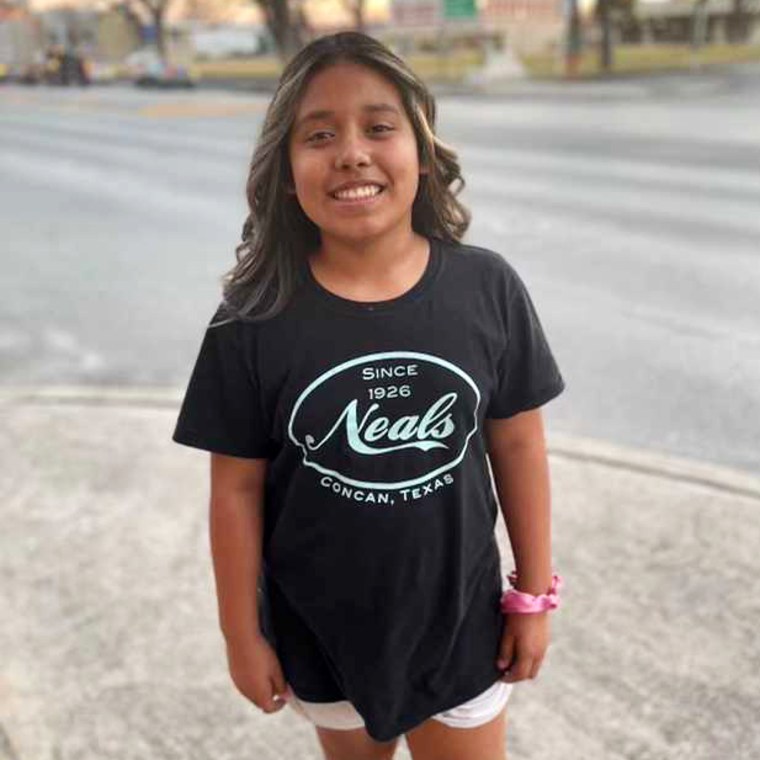 Alexandria "Lexi" Aniyah Rubio also died in the shooting, her mother Kimberly Mata-Rubio told NBC News.
Tess Mata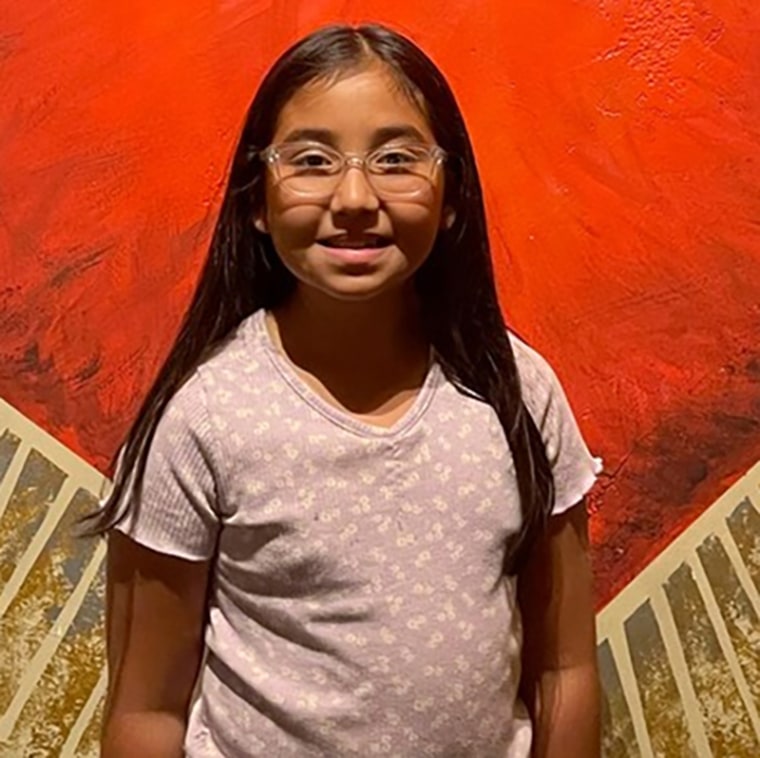 Tess Mata's older sister, Faith, told the Washington Post that her 10-year-old sister was among the dead.
Faith Mata told the newspaper that her little sister loved doing her hair, TikTok dances and was a fan of Ariana Grande.
She said her younger sister had been saving money to take a family trip to Disney World after becoming enamored with the place a few years ago.
"She loved it so much she wanted to go back. We were planning to go once I graduated from college next year," Faith Mata said.
Jailah Nicole Silguero and Jayce Carmelo Luevanos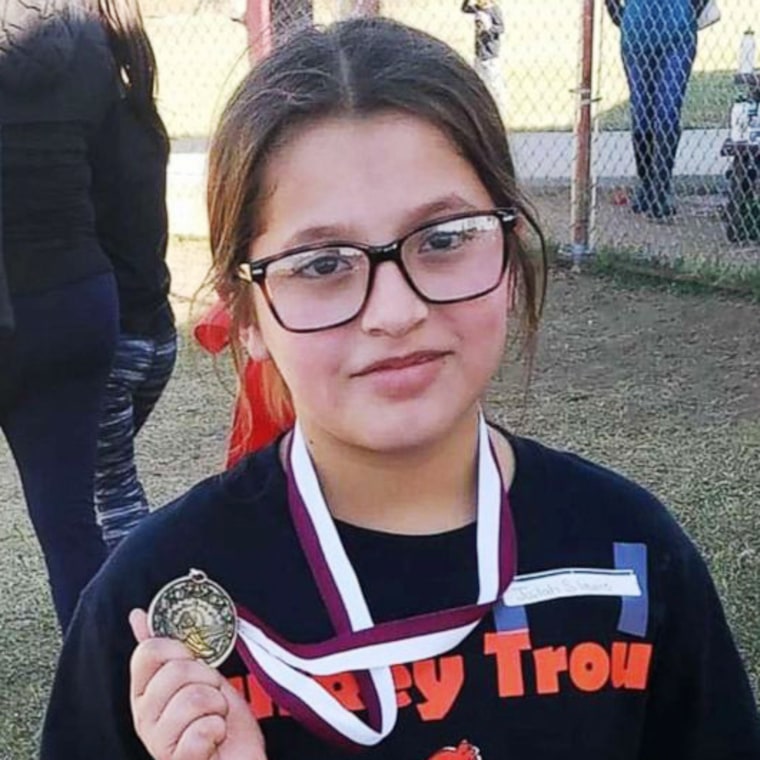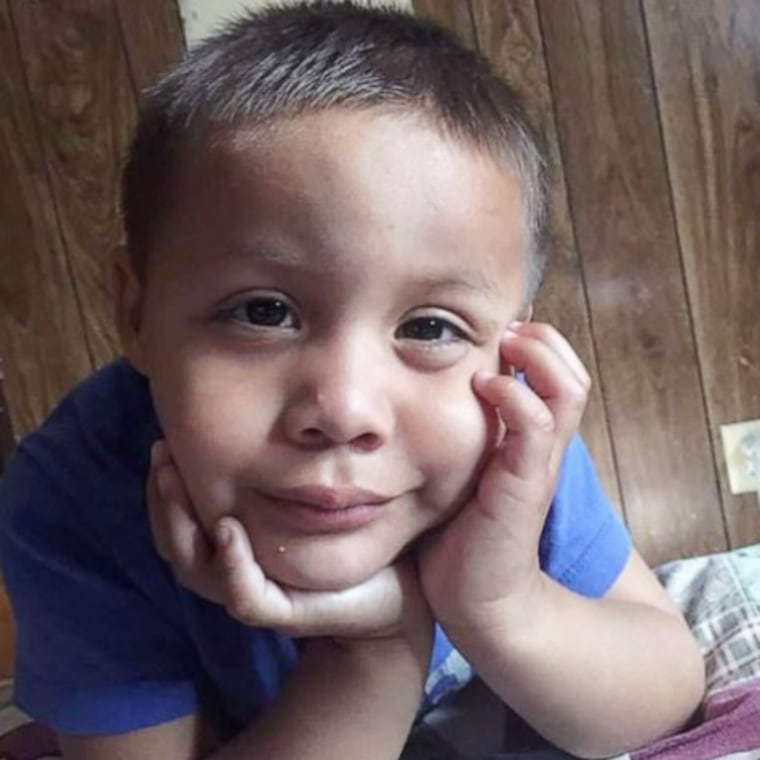 Jailah Nicole Silguero and Jayce Carmelo Luevanos, were also among those killed, their cousin told ABC News.
"They were nothing but loving baby angels, always had a smile on their face just full of life," the cousin said in a statement to the network. "I can't believe this happened to our angels."
The cousin told ABC the family's grandfather had recently died as well.
"So much loss in so little time," they said.
Makenna Lee Elrod
Makenna Lee Elrod's uncle, Kyle McCullough, confirmed she was one of the students killed on Tuesday.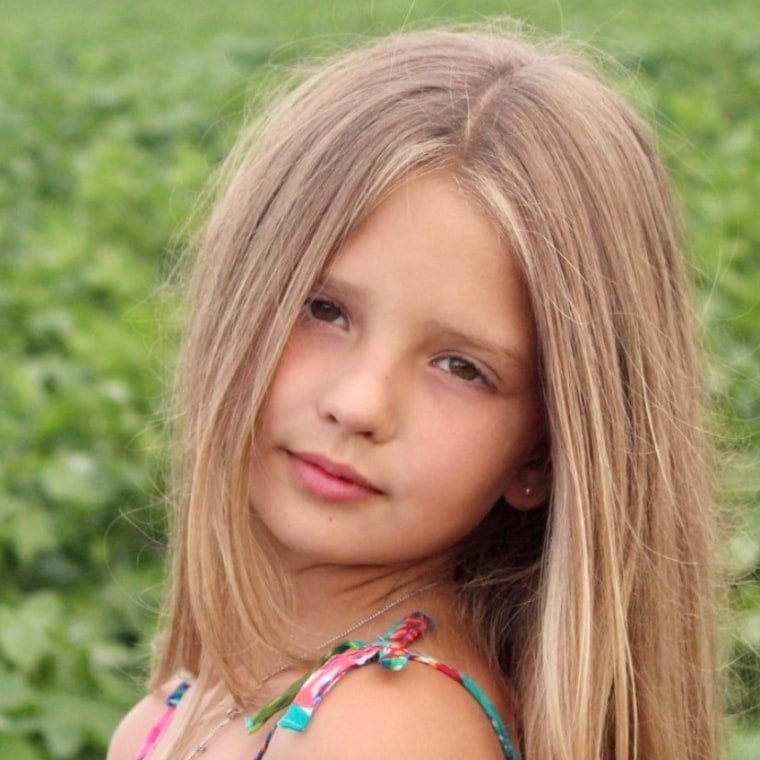 "She had the biggest heart and loved her family and friends so much," her aunt, Allison McCullough, said in an online fundraiser. "Her smile would light up a room. We will carry her in our hearts and we know she is with our Lord and Savior." 
Nevaeh Bravo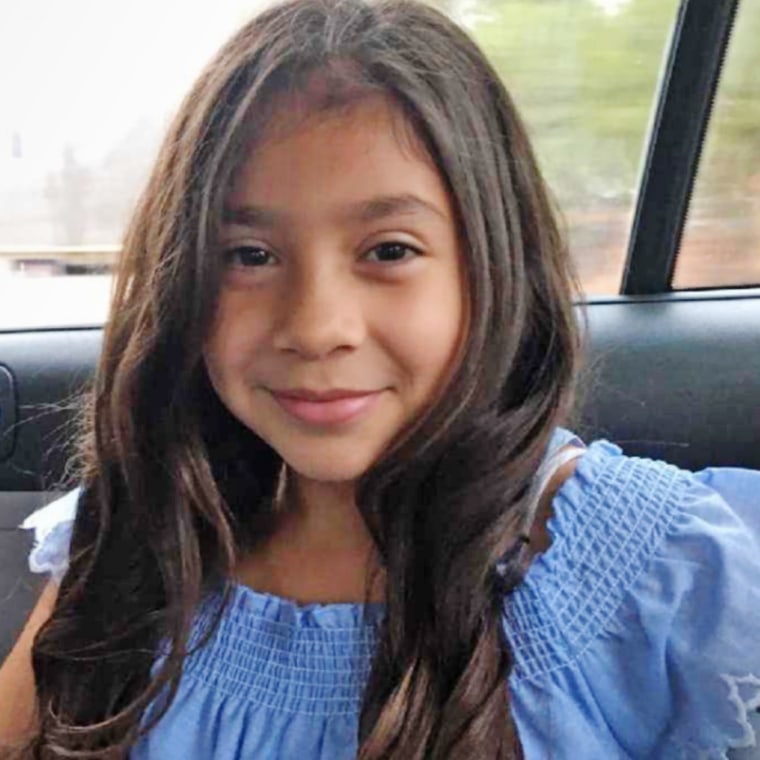 Ten-year-old Nevaeh was another victim. Her grandmother, Esmeralda Bravo, confirmed her death at Wednesday night's prayer vigil.
Layla Salazar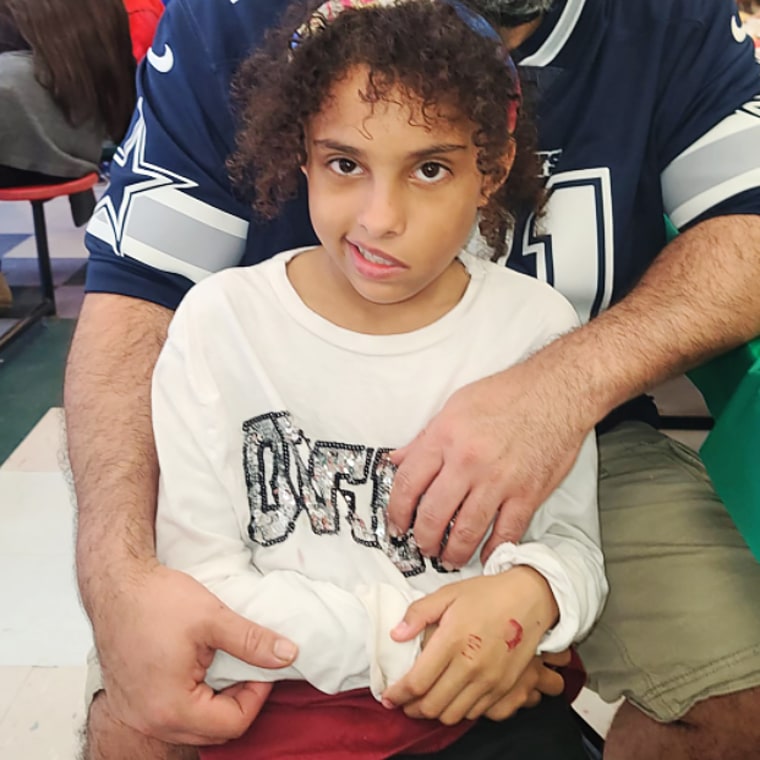 Layla Salazar, 10, was anther victim in the shooting. Her father, Vincent Salazar, confirmed Layla's death to the Associated Press.
her father Vincent Salazar confirmed, according to the AP.
He told the outlet that she loved to swim, run, and dance to Tik Tok videos.
"She was just a whole lot of fun," he said.
Maite Yuleana Rodriguez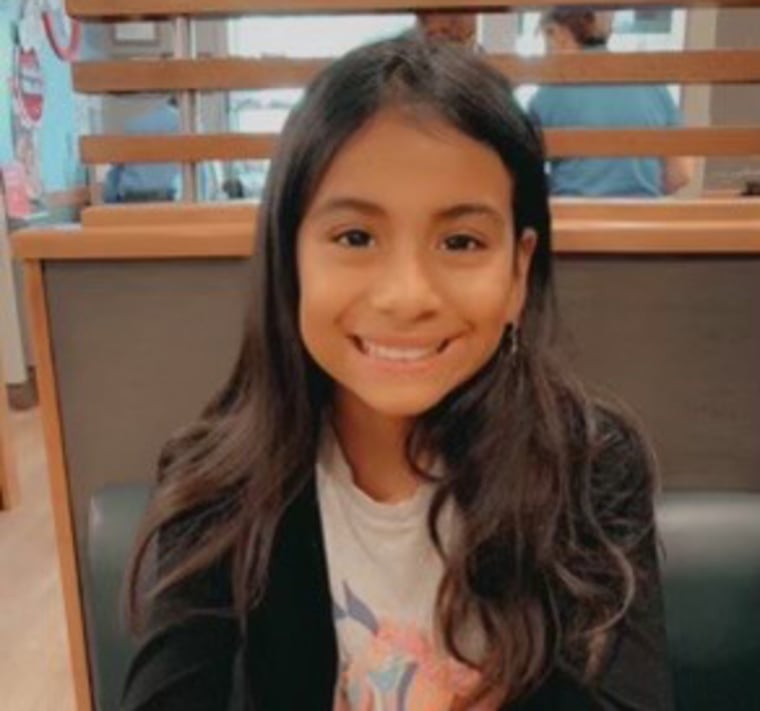 Maite's uncle Hector Coronado confirmed to NBC News on Thursday that she died in the shooting.
Miranda Mathis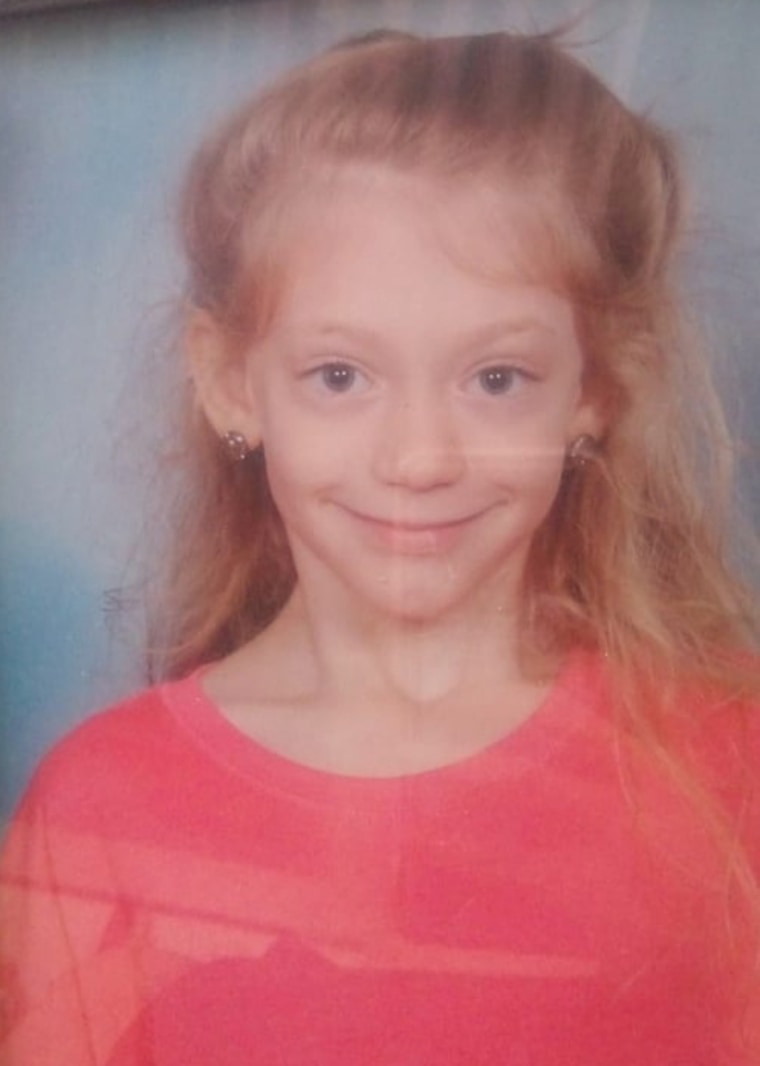 A close family friend, Leslie Ruiz, confirmed Miranda's death to NBC News.
Ruiz told the Washington Post that the 11-year-old was "fun" and "spunky."
"She had manners," Ruiz told the newspaper in a message. "She was a bright girl."
Ruiz added that Miranda's brother had also been in the school during the shooting.
Eva Mireles
Two fourth grade teachers, Eva Mireles and Irma Garcia, also died in the shooting. The pair had worked as co-teachers for five years, and Mireles was a 17-year teaching veteran.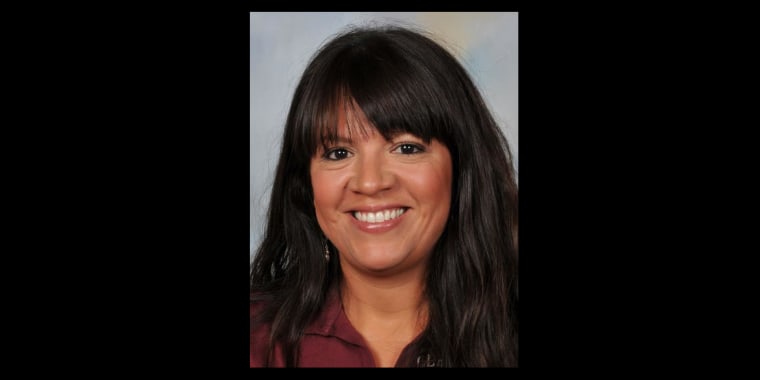 "She was the fun of the party," Lydia Martinez Delgado, Mireles' aunt, told The New York Times.
In an emotional post on Wednesday, Mireles' daughter Adalynn Ruiz said she had "no words" to describe losing "the best mom anyone could ask for" in the tragedy.
"I will take care of our dogs and I will forever say your name so you are always remembered, Eva Mireles, 4th grade teacher at Robb Elementary who selflessly jumped in front of her students to save their lives," she said, in part. "My heart will forever be broken. My bestfriend, my twin was taken from me."
Irma Garcia
Garcia's son told NBC News that law enforcement told him his mother died shielding children from the gunman.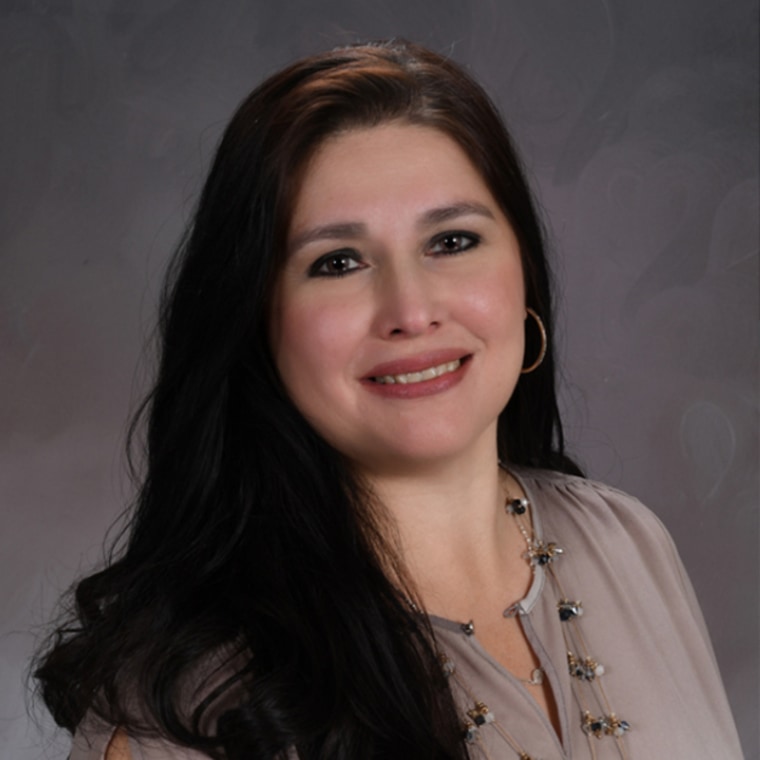 "Just a beautiful soul," a friend of Garcia's told NBC News' Morgan Chesky. "Someone who loved children. Someone you respected because she was just a good human being."
The suspected gunman was identified as Salvador Ramos, an 18-year-old who attended a nearby high school. He was fatally shot by police after the massacre, Texas Gov. Greg Abbott said at a news conference Tuesday.
Hours after the attack, parents of some of the young victims were still being notified. Parents provided DNA samples to authorities to positively match them with the victims, and anguished families gathered at a reunification center to reunite with their children or wait for news.
Counselors were to be set up at that center on Wednesday for anyone who needed to speak with someone, while the Uvalde School District has said all schools will remain closed for the time being.