A North Carolina amusement park shut down one of its rollercoasters after a man spotted a large crack that caused a support beam to visibly move out of place as a passenger-filled car sped past.
Carowinds confirmed Sunday that the Fury 325 was shut down for repairs after being informed of the issue with the steel support pillar. A "thorough inspection" is taking place and the ride will be closed indefinitely until the issue is fixed, according to the park's statement.
"Safety is our top priority and we appreciate the patience and understanding of our valued guests during this process," the park said. "As part of our comprehensive safety protocols, all rides, including Fury 325, undergo daily inspections to ensure their proper functioning and structural integrity."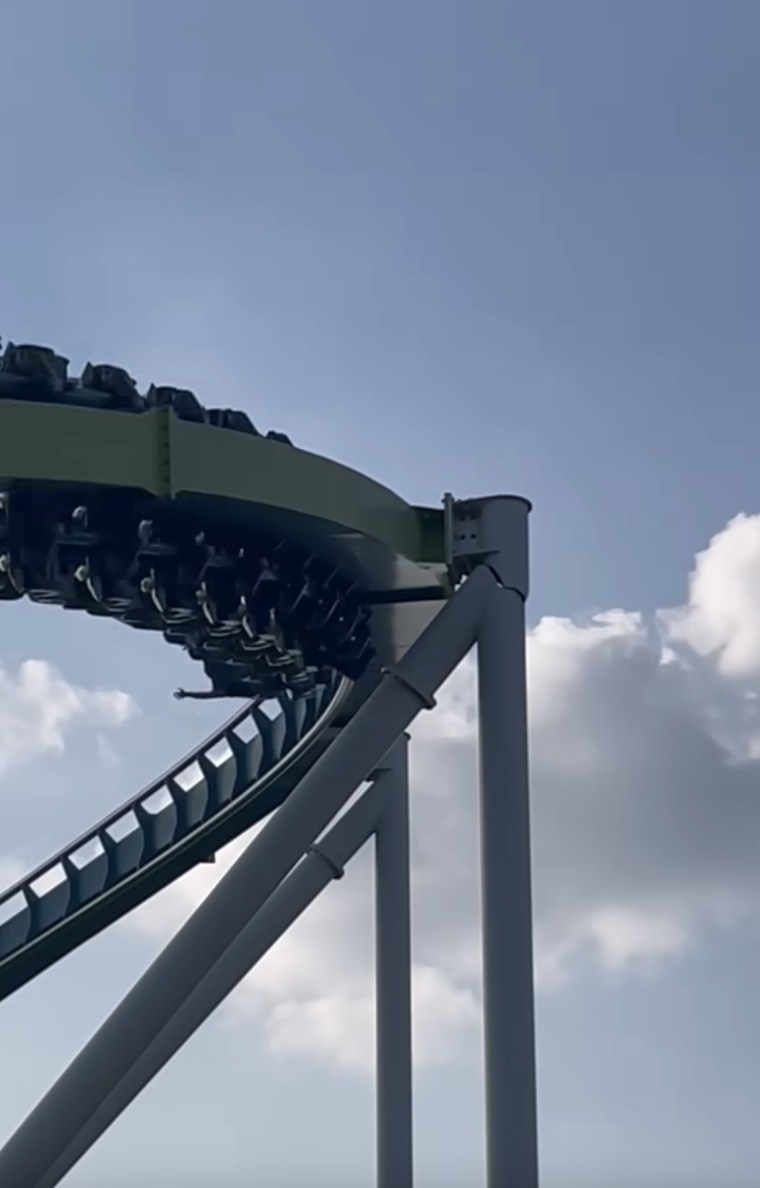 Jeremy Wagner posted the video to Facebook on Friday night, saying the beam appeared to move two to four feet when the coaster's car of people sped by it on the track.
Wagner told NBC News affiliate WCNC that he reported the issue to guest services at Carowinds amusement park.
The park's website advertises that the Fury 325 is the "tallest, fastest, longest giga coaster in North America." The coaster has a peak height of 325 feet and reaches up to 95 mph in speed.
Carowinds' address is in Charlotte, North Carolina, but its grounds include areas that cross the South Carolina state line.
"Fury 325 is North America's longest steel coaster, and is over 1.25 miles long. The average ride time is 3.25 minutes, and the ride crosses both North and South Carolina state lines," the site said. 
This story originally appeared on NBCNews.com.