Richard Belzer, beloved stand-up comic and actor who delighted fans for decades as Detective John Munch on multiple crime dramas, died Sunday, NBC confirmed in a statement. He was 78.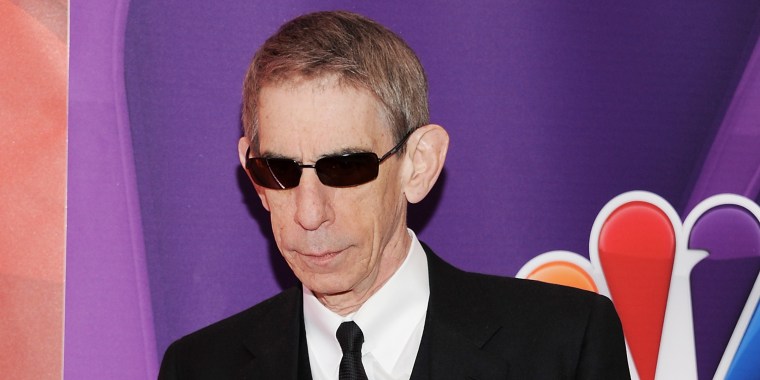 Universal Television and NBC issued a statement Feb. 19 expressing condolences upon news of Belzer's death.
"Anyone who ever had the pleasure of watching Richard Belzer portray Det. John Munch — whether on 'Homicide' or 'Law & Order: SVU' — over four decades will never forget how much he inhabited that beloved character to make it his own," the statement said.
A representative of Belzer's tells TODAY.com in a statement that "Richard was an amazing talent and sweet soul. My heart goes out to his wife Harlee and his daughters, Jessica and Bree."
The legendary comedian landed his first acting role in the funny 1974 film "The Groove Tube." The next year, he made viewers laugh during a brief stint on "Saturday Night Live" where he appeared in a few episodes and also served as the warm-up comedian for the audience. 
"This was like giving the kids the key to the store -- to have all of these 'anti-establishment' people have a TV show on a network," he told NPR in a 2010 interview about his experience on the sketch comedy series.
He explained, "So they asked me to do some sketches and do the warm-ups. I just kind of did what I did in nightclubs. I talked to the audience." 
After booking parts in multiple television shows and movies, Belzer portrayed his iconic character Detective John Munch for the first time in the series "Homicide: Life on the Street" in 1993. He starred on the show for its entire run — seven seasons and 122 episodes —until it ended in 1999. 
But even though the series was done, he knew that Munch's legacy could continue on elsewhere. He later reprised the character on several episodes of "Law & Order" before joining NBC's long-running series "Law & Order: Special Victims Unit" when it premiered in 1999.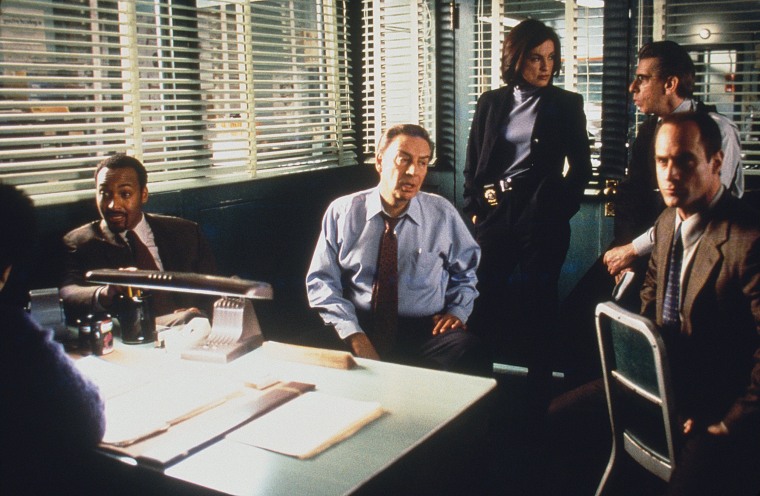 Alongside Mariska Hargitay, Ice-T and Christopher Meloni, Belzer led the crime drama, appearing on the show for 326 episodes.
He made his final appearance on "SVU" in 2016.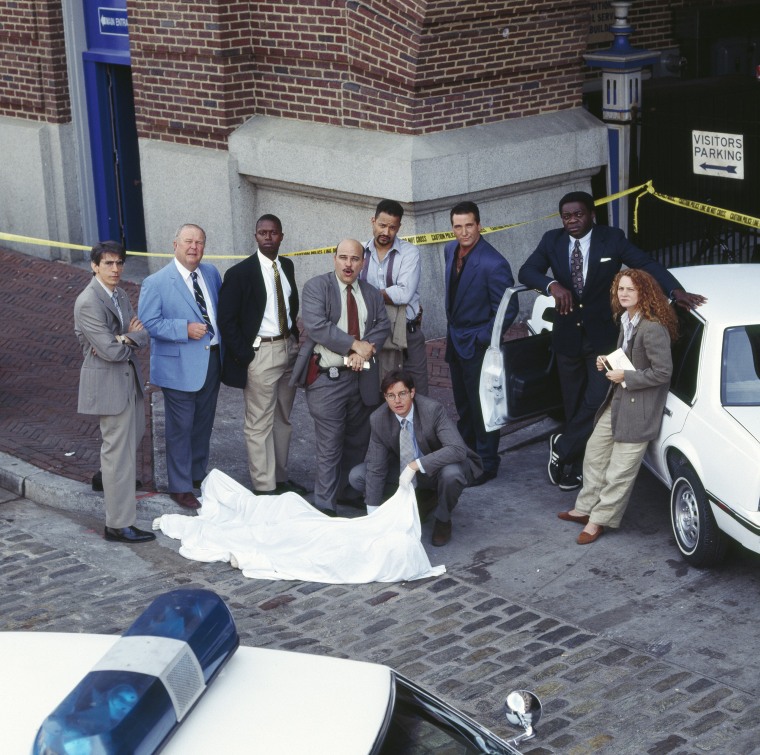 While starring on "SVU," Belzer also made cameos on multiple other series as Munch. He popped up on "Arrested Development," "The Wire," "30 Rock," "Unbreakable Kimmy Schmidt" and more shows as one of TV's most recognizable cops. 
With nine series and nearly 25 years under his belt, Belzer's character Munch has appeared in more television shows than any other fictional character, according to Variety. 
In 2013, Munch, who had become a sergeant by the time he left the series, was given a grand sendoff in a special episode of "SVU." Munch announced his plan to join the district attorney's office as a special investigator.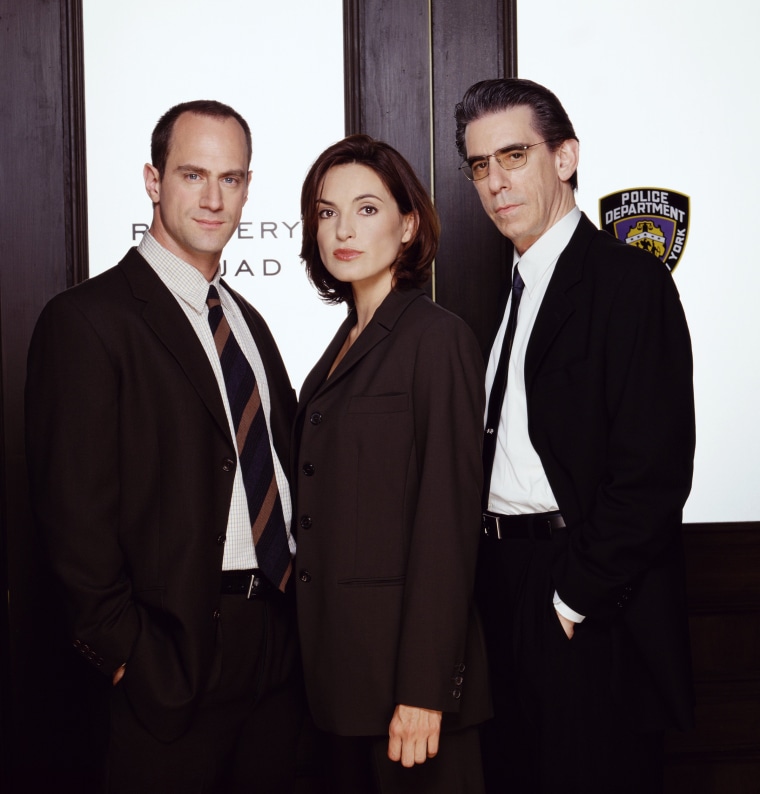 "After 21 years, smart money is on Munch not totally disappearing from the face of the Earth!" Belzer told TODAY in an interview at the time. 
He joked, "If Sherlock Holmes can survive the Reichenbach Falls, then surely we have not seen the last of Det. Sgt. Munch!" 
At the time, he described the episode as, "more emotional than I could ever imagine." 
Speaking about his final stint as a series regular, Belzer added, "Warren Leight and Julie Martin wrote a respectful, witty and poignant script that gave Munch a sweetly sad goodbye. As an actor, I was so remarkably privileged to work with the incomparable Mariska Hargitay — beyond a sister to me; the great Chris Meloni; best partner in the world, Ice-T; Dann Florek, the total pro; my brother from another mother, Dean 'Mayhem' Winters; the always classy Danny Pino; my favorite Southern belle, Kelli Giddish; the elegant Raul Esparza."
He continued, "I am truly blessed to have been in the company of so many great people for such a long time." 
The actor was right about his inevitable return. In 2016, he was welcomed back to the show for an episode in Season 17. 
When veteran executive producer and head writer Martin and showrunner David Graziano spoke to TODAY.com in September 2022 about what fans can expect in the show's current 24th season, they took time to reminisce about some of their favorite moments with Belzer. 
Graziano, who was a fan of the series before he was tapped as the latest showrunner, shared that he was "blown away" watching earlier seasons of Belzer's character. 
"He represents all the ideals I have as a writer, like in terms of writing that crisp dialogue and the patter," Graziano said, praising both the character and Belzer's portrayal.
When asked if there were any past characters that he would want to reappear on the show now, Graziano gave the obvious answer.
"Munch!" he cheered. "I would kill for that."
He then said, "I don't think it's going to happen. He seems to be happily wiling away his retirement in France." 
Following news reports of Belzer's death, multiple former co-stars and colleagues shared memories of their experiences working with Belzer on social media. 
Former co-star Hargitay penned a sweet message on Instagram. 
"Goodbye my dear, dear friend," she began in her post. "I will miss you, your unique light, and your singular take on this strange world. I feel blessed to have known you and adored you and worked with you, side by side, for so many years. How lucky the angels are to have you. I can hear them laughing already." 
At the end of her post she said, " I love you so very much, now and forever." 
Actor and original "Saturday Night Live" cast member Laraine Newman tweeted, "I'm so sad to hear of Richard Belzer's passing. I loved this guy so much. He was one of my first friends when I got to New York to do SNL."
She recalled the two going out to dinner every week in NYC and praised the late actor. 
"One of the funniest people ever," she wrote. "A master at crowd work. RIP dearest." 
Executive producer Leight uploaded a clip to Twitter that included some of the best advice Munch shared on "SVU."
"Richard Belzer was the first actor to welcome me when I started at SVU," Leight said. "Open, warm, acerbic, whip smart, surprisingly kind.  I loved writing for Munch, and I loved being with Belz.  We sensed this would be his parting scene. Godspeed Belz…"  
Writer Martin, who is an executive producer on "SVU" and previously worked on "Homicide: Life on the Street," also posted a heartfelt message on Twitter about missing Belzer. 
She wrote, "Working with him on Homicide to SVU has been a hilarious, surprising and always joyful experience.   I'm sure he's giving 'em all a lot of laughs upstairs," and added two broken heart emojis. 
Belzer's last onscreen role was in a 2016 film, titled "The Comedian." He played himself in the comedy drama.