Elizabeth II, the "accidental queen" who turned into the longest-reigning British monarch, leading her nation through historic challenges and tragedies, died Sept. 8. She was 96 years old.
"The Queen died peacefully at Balmoral this afternoon," Buckingham Palace said in a statement. "The King and The Queen Consort will remain at Balmoral this evening and will return to London tomorrow."
Inheriting a monarchy through a twist of fate, Elizabeth began her reign during the post-World War II era and guided it into the digital age, feeding the public's fascination with the royal family through social media.
Follow our live blog for ongoing updates following the death of Queen Elizabeth II.
Elizabeth is widely credited with opening up the royal family to the public eye. She encouraged her children to live their lives beyond the palace walls, a philosophy that popularized the monarchy but also exposed them to criticism.
On Sept. 9, 2015, Elizabeth became the longest-reigning monarch in British history, overtaking the record previously held by her great-great-grandmother, Queen Victoria. Since she took the throne, 13 American presidents and 15 British prime ministers have assumed office.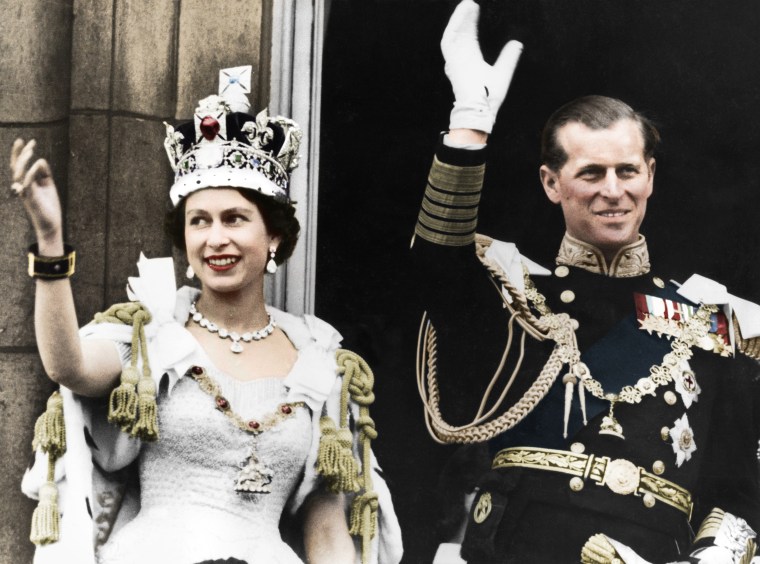 Elizabeth Alexandra Mary Windsor was born on April 21, 1926, the third in line to a throne she never expected to inherit. She was 10 when her father unexpectedly became monarch as King George VI after his older brother, Edward VIII, abdicated the throne so he could marry Wallis Simpson, a twice-divorced American socialite.
During World War II, the royal family refused to evacuate despite nightly bombing raids from Nazi Germany. A young Elizabeth tried to reassure other children who also remained behind in a 1940 radio address on BBC's "Children's Hour." 
"We know every one of us that, in the end, all will be well," the 14-year-old princess said in a speech that provided the world a glimpse into her future as queen.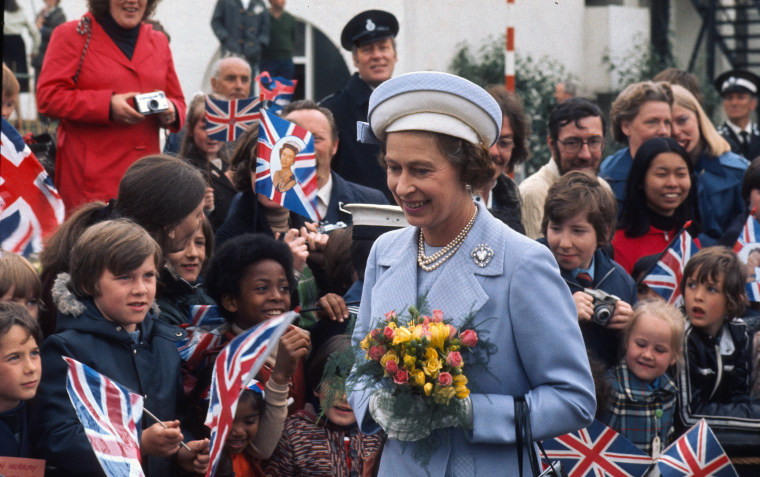 Elizabeth ascended to the throne at the age of 25 on Feb. 6, 1952. For her coronation a year later, she opened the doors of Westminster Abbey to allow television cameras to record the event. The act provided Britons, and much of the world, a rare peek into the royal world and helped set the tone for Elizabeth's reign as queen.
On Nov. 20, 1947, she married a distant cousin, Philip Mountbatten, who became Prince Philip, Duke of Edinburgh. Because of national austerity measures following the war, Elizabeth used clothing ration coupons to buy the material for her wedding gown. Philip died April 9, 2021, after 73 years of marriage to Elizabeth.
The couple had four children: Anne, Andrew, Edward and their eldest, Prince Charles, who now becomes king.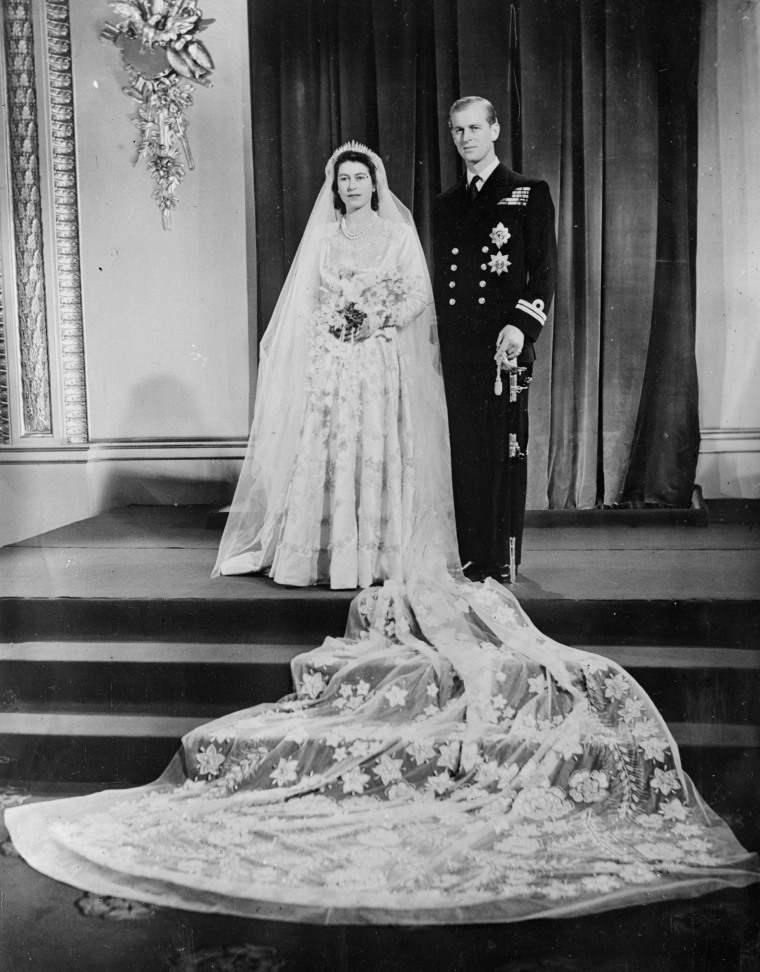 Charles played key roles in several high and low points in Elizabeth's life. His first marriage to Princess Diana won over a legion of new fans for the royal family until their fairy-tale marriage fell apart amid tales of neglect and infidelity. The messy divorce that followed fractured the relationship between the beloved princess and the queen, whose alleged disdain for her former daughter-in-law became frequent fodder for British tabloids.
Diana's untimely death on Aug. 31, 1997, led to a public reproach for the queen, who remained silent while her country mourned their "People's Princess." On vacation at the time with Charles and his two children, the queen returned to London nearly a week later and delivered a statement in a live broadcast that helped cool the public's anger.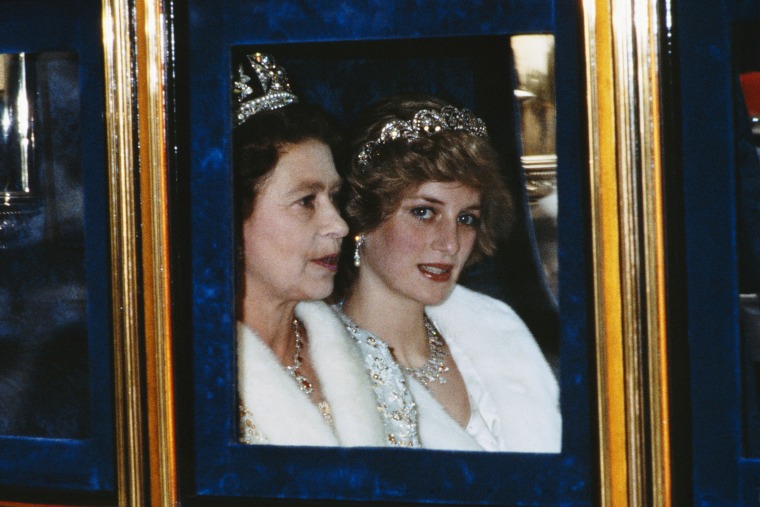 "I, for one, believe there are lessons to be drawn from her life and from the extraordinary and moving reaction to her death," Elizabeth said at the time.
Charles' elder son with Diana, Prince William, also helped erase ill will among the public toward the queen.
William's wedding on April 29, 2011, to Kate Middleton, now the Duchess of Cambridge, generated worldwide excitement and attention on a level similar to that of his parents. The couple went on to have three children, Prince George, 9, Princess Charlotte, 7, and Prince Louis, 4.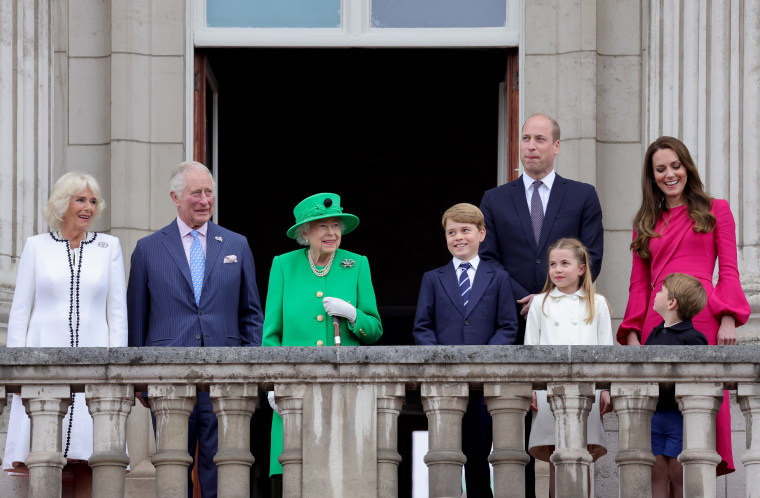 The 2013 birth of George, Elizabeth's third great-grandchild, capped a year in which the queen enjoyed a resurgence in popularity. A spate of high-profile events attracted worldwide attention to both the royalty and Great Britain, including the Diamond Jubilee marking Elizabeth's 60th year as monarch. The queen also appeared during the opening ceremony of the 2012 London Summer Olympics in a video sequence that appeared to have her skydiving out of a helicopter with James Bond, played by actor Daniel Craig.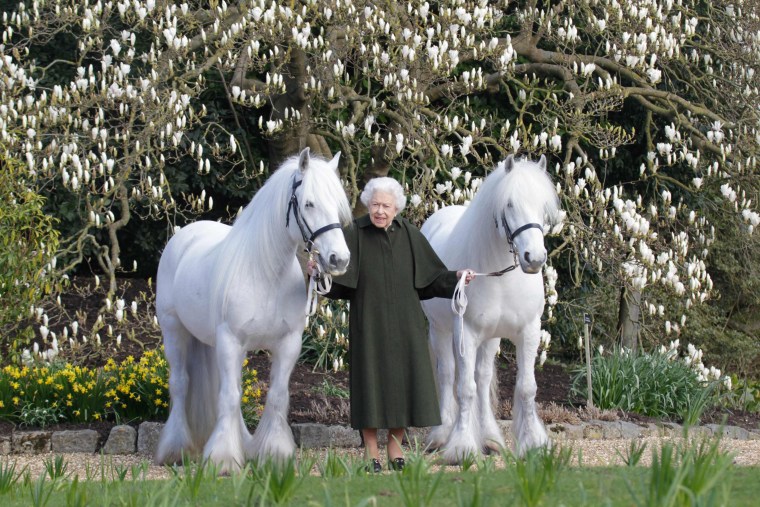 In March 2018, Elizabeth issued her consent approving the marriage of Prince Harry, the younger brother of William, and Meghan Markle, now the Duchess of Sussex. The May 2018 nuptials of the couple, who share two children, Archie, 3, and Lilibet, 1, was an affair that drew worldwide watchers on social media and beyond. In January 2020, Harry and Meghan announced they were stepping back as senior members of the royal family, an unprecedented and progressive move that involved the couple becoming financially independent and relocating to the United States. After a 12-month review, in February 2021, they informed the queen they would not be returning to their royal duties.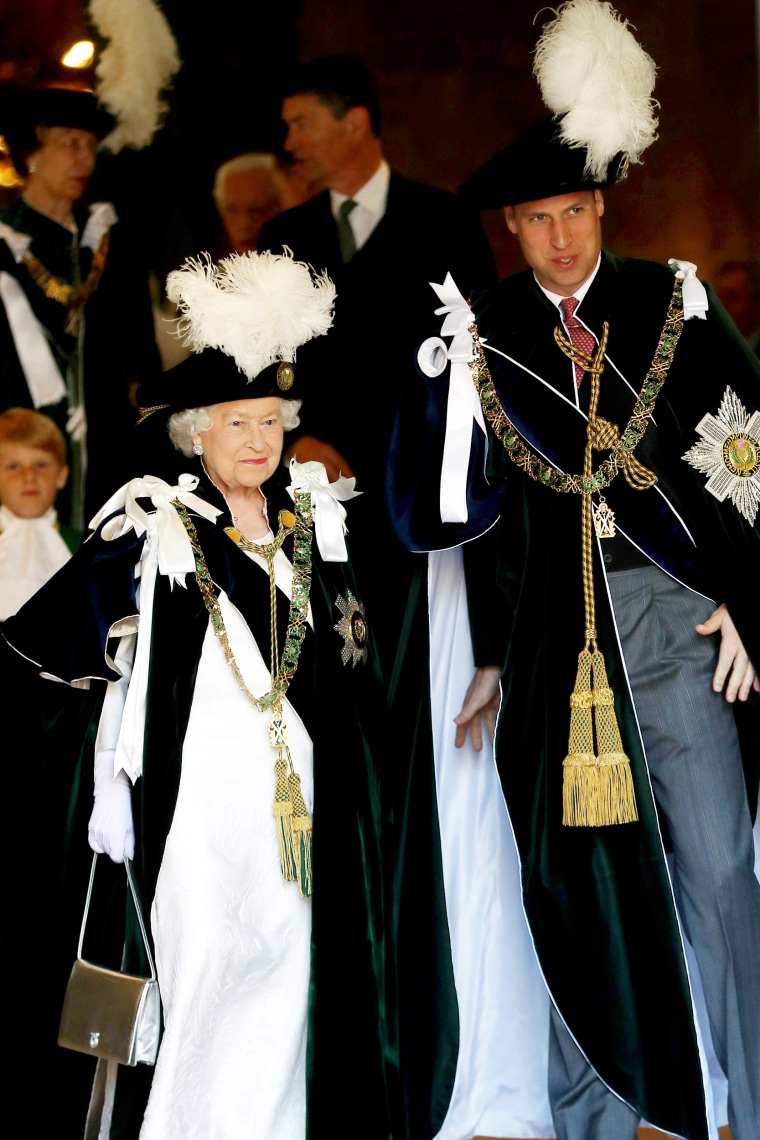 The queen was perhaps the most widely traveled monarch in history, having visited 116 countries, including numerous visits to the 16 Commonwealth nations where she served as head of state. She maintained a demanding schedule that would have likely taxed anyone half her age until more recently, when she let Charles and her grandsons William and Harry take over more of her royal obligations.
In addition to the queen's children, she is survived by eight grandchildren and 12 great-grandchildren.
Her only sibling, Princess Margaret, died in 2002. Their mother, Queen Elizabeth the queen mother, for whom Elizabeth was named and who was fondly referred to as "Queen Mum," died in 2002 at the age of 101.