A mummified corpse up to 800 years old was found in a food delivery bag in Peru, authorities in the South American country have said.
Photos released by the Directorate of Culture in the southeastern city of Puno show a skeleton in the fetal position, lying in a red bag with a reflective inner lining, commonly used by food delivery companies. It bears the logo of Pedidos Ya, a Uruguayan takeout company popular across South America.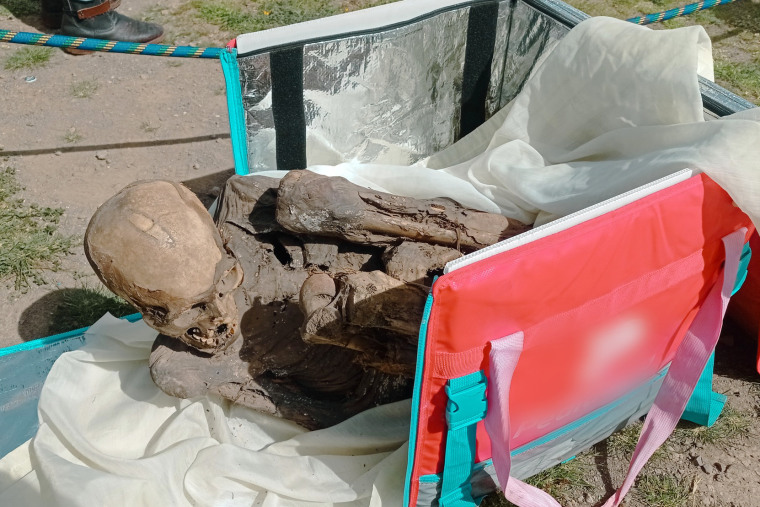 The directorate said in a statement Sunday, Feb. 26 that the body of "an adult mummified male individual," with a "relative chronology of 600 to 800 years old," was discovered during a joint operation with the Peru National Police.
The body has become a property of the state under national heritage laws.
Local media company Noticias Sin Filtro Puno TV published an interview with Julio Cesar, who said the body belonged to him.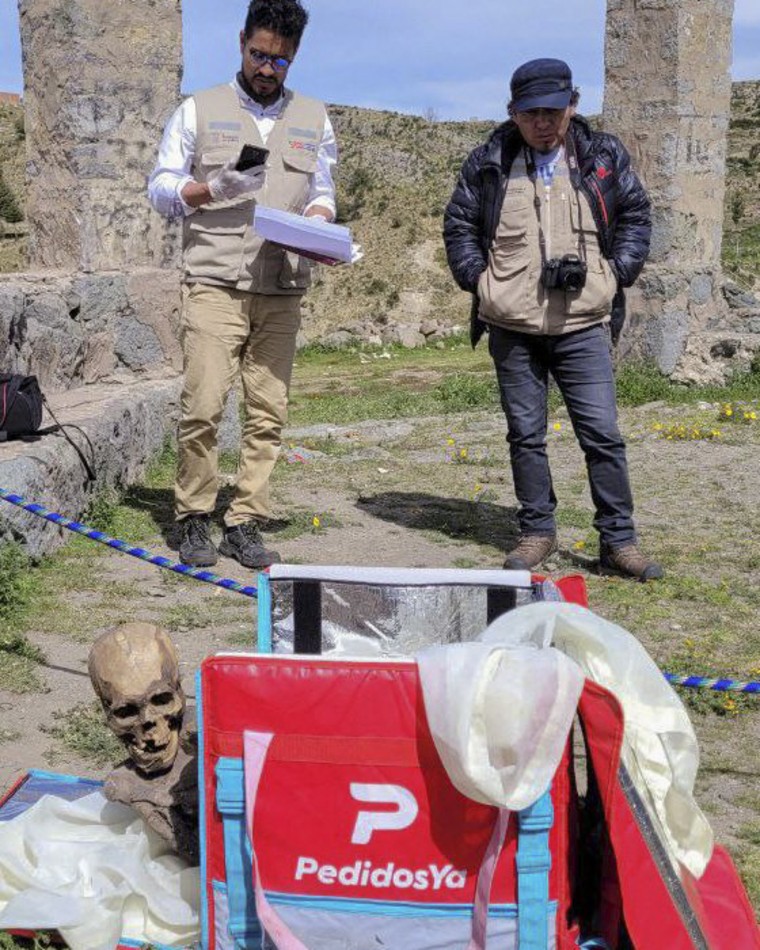 "It sleeps in my bedroom, with me. There's my bed, the TV set and next to it, there's Juanita. I take care of it. It's like, if you'll pardon the expression, as if it were my spiritual girlfriend." he told the media outlet, using the name he has for the body.
Scans later found that the body is, in fact, that of a male, a Juan, not a Juanita.
Cesar had been taken into custody, the AFP news agency reported. The Peruvian newspaper Diario Cajamarca Noticias reported that the body was in the possession of Cesar's family and that he had taken it out to show his friends.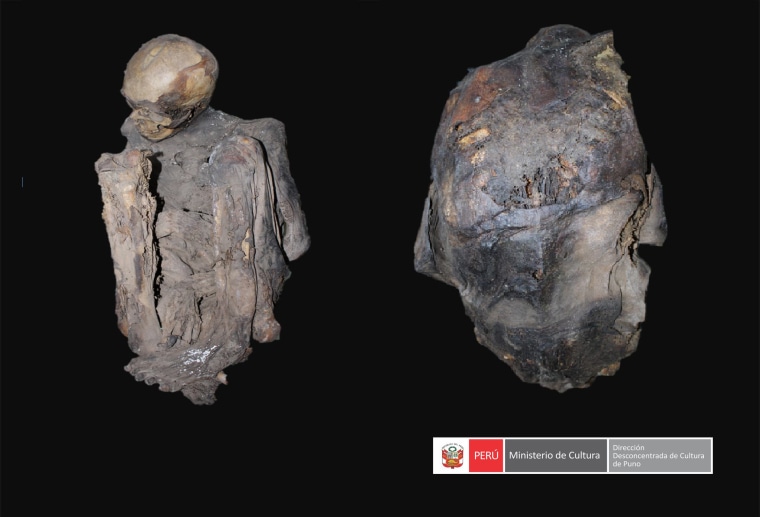 The Peruvian Culture Ministry urged people to assist "in the defense and protection of our precious heritage, communicating to us any finding or attack on movable or immovable cultural heritage."
NBC News has contacted the Peruvian National Police for comment.
Peru is rich with archaeological discoveries and boasts the ancient city of Machu Picchu, which was reopened two weeks ago after weeks of anti-government protests.
This story originally appeared on NBCNews.com.