Meteorologist Alissa Carlson is assuring viewers she is feeling OK after she fainted on live television. In an update March 19, Carlson thanks those who have offered support as she recovers from "a head injury."
On March 18, Carlson, who currently works for CBS's Los Angeles KCAL News, collapsed during a live morning news report.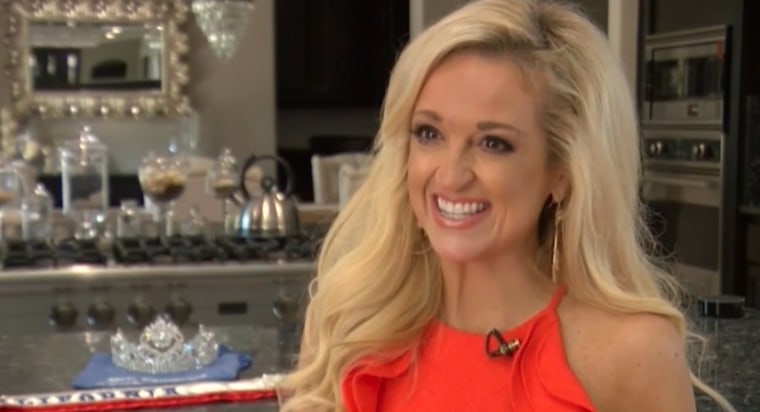 In a clip from the broadcast uploaded to Twitter, KCAL News co-anchors Nichelle Medina and Rachel Kim introduce Carlson for her segment. The award-winning meteorologist is briefly shown smiling before her eyes roll back as she slumps over and falls onto the floor. 
KCAL News posted an update shortly after the scary incident that said, "KCAL News Meteorologist Alissa Carlson was about to start her weather forecast this morning when she fainted. Our team jumped in to help and comfort her while waiting for medical help to arrive."
The news outlet also thanked fans for their thoughts and prayers and shared an update about Carlson's health on Twitter. 
"Alissa is now resting and recovering. She says she's going to be okay," the tweet said.
Carlson posted similar messages of reassurance on her social media pages.
"Thanks for all the texts, messages, and calls!" she wrote on Facebook on March 18. "I'm going to be ok!"
On March 19, she continued to express her gratitude for the support she has received and shared more information about what caused her injury. On her Instagram story, she uploaded a photos of roses and a pizza box.
"Thanks for all the kind wishes as I recover from a head injury," she said. "I am out of the hospital and doing ok. Lots of sleeping and even some pizza-TY."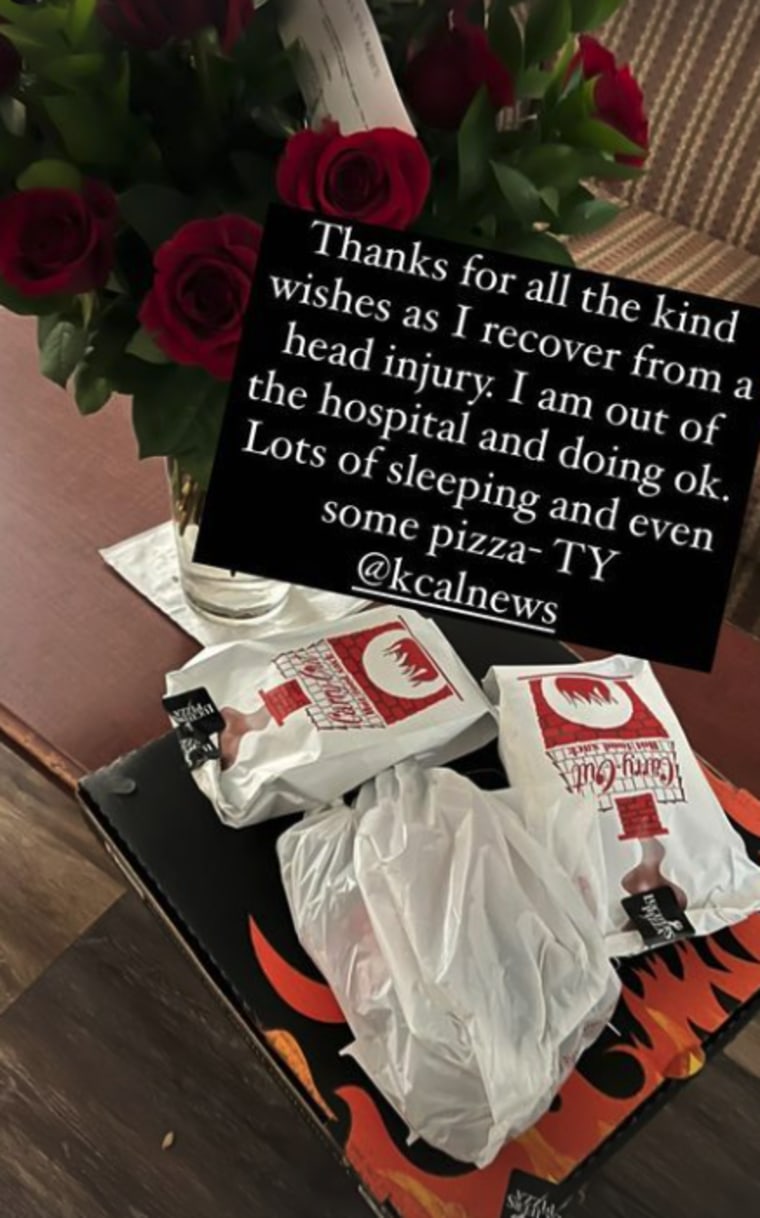 Carlson then clarified that her heart issue, which she learned about after experiencing another incident on air in 2014, did not cause her most recent health scare. 
On a second Instagram story post, she wrote, "Thankfully, it's not my heart this time," with an emoji of praying hands. "I have over a hundred text messages, and they keep coming so If I don't respond, that's why." 
In her final post, the former Mrs. California reiterated how appreciative she is for all the prayers and said she will share more details as she recovers. 
The previous incident Carlson seemed to reference in her caption occurred in 2014. The meteorologist, who at the time worked for NBC affiliate KGET in Bakersfield, California, threw up during a broadcast. 
Four years later in an interview with KGET, she opened up about the on-air moment and how it led to her learning she has a heart condition. 
She told the affiliate that she initially thought she had the flu but worried something else could be wrong. 
"I went to the doctor and they said, 'Have you ever thought about having a heart condition?' I said 'No. I am way too young for that I am very healthy,'" she said. 
The doctor told her she had a leaky heart valve that needed to be replaced eventually.
She and her husband, Neil, switched to a healthier lifestyle and welcomed their daughter, Aris, before Carlson experienced chest pains again.
"It comes back, that the valve has started to repair itself," she explained. "The stem cells from my baby had started to heal my heart."
She added, "I feel like I owe it to people and God to give back and spread this story and help people realize you may have something you don't even know you have."
Carlson became the American Heart Association's "Circle of Red" Chairman from 2017 to 2019. She now uses her social media platform to educate followers about heart disease.