Jenna Bush Hager is following in her grandfather's footsteps — well, sort of.
The TODAY with Hoda & Jenna co-host, whose grandfather President George H.W. Bush served in the Navy, boarded the Naval assault ship USS Bataan when it traveled to New York City for Fleet Week this week.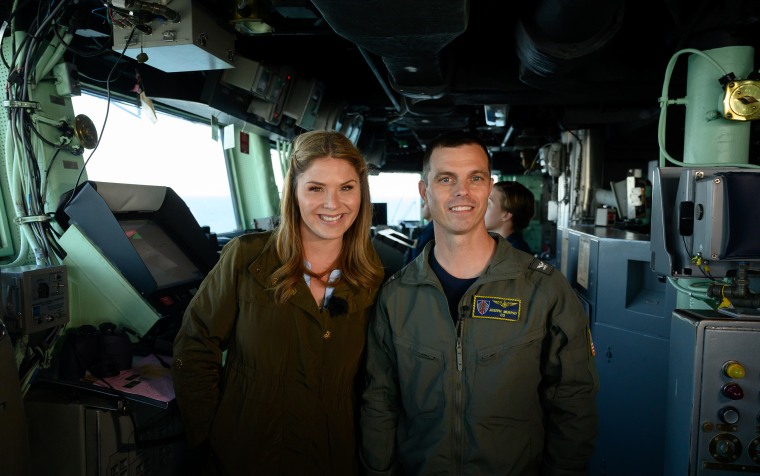 "I'm so excited to get onboard and meet the brave men and women who serve on the USS Bataan," Jenna said Tuesday on TODAY.
"The last time I was on an aircraft carrier was actually when my grandfather has an aircraft carrier named after him, the USS George H.W. Bush, and it was when she was commissioned, which was a really, really special day for my family," she added.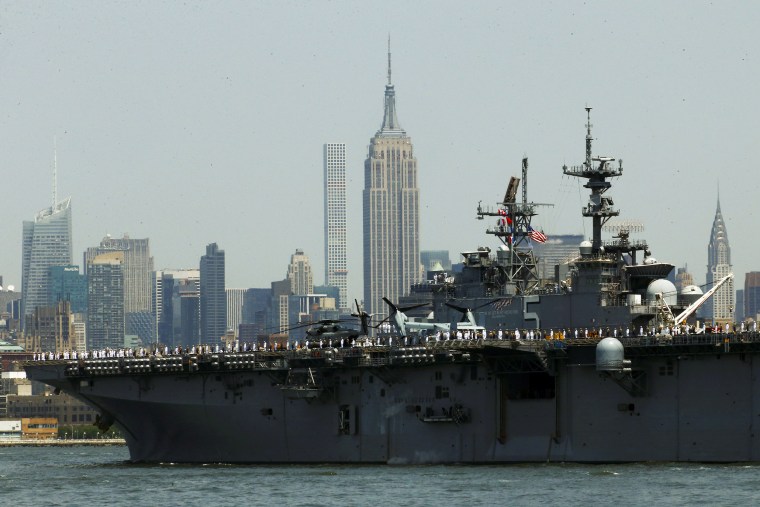 The ship departed Norfolk, Virginia, on Monday morning, heading up the East Coast. Jenna took a helicopter to board the ship off the coast of New York before it sailed to Pier 88S in Manhattan, helping mark Fleet Week's return to the city for the the first time since the pandemic started.
While on board, Jenna learned what the 1,400 sailors and Marines do on a typical day and even spent the night on the ship.
"Normally I am up around 5 (a.m.). Go eat breakfast from 5 to 6 and then I start my day with my division at 7:30 (a.m.)," Senior Chief Petty Officer Danielle Gonzalez told Jenna.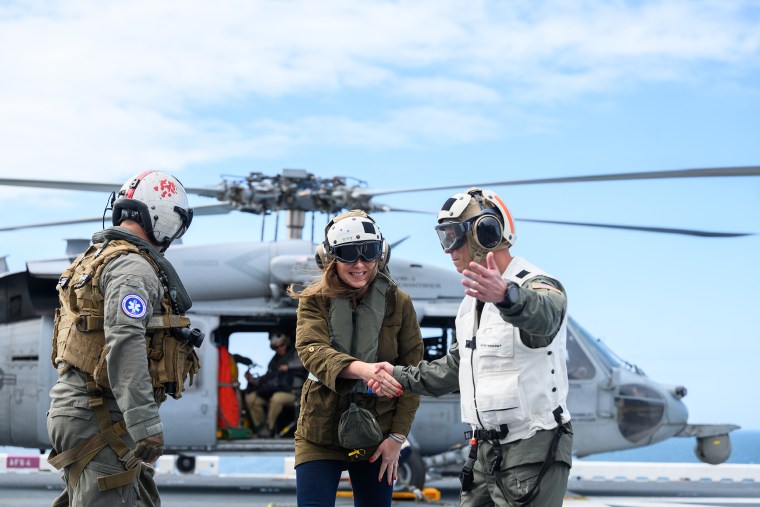 After chowing down, the crew starts cleaning duty to keep the crew healthy and the ship in good shape.
Lt. Emily Scarborough, a fire control officer and one of the many women stationed on the Bataan, was Jenna's "battle buddy" for the day and gave her a tour of the ship, including her tight living quarters.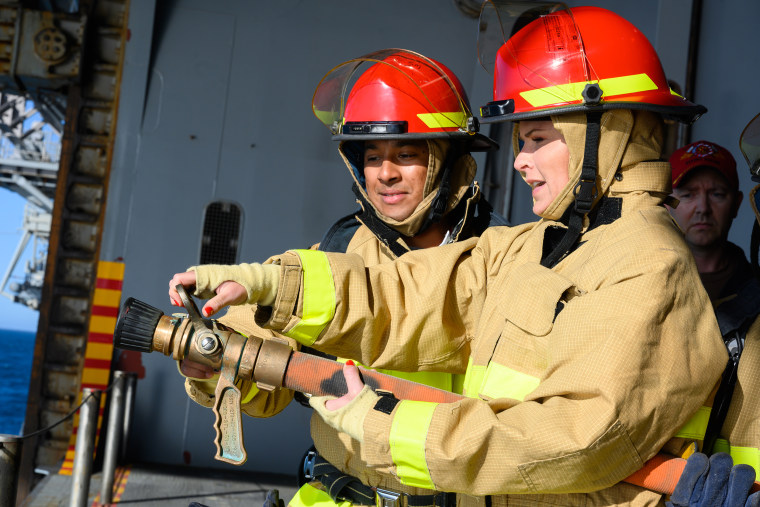 "Wow, (it'd be) hard to read (in here)," Jenna mused as she climbed into a middle bunk.
Capt. Joseph Murphy, the ship's commanding officer, gave Jenna a look at where he works (aka "the bridge") and his impressive seat.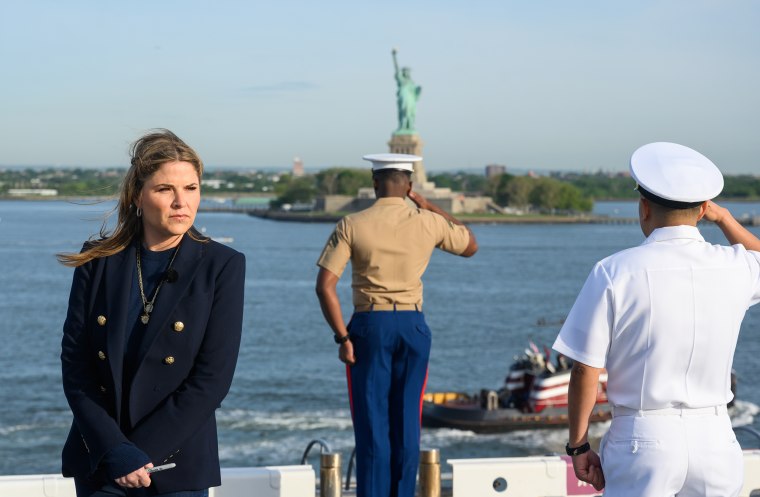 "This is, we call this the game of thrones," he said, pointing to his chair.
When Jenna asked Murphy how he feels about his job, he proudly replied, "This is absolutely the best job in the world."
Jenna rubbed elbows with other crew members at dinner in the mess hall and asked them how ship life is.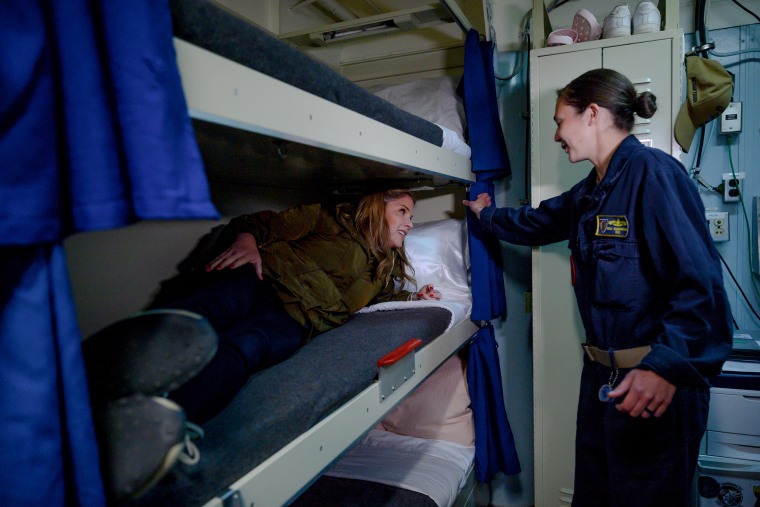 "Very fast paced. It's a constantly moving beast," one crew member replied.
Murphy couldn't help but speak highly of his amazing crew.
"They are special, they are world class. They are what makes this thing go," he said. "They never cease to amaze me."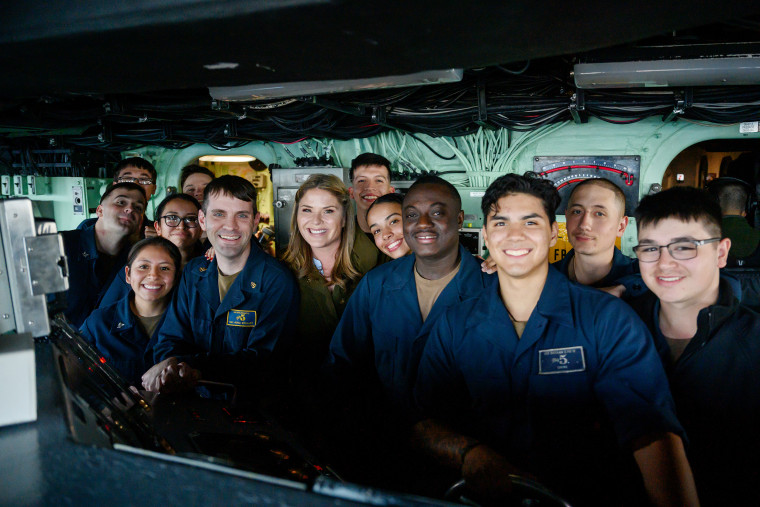 The captain shared his three words to live by with Jenna and she instantly adored it.
"Honor, courage and commitment — it is a fantastic motto and this crew epitomizes it," he said.
Also known as the Big 5, the USS Bataan has played a key role in pivotal moments in the country's history. It sailed to New York City following the Sept. 11 attacks and headed to Pakistan as part of Operation Enduring Freedom. It also helped victims of Hurricane Katrina in 2005 and those affected by the earthquake in Haiti in 2010.
While recalling her unforgettable experience at sea live on TODAY on Wednesday, Jenna spoke fondly of her experience on the ship.
"It has been an inspiring morning," she said.