A father and daughter were rescued after their jet ski sunk in a lake near Tampa, Florida on April 15.
Christopher Snow, 31, and his daughter, Alexis, 13, had gone out on Baker Creek Park for a ride at sunset, but his girlfriend grew concerned when she couldn't reach them on either of their cell phones.
The girlfriend contacted Hillsborough County Sheriff's Deputy Kevin Reich, who was on patrol. He, in turn, got help from SamanthaJo Conover, and her family's boat.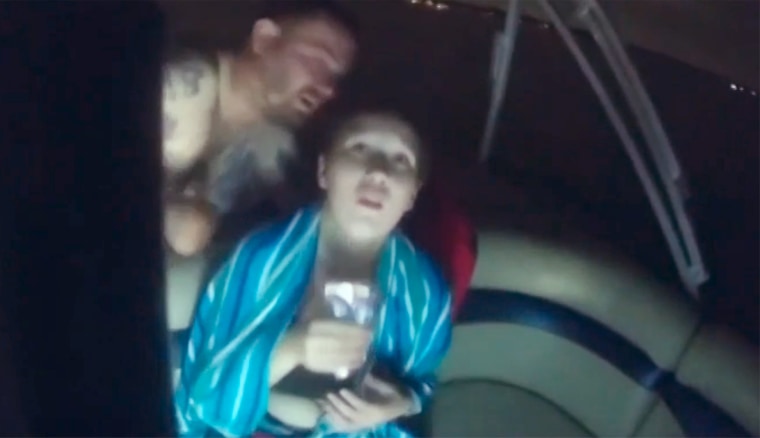 "It was nerve racking for all of us," Conover said in a segment that aired April 20 on TODAY.
A search for the two commenced and the missing pair was spotted about 40 minutes later. Conover said she will remember hearing Alexis.
"I don't think I'd ever could be able to get it out of my mind, the screams I heard from her," she said.
"The swift response of our deputy and the assistance provided by the community played a crucial role in the successful rescue of Christopher and Alexis Snow," said Hillsborough County Sheriff Chad Chronister in a press release.
Snow and his daughter were drained once they got on the boat.
"I want to thank both the boaters that helped and the Hillsborough County Sheriff's Office for being on patrol and noticing something wasn't right," Snow added in the press release. "My life jacket wasn't sized properly, so this is a good reminder to make sure yours is fitted correctly."
Chronister says the entire episode is a reminder of the importance of wearing life jackets.
"Without a doubt, if this father and his teenage daughter wouldn't have been wearing life jackets this would be a totally different outcome," he said on TODAY.
"It was amazing. Like, I cried. I held my husband, I cried. We would do it a thousand times again," Conover said.