A shooting on a South Carolina beach left at least six people injured on Friday while high school seniors were skipping school before spring break was set to start, police said.
A large crowd was gathered on the Isle of Palms beach who "apparently were part of the group from senior skip day," the island's Police Chief Kevin Cornett said at a news briefing.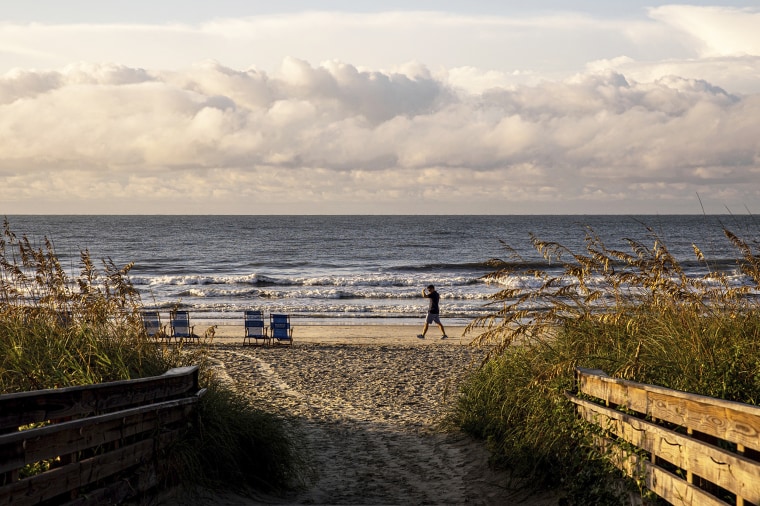 Officers were already on the beach helping break up a couple of fights when several shots were fired at around 5:20 p.m. There were hundreds of people at the beach at the time, Cornett confirmed.
"We know there was a fight that broke out and then a second fight that broke out. While officers were dealing with those two incidents, that's when the shooting started," Cornett said.
At least six individuals were shot, mostly teens around the age of 18, according to police. At least one of the individuals is an adult in their 30s or 40s who just happened to be on the beach when the incident took place.
Several individuals were arrested in connection to the shooting but police couldn't confirm if any of them are the shooter. Police did not specify how many people were arrested or their ages.
Firearms were recovered from the beach, but police couldn't say if they were the weapons used in the shooting.
The investigation into the shooting is ongoing and police are asking anyone with information on the shooting to come forward.
Police had already planned to beef up officer presence at the beach in time for the start of spring break before the shooting happened, Cornett said.
"It is heart-wrenching to hear of this senseless act of violence, especially so close to home," Sen. Tim Scott, R-SC., said in a Twitter post regarding the incident. "Thank you to the first responders and law enforcement officers for their rapid response and brave service."
This story originally appeared on NBCNews.com.