At least three people were killed and one person was injured after a house explosion in southern Indiana on Wednesday, authorities said.
Evansville Fire Chief Mike Connelly said during a press conference that a blast completely destroyed a residence in Evansville, Indiana, just before 1 p.m. and damaged 39 other nearby houses.
The search for additional victims is still ongoing, Connelly said, as firefighters couldn't get within a 100-foot radius of the explosion until Wednesday evening as the Bureau of Alcohol, Tobacco, Firearms and Explosives completed a blast analysis.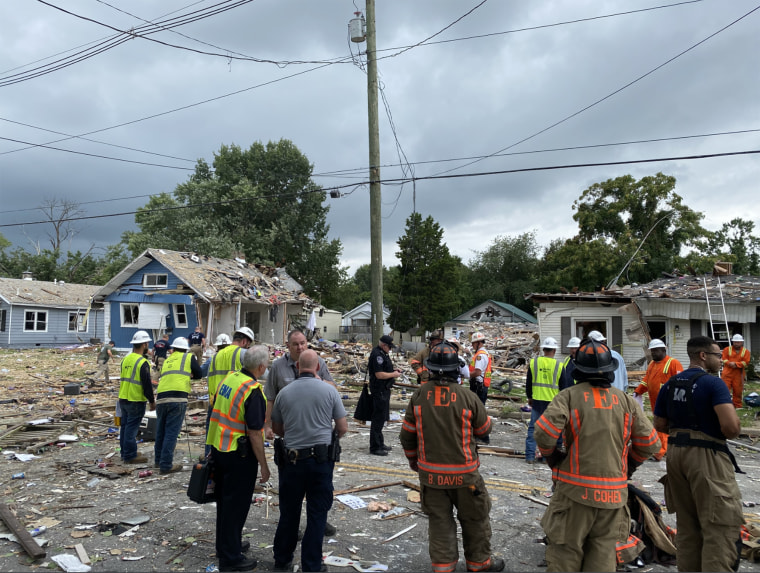 "There could be other victims," Connelly said Wednesday afternoon. "We have not yet completed our search. The buildings are not safe to enter."
Surveillance footage caught the explosion on camera, and the video appears to show debris flying feet into the air and sending pieces of rubble down the street.
"It was bad," Vincent Taylor, a witness who was working on a house nearby at the time of the blast, told NBC affiliate WEAU. "A lot of people lost everything down here. Their houses are totally gone."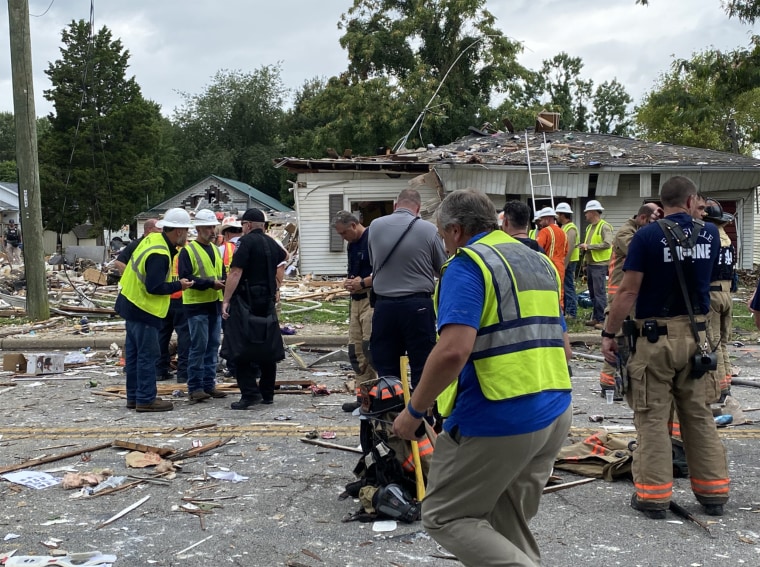 The Vanderburgh County Coroner's Office said in a statement it would not release the identities and other details of the deceased until next of kin are notified.
Connelly said utility company CenterPoint Energy arrived on the scene shortly after the explosion and determined there was no detection of natural gas. The company was working to restore service in the area Wednesday afternoon.
"CenterPoint Energy is working closely with the Evansville Fire Department, State Fire Marshal and other agencies as the investigation of this incident continues," the company said in a statement.
NBC Chicago reports Wednesday's explosion was the second house explosion in Vanderburgh County in five years. In 2017, a house explosion killed two people and injured three others in Evansville.
The cause of Wednesday's explosion is unknown, and the investigation is ongoing.