Anyone wanting to speak to the president must stop by her desk first. Leah Katz-Hernandez, 27, is the new White House receptionist.
She is also deaf.
"It's a fantastic opportunity and also to show that deaf people can do anything," she said through an interpreter, who is provided for her at work.
With a desk just steps away from the Oval Office, Katz-Hernandez is usually the first to greet anyone — from world leaders to White House staff members — who has an appointment with the president or his top-level aides. She also oversees the White House guest book and the Roosevelt Room, the West Wing meeting room, and is responsible for collecting cell phones before meetings with the president.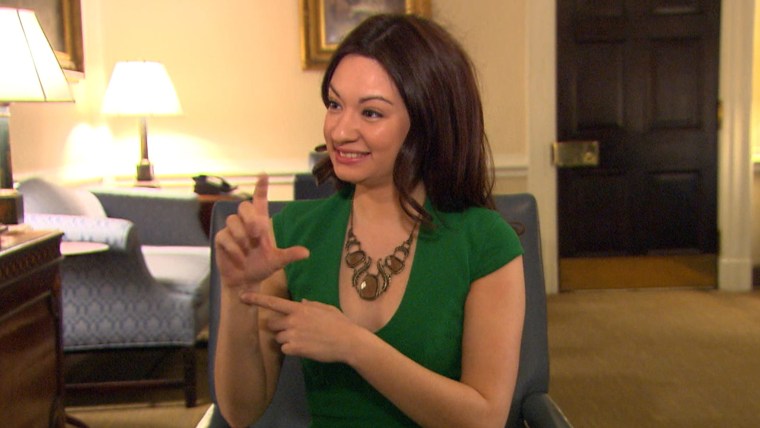 Katz-Hernandez is defined by her accomplishments, not her disability, said Josh Earnest, the White House press secretary. "She represents us very well," he told NBC's Peter Alexander.
The Connecticut native was born deaf to two deaf parents — a Jewish, social worker mother and a Mexican-American father who put himself through college and earned a PhD.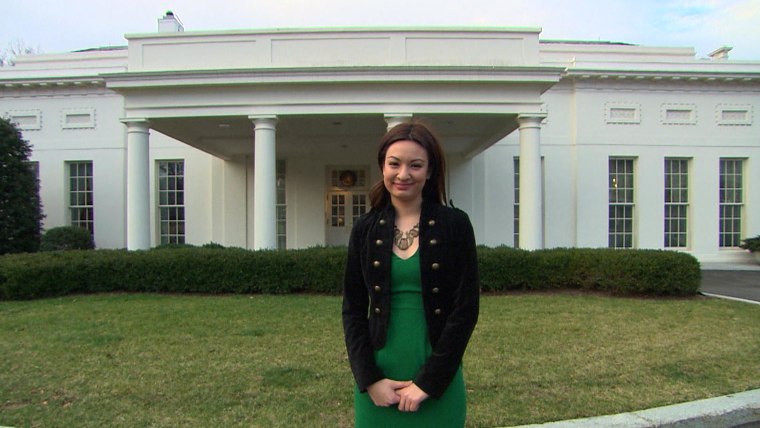 A former White House intern, Katz-Hernandez worked for President Obama's re-election campaign before being hired onto the staff of First Lady Michelle Obama, who used sign language the first time they met to introduce herself.
"It is a great responsibility to be here as a deaf person and I feel very proud of the opportunities that have been given to me," she said.
Follow TODAY.com writer Eun Kyung Kim on Twitter. NBC's Peter Alexander contributed to this report.