/ Source: TODAY contributor
A new finding that the third wife of a former Chicago-area police sergeant died from foul play has given the woman's sister hope that justice will be done. At the same time, the chilling revelation has renewed fears about what may have happened to the man's current wife, who vanished in October after telling relatives she was going to seek a divorce.
The sister of Kathleen Savio, the third wife of former Bolingbrook, Ill., police sergeant Drew Peterson, said in an interview on TODAY on Friday that the results of a second autopsy performed after Stacy Peterson disappeared back up the Savio family's long-held belief that the original finding —  that Savio drowned in a bathtub — was flawed.
"I'm sure that with the Illinois [State] Police working on this that we will see justice," Sue Doman, Savio's sister, told TODAY co-host Matt Lauer on Friday. "We're just not going to go away and they're not going away."
Savio's family has insisted all along that she was murdered in 2004 by Peterson, who remains a suspect in the disappearance of Stacy Peterson.
Stacy Peterson's family believes Peterson killed his 23-year-old wife and disposed of her body, and police have called him a suspect in the disappearance. Peterson maintains she ran away with a lover, but admits he has no concrete proof of that.
Pamela Bosco, a spokeswoman for Stacy Peterson's family, reacted to the results of the second autopsy on Savio's body somberly.
"It leaves one [with] an eerie feeling of dread," Bosco told NBC News. "We realize that Kathleen and Stacy had one common denominator, and that was Drew Peterson."
Death reclassifiedWhen Stacy Peterson went missing, police quickly reopened the Savio case, exhumed her body and performed another autopsy, the results of which were released on Thursday by Will County State's Attorney James Glasgow. The new autopsy determined that Savio's drowning death was a homicide.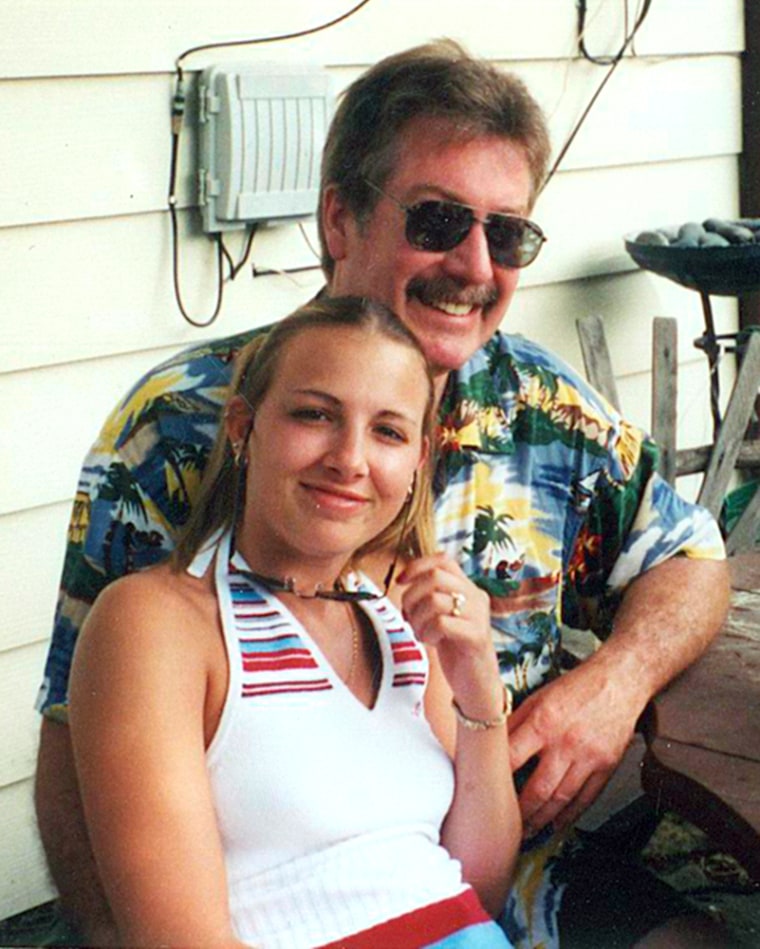 Peterson, who is raising the two sons he had with Savio as well as two he had with Stacy Peterson, has not been named as a suspect in her death. But her family has maintained all along that Savio had told them she feared that Peterson would kill her. The homicide ruling confirmed that, Doman said.
"It actually doesn't surprise us at all," she told Lauer. "It's something that we always felt ... It's also a good feeling. It's one step more for justice for us and for my sister."
When a local newspaper asked Peterson for his reaction to the homicide ruling, he said, "You're kidding me? Unbelievable. That's hard to believe."
Lauer asked Doman what she felt on hearing that statement.
"I'd like to say no comment about that, because I just have so many things to say to him," she said. "All I can just say is that he is a police officer and he knows how to word everything. He knows how to control himself."
Peterson's attorney, Joel Brodsky, dismissed the new autopsy results as being inconsistent with the autopsy conducted after Savio's death. "When you have two pathologists, both officials from the state, and they have contradictory positions, that's the very definition of reasonable doubt," he told NBC News.
Savio's family doesn't think there's any doubt about who killed Kathleen Savio. Lauer asked Doman if, despite the denials of Peterson and Brodsky, "It's hard not to think he's in some way responsible?"
"It's very hard," Doman replied. "It's very hard."
Lauer then asked what Doman would say to the 54-year-old Peterson if she could talk to him.
"I have no comment for you," she replied. "I have a lot of anger toward you for everything you put my sister through, and I hope that you are taking care of the children."