What a difference four years makes! He's quite a bit grayer and his smile, much wider.
President Obama's official portrait for his second term, posted Friday to the White House Flickr page, holds a different tone than the photo taken four years ago right after he won his first presidential election.
Obama posed for the new portrait in the Oval Office, with the American and presidential flags on either side of him. This time around, more of Obama's torso is shown, as his arms are folded across his body, but he holds a wide grin missing from his last head-and-shoulder photo.
White House photographer, Pete Souza, took the portrait on Dec. 6, 2012.
Obama's new portrait made us want to remember how other presidents transformed during their time in the White House, so we took a look back at how the last three Commanders-in-chief aged in office: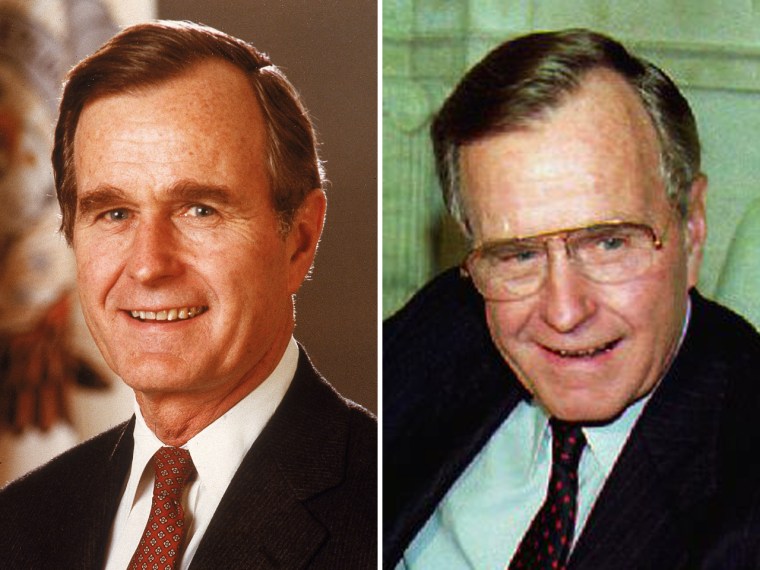 When Bill Clinton was inaugurated at age 46, he was the nation's third-youngest president: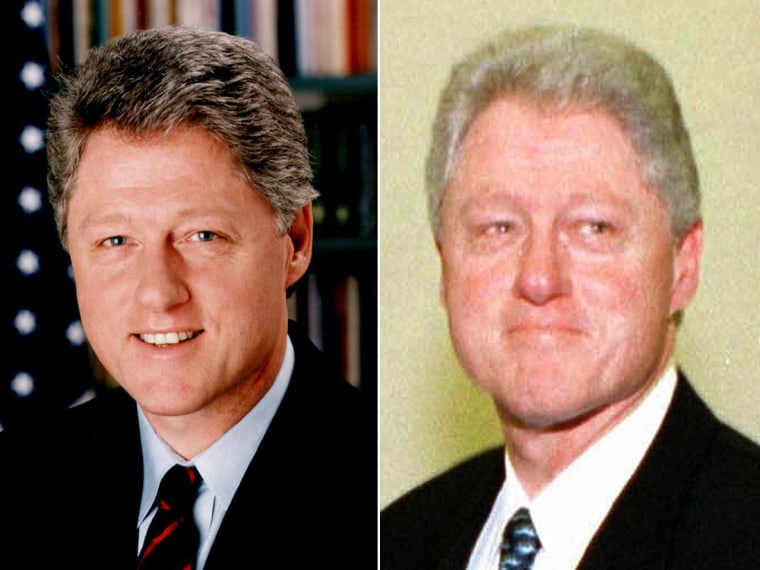 Here's George W. Bush in January of 2001 and again in January of 2009: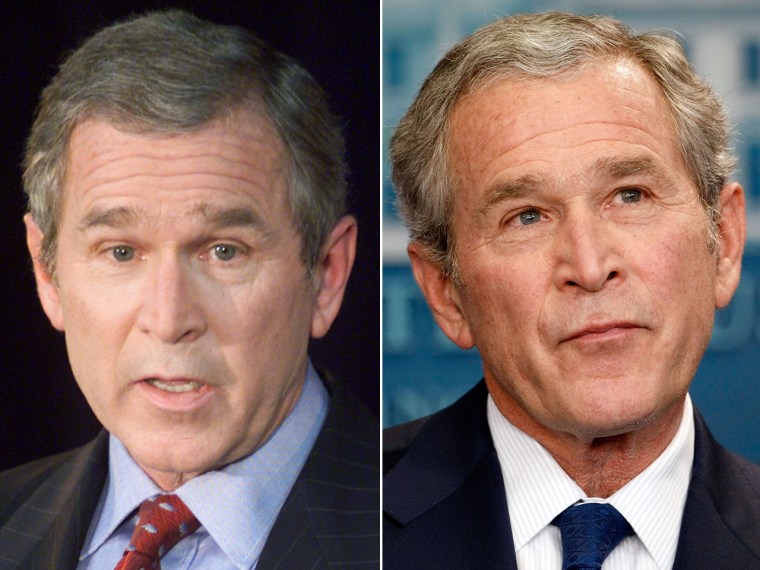 More: First lady celebrates 49th birthday with new 'do!
On 51st birthday, Barack Obama gets some R&R
First siblings: White House hasn't changed Barack and Michelle
First lady: Women will fight 'tooth and nail' to preserve rights
New book reveals how Mrs. O's garden grows
The 2012 White House holiday card stars Bo!