The chief of the South Carolina Law Enforcement Division (SLED) has added additional agents to work the case of Stephen Smith, a high school classmate of Buster Murdaugh, the son of convicted murderer Alex Murdaugh, as Smith's mysterious 2015 death receives fresh law enforcement resources in the wake of Alex Murdaugh's conviction.
SLED director of public information Renée Wunderlich provided an update on Smith's case in a March 22 press release.
"SLED Chief Mark Keel has assigned additional SLED Low Country Regional Agents to work this case in the hopes that those who may know what happened to Mr. Smith are more willing to speak freely now than they may have been in 2015 or 2021," she said.
The body of then 19-year-old Stephen Smith was found in the middle of a rural roadway on July 8, 2015 in Hampton County, South Carolina, according to an autopsy report.
Smith died of "blunt head trauma sustained in a motor vehicle crash," according to the autopsy report, but the pathologist left the cause of death as "undetermined."
However, a report from the state highway patrol's Multidisciplinary Accident Investigation Team (MAIT) noted there was "no vehicle debris, skid marks, or injuries consistent with someone being struck by a vehicle," and that Smith's shoes were loosely tied and still on his feet, raising questions about how the teenager died.
Wunderlich shared more details of the timeline of SLED's involvement in his case, including that the agency opened an investigation into his death on June 23, 2021, just days after the murders of Alex Murdaugh's wife and youngest son.
She said SLED investigators reviewed the South Carolina Highway Patrol report, and from the case notes, "it was apparent that the SCHP did not believe Mr. Smith's death was a hit and run by a motor vehicle."
"SLED's investigation into the death of Mr. Smith was never closed — it remains a homicide investigation," Wunderlich said. "Progress has been made, and SLED's investigation is active and ongoing."
SLED's update on the case comes as NBC News obtained dozens of pages of documents and recordings regarding Smith's death in a public records request.
The documents and recordings show investigators challenging the determination that Smith died in a hit-and-run.
"There's no mark from a vehicle, no skid marks in the roadway, nothing in the grass," one investigator said in an audio recording.
The Murdaugh family name came up at least four times from various sources and tips throughout the 110-page MAIT report. The Murdaughs were also mentioned in several interviews conducted by law enforcement from 2015 while Smith's death was being investigated.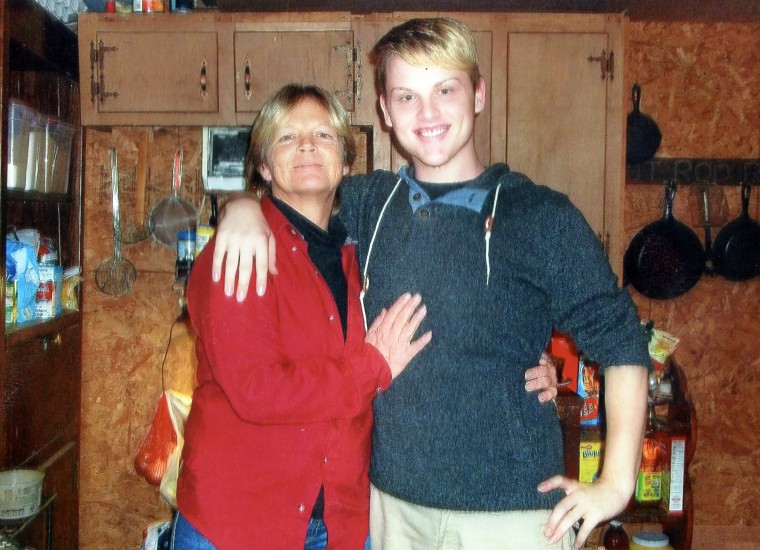 Buster Murdaugh made his first public statement regarding Smith's case on March 20, denying the "vicious rumors" that he had any involvement in Smith's death.
"These baseless rumors of my involvement with Stephen and his death are false," he said. "I unequivocally deny any involvement in his death, and my heart goes out to the Smith family."
It is unclear if investigators ever spoke with Buster Murdaugh regarding Smith's case. None of the members of the Murdaugh family have been charged in the case, nor is there any known evidence linking them to it.
Sandy Smith has maintained her belief that her son was murdered and that his body was staged to look like a hit-and-run, though she doesn't know who is responsible for her son's death.
She raised more than $90,000 in an online crowdfunding effort, which she says she plans to use to petition the court to exhume her son's body so an independent autopsy can be performed.
She also told NBC News she will be getting help with her son's exhumation from attorney Eric Bland, who is also representing the family of Gloria Satterfield, the Murdaugh's family housekeeper who died in 2018.
Bland said during a press conference on March 20 his firm will not be charging legal fees to help with Smith's case, and that he and others working on the case plan to "start over" in their approach to the investigation.
"We think that there was other reasons and other causes that caused this death," Bland said. "Our job is not to find out who did it, that's not what we do, we're not law enforcement, we're not doing a criminal case — we're helping an investigation, and what we're really trying to do is give a mother answers." 
Bland added he believes the Murdaugh name was powerful enough to discourage potential witnesses from coming forward before Alex Murdaugh's double murder conviction, and that he hopes people are willing to speak freely with investigators now.
"There won't be the repercussions from this Murdaugh stranglehold that we know existed, that I don't believe exists anymore," he said.