What started as a normal segment for NBC News investigative and consumer correspondent Vicky Nguyen evolved into a morning at work she would never forget.
Nguyen's segment Wednesday on TODAY focused on what people need to know before booking a vacation during the coronavirus pandemic, and while she reported out the piece like any other, her mind was elsewhere.
Tuesday night, eight people lost their lives in shootings at three spas in the Atlanta area — six of the victims were Asian women. The attacks are just the latest example of violence against Asian Americans.
A day unlike any other in Studio 1A
Nguyen told TODAY in an interview that she hadn't slept well the night before and didn't feel like herself. It wasn't until she arrived in Studio 1A that the emotional impact of the shootings started "to come to the surface."
"It was when the floor director said, 'Hey, how are you?' Normal question," she said, adding she didn't even speak and instead offered the "so-so gesture" with her hand in response.
"That's when these emotions started coming to the surface that I didn't realize were right there," she continued. "I just had to keep looking up and blinking back tears, and I have to say it was overwhelming, it was unexpected, and I've never felt that way right before a live shot."
Hoda Kotb took special notice of her off mood.
"She said, 'Hey Vic, how are ya?' And I kind of just shook my head at her and turned around, and I think that's when she realized things weren't OK. And she sort of protected me. I think she said something to the other anchors. ... She kind of just let them know something wasn't right."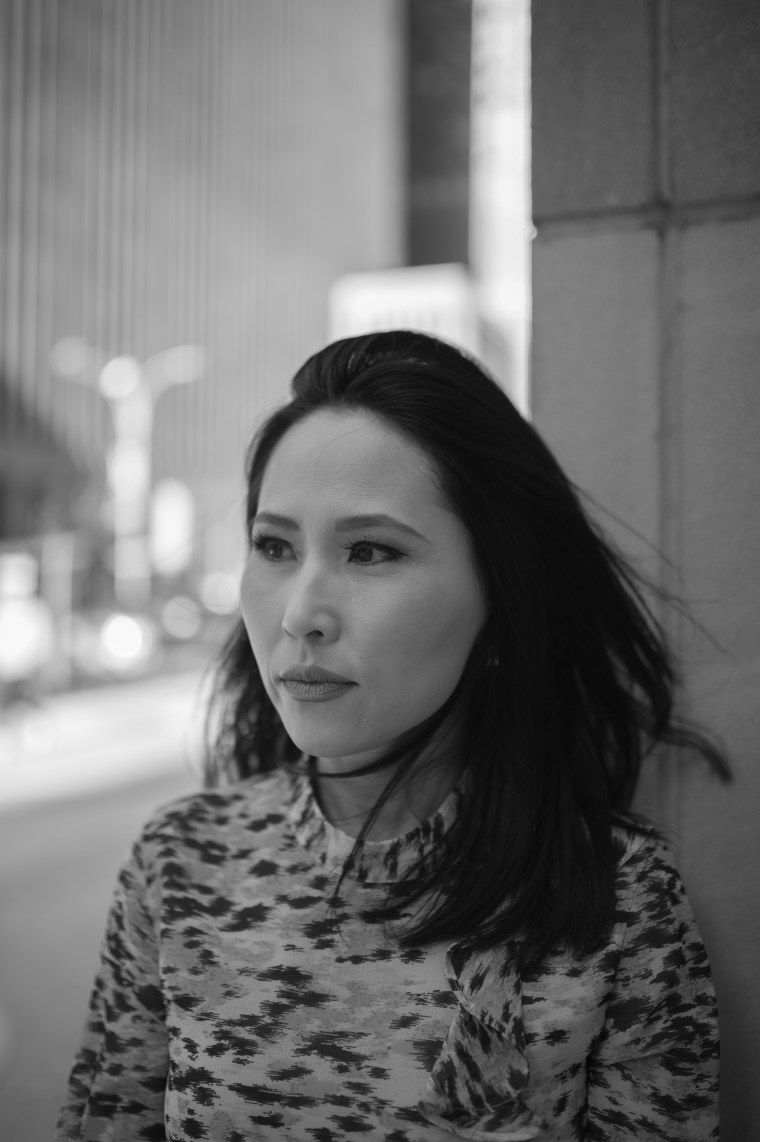 Nguyen added she learned something about herself in the process: "I realized that I don't do well when people ask me how I'm doing."
She also said Hoda sent her a text message that day that said "I love you - Hoda xx" and explained that other members of the TODAY and NBC teams sent her similar messages of support.
Explaining the news to her kids
Like millions of other Asian American parents, Nguyen has had to think about having conversations with her children about anti-Asian hate crimes and violence. She has three kids, ages 11, 9 and 4, and said her 11-year-old received an email from school that emphasized a zero-tolerance policy for hate and offered support for the community.
"Why do they hate us? Why do they hate Asians?"
"I just said to her that is fantastic. I'm so glad the principal sent that message out, and then I just said to her, 'Are you OK?' And she said, 'Yeah!' And then she skipped away. And so, I feel like because they're aware of what's going on, but it doesn't seem to be affecting them on any sort of deep level where they're asking any sort of questions yet."
Nguyen said one of her friends had a different experience with her 9-year-old child, who asked: "Why do they hate us? Why do they hate Asians?"
Nguyen said she talked about the topic with an expert, who said it's about being age-appropriate with the child and asking open-ended questions so a parent can get a sense of how the kid feels.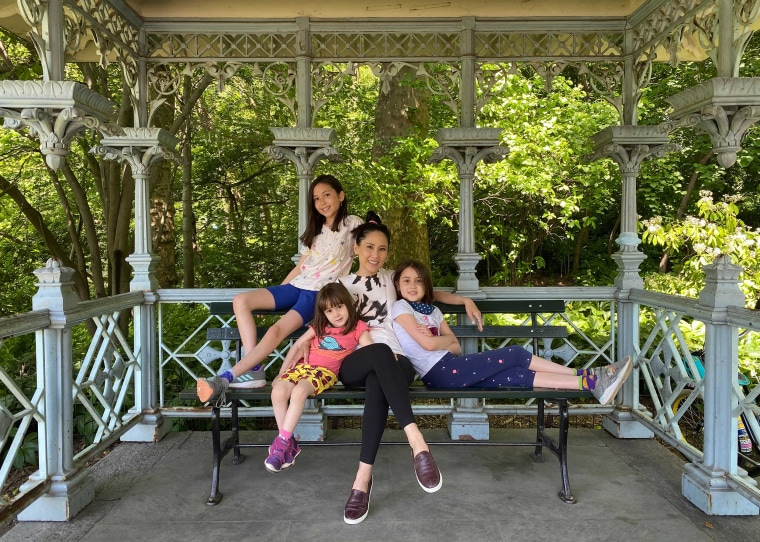 What to say to Asian Americans in this moment
While there's a lot of professional advice circulating about the appropriate things to say to Asian Americans during this time of increased violence, Nguyen offered her own thoughts on what people can do and say to show their allegiance to friends and loved ones.
She said reading and "being aware of what's going on in this current climate" is a good place to start. Other tips she shared include:
Offering support from a place of compassion and understanding.
Looking up an organization like Stop AAPI Hate or the Asian Pacific Fund.
Using your voice on social media.
Starting conversations with friends and family members.
"I think more and more, Asian Americans are feeling like finally, it's not just us having this insular conversation," Nguyen said. "So if you want to be an ally, broaden that."
She also mentioned public figures outside of the Asian American community, like LeBron James, who have used their platforms to condemn the violence, and she said she's "so proud" of influential Asian Americans like Olivia Munn, Daniel Dae Kim and Jeremy Lin who have amplified the need for support from allies.
Covering anti-Asian bias in the age of social media
Nguyen said being able to report so closely on the violence affecting the Asian American community is "such a privilege and a responsibility and a duty."
"I'm grateful that I have the chance to do it," she said. "I feel the pressure of doing it well and doing it correctly and accurately because there are enough people who doubt what's happening. There are enough people who question the motives of people who report being the targets of hate that I don't want to give those people any ammo."
When it comes to trolls and bullies on social media, Nguyen said she "skims right past them."
"Honestly, I'd say there's like 90% love out there and 10% trolls — for me on this topic."
She added she tries to see other perspectives and arguments, but if the message is "pure hate," she moves on.
"I do try to look at the stories from every possible perspective so that when I'm reporting, I can address the 'what about this' and the 'what about that.'"
Coming to America
Like so many Americans, Nguyen is a refugee who came to the United States, and she arrived in the country when she was 2 years old.
"Many of us were not born in the United States so we don't take our freedoms for granted," she said. "I'm so patriotic for the United States. I love this country because I visited Vietnam, which is a communist country, when I was like 11; it was my first time back visiting relatives.
"Just seeing what my life might've been like if my parents hadn't escaped the country ... We were refugees on like our refugee camp in Malaysia for a year and a half before we were sponsored to the United States. So, I appreciate every opportunity I've gotten in this country."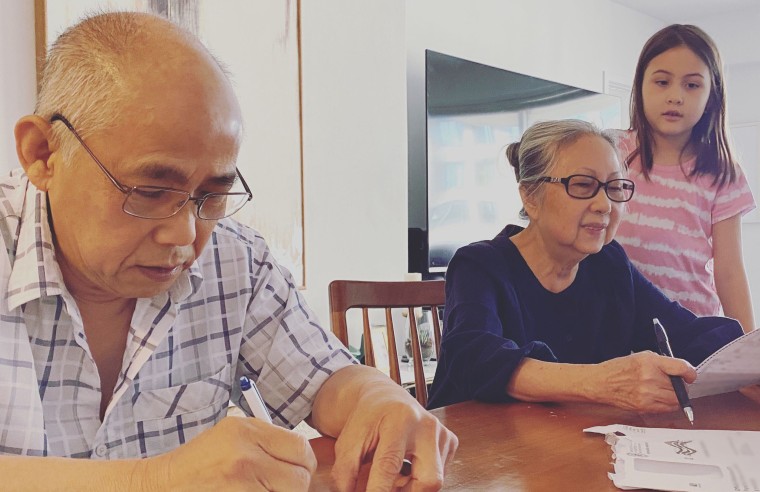 Nguyen emphasized that Asian Americans all have different experiences.
"If you've been here for generations and generations, you feel super American, and so for someone to tell you to go back to your country, you're like, 'My grandma and grandpa were born here. My parents were born here. This is my country.' For me, it's different because I know that there was a country that I did come from, and I'm very grateful to be a citizen of this one."
Growing up, Nguyen said like so many other Asian Americans, she experienced "the typical bullying and racism" that was "part of childhood taunting and that kind of thing."
However, a new fear she's experiencing — not only herself but on behalf of her parents — is the ability to safely walk around outside.
"So now every time they go out, I remind them to be careful, to be aware of their surroundings, to move away from people, to keep their distance — not just because of the pandemic, but because of the attacks that are happening against vulnerable people like elders and women. And that's a conversation we never had before."
Just last month, an older woman in New York City was shoved to the ground, and in Chinatown in Oakland, California, a 91-year-old man was similarly pushed down.
Despite it all, Nguyen has been "so touched by" notes from TODAY viewers.
"They took the time to go and search me and find my email and take the time to write like, 'We love you.' 'We stand by you.' These are strangers with, I'm sure, many other things going on in their lives," she said.
"I just was so moved by that."