Congratulations to NBC correspondent Andrea Canning and her husband, who have welcomed a fifth daughter to the family!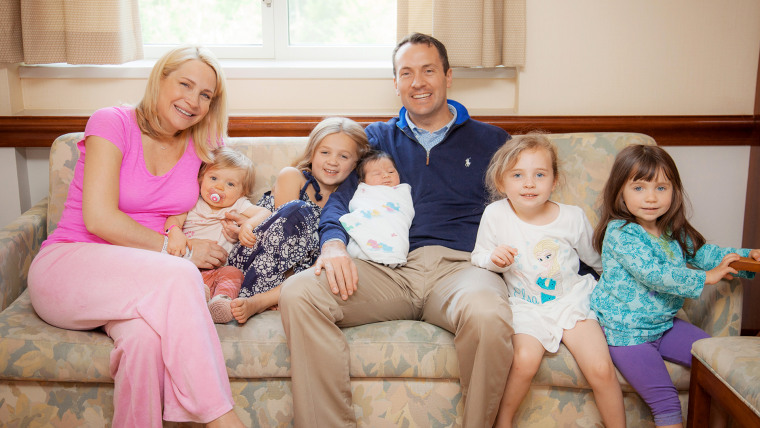 The newest girl, Elle Corbin Bancroft, was born May 27, weighing a healthy 8 pounds and 5 ounces.
"Everyone's doing great. We're just very excited," Canning said. "The girls are old enough now where they really know what's going on, so it's a little different this time around."
Canning and her husband, USMC Major Tony Bancroft, now have five girls ranging from newborn to age 6.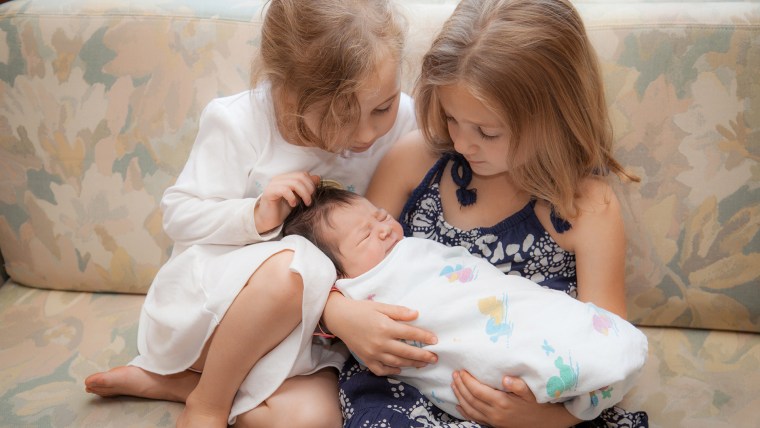 "I think when you have fewer kids, you notice the difference more. The more you have, the less you notice a big change in family dynamics," she said.
Within days after giving birth, Canning was already back into her regular schedule at home, helping her daughters get ready for school.
"With this many kids, you have to just bounce back," she said. "As long as everybody's healthy, mom's healthy, baby's healthy, you just got to get back into the swing of things."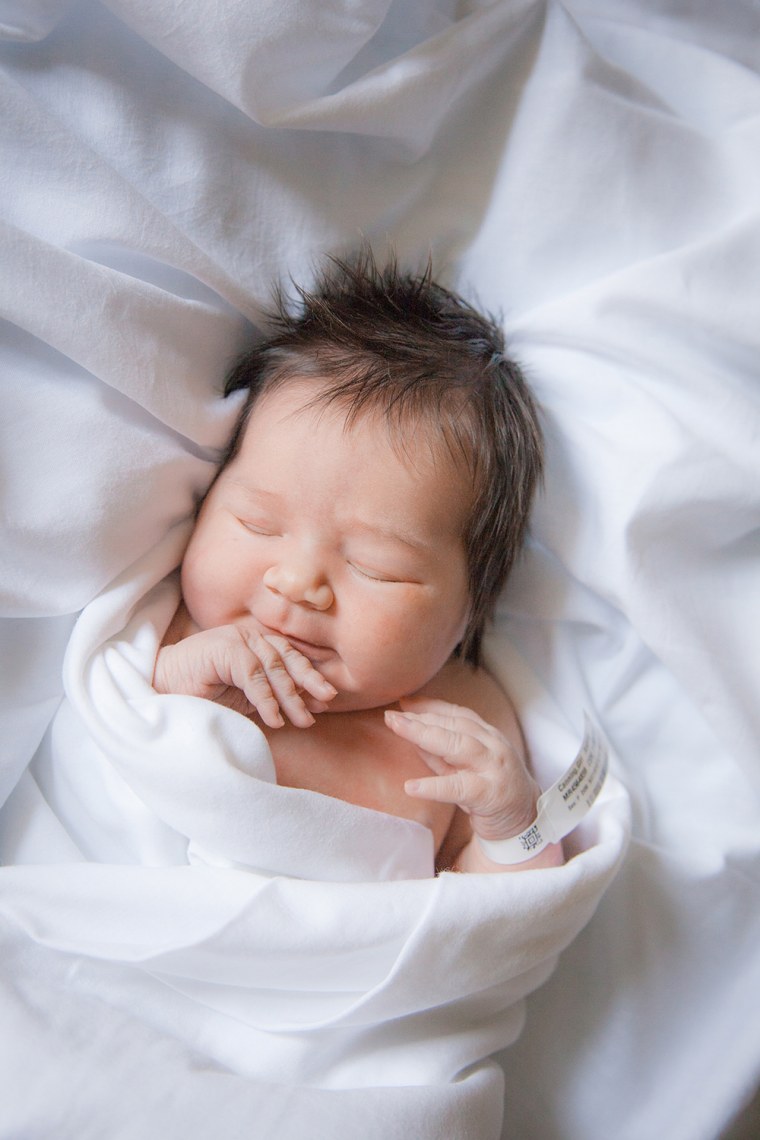 Earlier this year, Canning told TODAY.com the pregnancy was a "little unexpected" but she considered the addition "a bonus baby" for the family.
She also said it would be her last. "We're done!"