The photo declared the winner of this year's National Geographic Photography Contest sums up 2014 in one image, which, of course, can be viewed on your phone.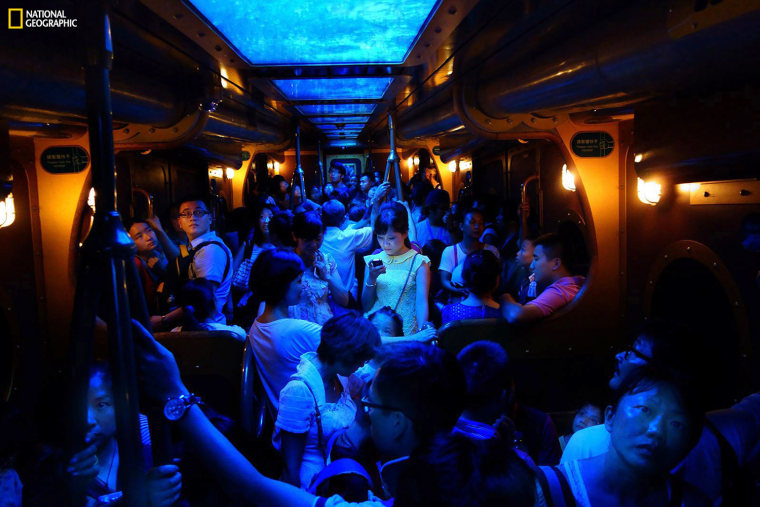 Hong Kong photographer Brian Yen captured the image he called "A Node Glows in the Dark" when the lights dimmed during a train ride at Hong Kong's Ocean Park. 
"I feel a certain contradiction when I look at the picture,'' Yen told National Geographic. "On the one hand, I feel the liberating gift of technology. On the other hand, I feel people don't even try to be neighborly anymore, because they don't have to. The picture is also a reflective one. I also feel a bit guilty, more and more, that I'm just like that lady in the middle of the train, lost in her own world."