The mere act of watching Olympic figure skating puts most people on the edge of their seats, waiting with bated breath as athletes attempt mind-boggling jumps and spins. Imagine the pressure of actually competing in such an event.
U.S. Olympic figure skater Nathan Chen knows the feeling all too well. In a Facebook post on Tuesday, Chen commented on his Olympic journey, calling it "the biggest emotional roller coaster" of his life.
The 18-year-old, who initially was favored for the gold medal, struggled in the men's short program, missing several moves and even falling.
"I began this competition with the two worst short programs of my competitive career. I couldn't believe what happened, and my confidence completely dissipated," he wrote.
Just days later, though, he performed a historic free skate routine in which he cleanly landed an incredible five quadruple jumps, the most in Olympic history.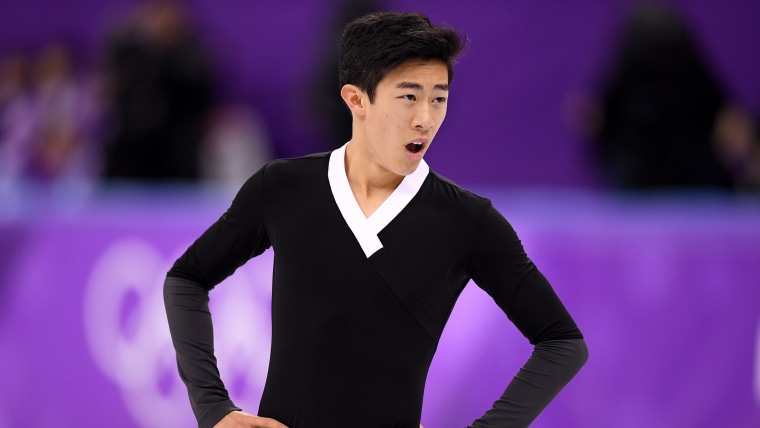 "If not for the hundreds of messages of support from all of you," he wrote, "I never would've been able to bounce back and lay down the long I did here. Truly thank you all so much for the support and love."
He added the hashtag #WeGetUp to his post, referencing a campaign by U.S. Figure Skating that in part encourages people to get back up after they fall (literally and figuratively).
Though Chen didn't medal, he came in fifth place overall, while Team USA captured bronze in the team event.
Chen posted a shoutout to his fellow Team USA members, including siblings Maia and Alex Shibutani as well as the outspoken Adam Rippon.
We're proud of Chen and every other figure skater on Team USA!