The woman believed to have inspired the iconic image of the World War II factory worker, "Rosie the Riveter," has died at the age of 96.
Naomi Parker Fraley passed away Saturday in Longview, Washington. She was a 20-year-old employee working with her sister at the Naval Air Station in Alameda, California, when an Acme photographer snapped her photograph in 1942.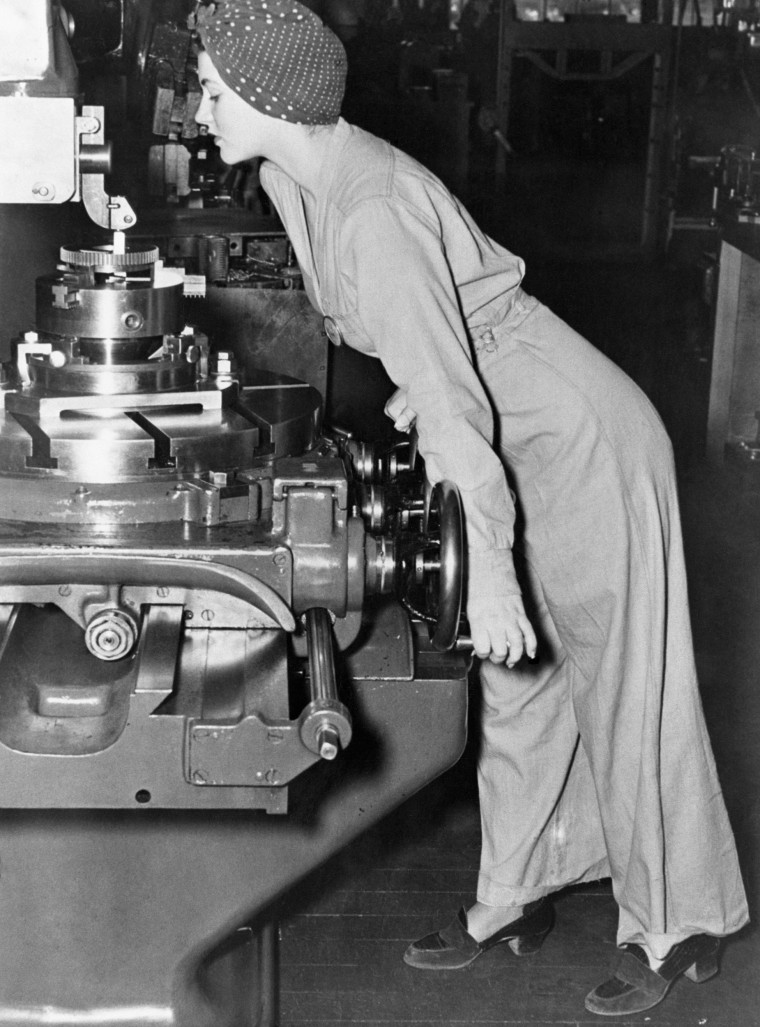 Fraley, whose duties at the time included drilling, patching airplane wings and operating rivet machines, was captured peering over a lathe machine, her hair pulled back in a polka-dot bandana.
The photo was widely featured in newspapers and magazines across the country and ultimately caught the eye of J. Howard Miller, the artist who created the 1943 Rosie the Riveter poster.
For years, the identity of the person who inspired the poster was in question after another woman saw the photograph of Fraley — and claimed it looked like a younger version of herself.
But a Seton Hall University professor interested in tracking down the real-life Rosie eventually hunted down a copy of the photograph that inspired the image, according to The New York Times. The picture carried the photographer's original caption, which identified "pretty Naomi Parker," and the Alameda location.
Fraley's family confirmed her death over the weekend on a GoFundMe site they created a year ago to help pay for her care at an assisted living home.