At least three people were killed at Michigan State University after shootings at two locations on the East Lansing campus Monday night, Feb. 13, university police said.
MSU shooting: What we know
Three people are dead, and five others have been wounded after gunfire at Michigan State University.
The shooting was reported around 8:18 p.m. Monday. Police found victims at Berkey Hall, an academic building, and there was a second shooting scene at the student union.
Police believe there is a single shooter and are looking for him. People at MSU were told to shelter in place.
Students were urged to "secure in place" as officials searched for a shooter who remained at large hours after gunfire was first reported at 8:18 p.m.
In addition to the three fatalities, five people were transported to E.W. Sparrow Hospital in Lansing, and some of the injuries were life-threatening, Interim Deputy Chief Chris Rozman said late Monday.
A single shooter is thought to be responsible for the violence at two campus locations. The man, who police say is on foot, remained at large three hours after the gunfire at Berkey Hall, Rozman said.
He was described as Black, shorter than average, wearing red shoes, a jean jacket, and a navy baseball cap with a lighter brim, according to campus police.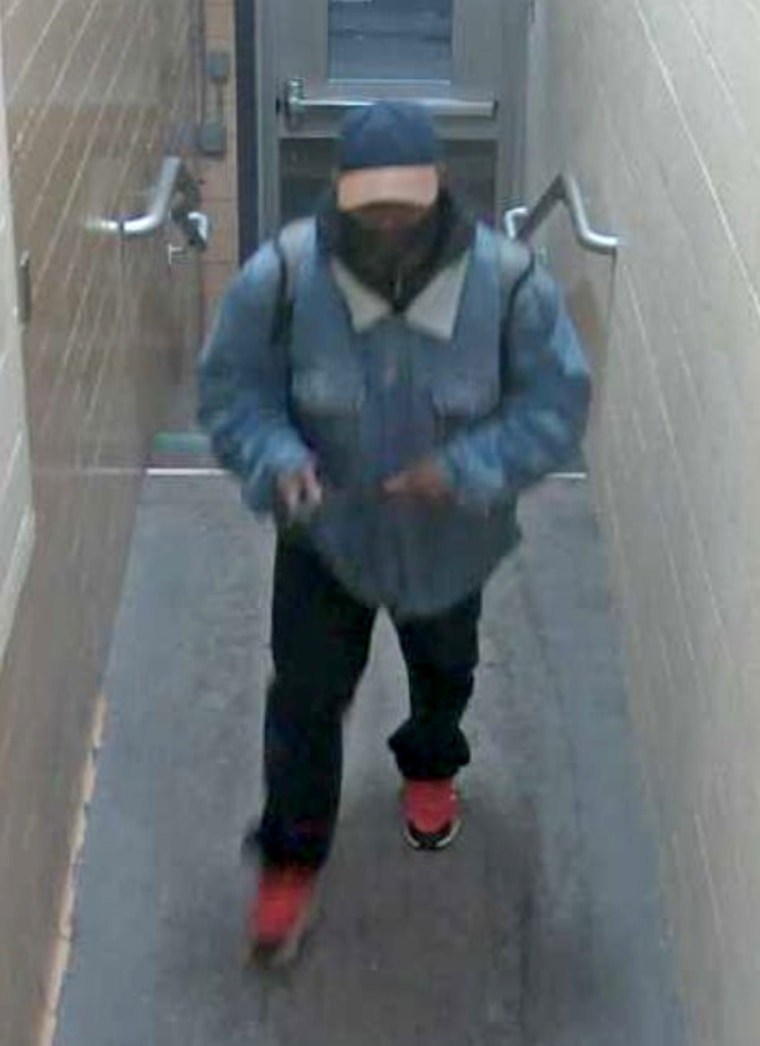 Soon after police responded to Berkey Hall, an academic building on the northern part of campus, officials received reports of gunfire at nearby MSU Union, where they discovered were additional victims.
We are "doing everything we can," to ensure the safety of our campus and all of our students, Rozman said late Monday as he urged all students and community members to stay away from campus to allow authorities to continue to search for the shooter.
Officials reported that several campus buildings had been cleared and secured by 10:15 p.m.
Students on campus reported on social media that they were hiding or barricaded as officers fanned out.
Three freshmen women were in a dining hall when a relative called one of them to tell them there was a shooter, the women told NBC affiliate WILX of Lansing.
They were told to stay calm, but eventually blocked the doors, they said. Eventually, a large group left, quickly and in a rush.
Three students were seen hugging and emotional outside. "Everyone was screaming everyone's names, it was really loud, really hectic, and I couldn't find her," one of them told the station.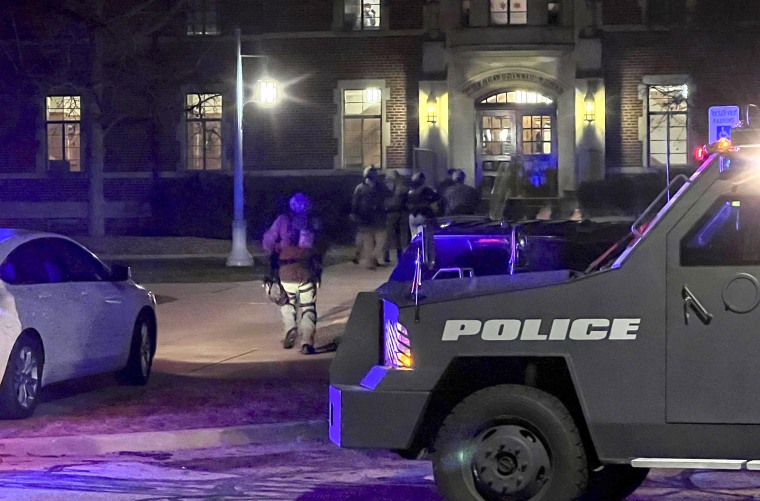 Late Monday, MSU canceled all campus activities, including athletics and classes, for two days. Students and staff were urged to stay away from campus Tuesday, Feb. 14.
Michigan State University has a student population of around 50,000, on a campus in East Lansing that spans 5,200 acres, according to its website.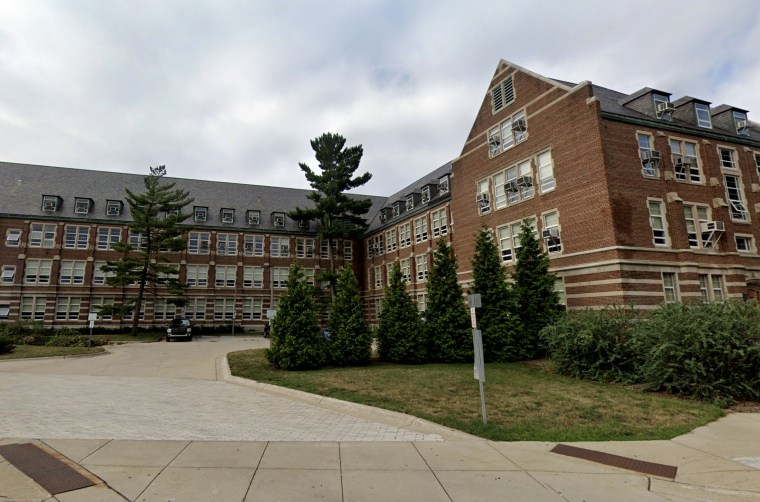 Bernice Rizera, whose daughter attends Michigan State University, drove from Grand Rapids, around 60 miles away, after she heard of the shooting.
"I was just like in a panic. I was driving 100 miles per hour here," Rizera told WILX. "I just want to get my baby home. That's it, I just want my baby home."
The FBI, the Bureau of Alcohol, Tobacco, Firearms and Explosives, and Michigan State Police said they were sending personnel to MSU to help campus investigators.
Michigan Gov. Gretchen Whitmer said she was being updated about the situation.
"I've been briefed on the shooting at Michigan State University," she tweeted. "The Michigan State Police along with @msupolice, local law enforcement and first responders are on the ground. Let's wrap our arms around the Spartan community tonight." 
This is a developing story. Please check back for updates.
This story first appeared on NBCNews.com.