Muhammad Ali often spoke with his wife Lonnie in his later years about making his death a teachable moment that will inspire others to get involved with public service.
That's why Lonnie is calling on members of the public to take part in Ali 75, a campaign of public service in honor of the boxing legend, who died at 74 years old on June 3 from complications due to Parkinson's disease.
"Muhammad had this saying, 'Service to others is the rent we pay for our room here on Earth,' and he lived that every day of his life," Lonnie Ali told Matt Lauer on TODAY Tuesday in her first interview since her husband's death. "That's the actual path he pursued."
The initiative asks people to volunteer for a total of 75 hours throughout the year starting on Jan. 17, 2017, which would've been Ali's 75th birthday.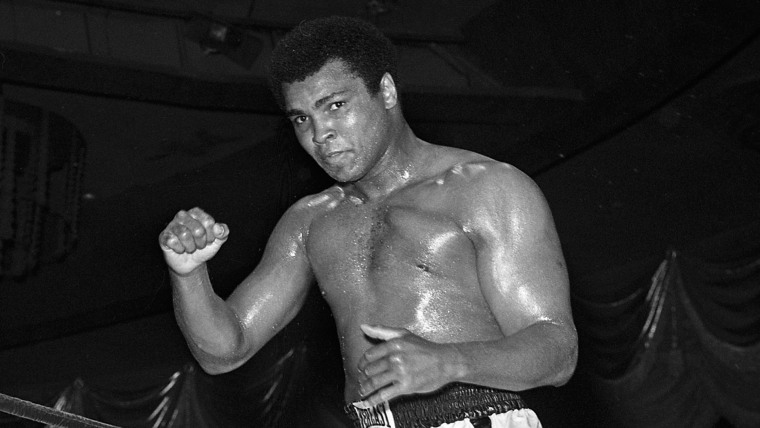 The goal is to have people emulate Ali, who was a humanitarian dedicated to service in addition to being a three-time heavyweight champion in the ring.
"There is Ali in all of us,'' Lonnie said. "When I say 'Ali in all of us,' it's the humanity in all of us because that's what Muhammad always touched in people was their humanity. Regardless, he could always see it."
Ali's death was mourned across the world, including a public memorial in his hometown of Louisville that attracted thousands.
"I really thought maybe it would be like a thousand people,'' she said. "There was no way I was prepared for the outpouring we had. I was stunned at how many people were out in the city of Louisville coming from all over the world to be a part of this."
Lonnie's appearance on TODAY Tuesday kicked off a series of events around Ali 75, including one in Ali's hometown of Louisville.
"Muhammad was a man of eternal optimism,'' she said. "He always believed in the power of humanity."
The Ali 75 campaign revolves around six core principles that he espoused — confidence, conviction, dedication, giving, respect and spirituality.
"It's as simple as taking your neighbor to the grocery who can't drive or who's infirm, or joining a 5K run,'' Lonnie said. "It can be anything you want to do."
RELATED: Muhammad Ali's son says his dad 'never showed weakness'
Lonnie, who became Ali's fourth wife in 1986, knew him from when she was six years old and managed his business affairs and healthcare after their marriage. In addition to her husband's wishes in his later years, the idea for Ali 75 came to her while preparing for the Points of Light Conference on Volunteering and Service in Detroit in June, which was billed as the world's largest gathering of volunteer, national service and civic leaders.
That dedication to service is a part of Ali's legacy that Lonnie looks to emphasize.
"That was who he was,'' she said. "Muhammad always lived his life with purpose to the end."
Follow TODAY.com writer Scott Stump on Twitter.