Here's a Twitter hashtag we loved recently: #FictionalDeathsIWillNeverGet Over. Because really, who hasn't felt keen mourning for a person or animal who only lived onscreen? The classic ones are famous -- Bambi's mom, Old Yeller, the horse Artax from "Neverending Story." And this year, "Downton Abbey" has given us two unbelievable deaths -- new mom Lady Sybil and new dad Matthew Crawley. We wept our eyes out and couldn't believe they wouldn't return.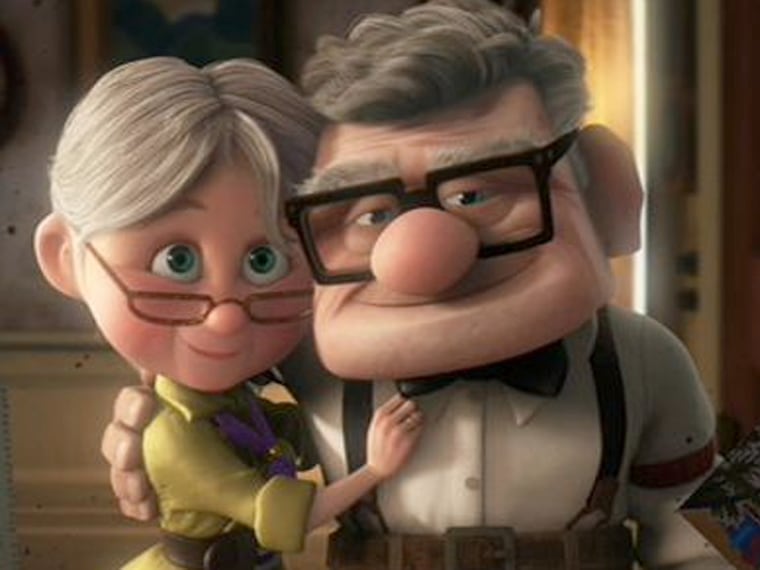 Here's a look at a few of the deaths that still hurt. And thanks, Twitter, for the idea!
Mufasa, 'Lion King'
No no no NO. The King of the Jungle does NOT die. Especially not at the hands (paws?) of his evil brother Scar, and blamed on his poor innocent cub, Simba. Even after Simba sees his dad's spirit watching over him as he takes over leadership of the pride, it's still not the same. Thanks a lot, "Lion King," for reminding us that the law of the jungle is a one unjust and messed-up law indeed.    --Gael Fashingbauer Cooper
Ellie, 'Up'
There are no words spoken in the five-minute montage showing Ellie and Carl's courtship and marriage in Pixar's "Up." Only delicate music plays as we watch Ellie and Carl dream of children (not to be) and South American adventures, all while saving their pennies and repeatedly needing to spend them on such mundane life events as flat tires and broken legs. But we're still not ready for Ellie to suddenly slow down and then die in a hospital bed, leaving Carl to tackle that South American dream on her own.  Name your favorite romance, be it "Gone With the Wind," "Romeo and "Juliet," "The Notebook" or what have you, we'll put Ellie and Carl's sweet love and sad loss up against it any day of the week.    --G.F.C.
Melanie, 'Jackie Brown,' and Neil, 'Heat'
It's not hard to get attached to little bit characters in a Quentin Tarantino movie. The dialogue is always so great that even the smallest parts prove noteworthy. Bridget Fonda, as the stoner surfer girl Melanie in 1997's "Jackie Brown," had that impact. Her quick attraction to and then death at the hands of Robert De Niro's dirtbag thief Louis was a total shocker. I still remember jumping in my seat when he suddenly put two bullets in her for mocking him in the mall parking lot after he couldn't remember where he parked his van. Maybe I deserved it, because De Niro had my sympathy when he was on the receiving end of those bullets at the end of 1995's "Heat." The Michael Mann film had me rooting from start to finish for De Niro, as the ultra-violent but charming bank robber Neil, to outwit and outrun Al Pacino's cop Vincent. The only saving grace was that Vincent didn't really want Neil to have to die either. – Kurt Schlosser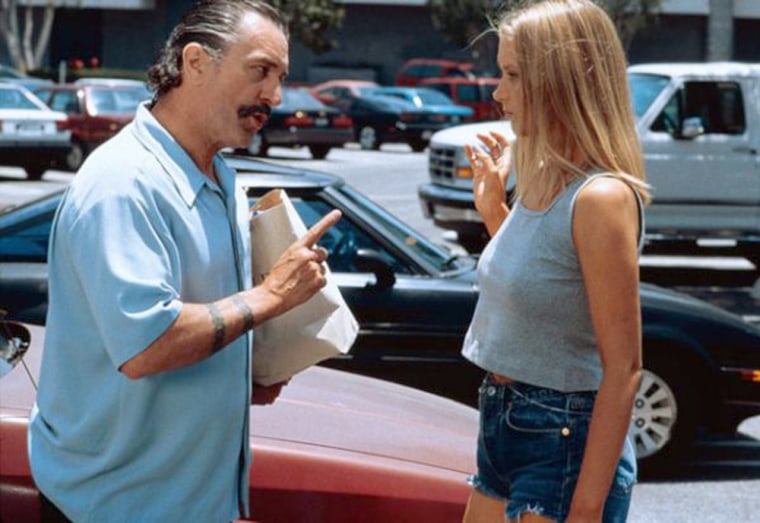 Dr. Mark Greene, 'ER'
When "E.R." gave stalwart Dr. Mark Greene (Anthony Edwards) terminal brain cancer, it seemed like one of those shark-jumping moments for a classic show. But what played out was one of the more beautiful deaths to have a turn on primetime television. After exhausting every treatment option, the good doctor retreats to Hawaii to live out his last days. He tells his daughter Rachel to be generous, with her time, her love, and her life. "I remember the lullaby. I remember you used to sing it to me every night. I remember," Rachel tells her dad. With that, she slips headphones on him, and Israel Kamakawiwo'ole's "Somewhere Over the Rainbow" plays over a clip reel of a life well lived. Crying yet?  The song may be overplayed now, the eighth-season death itself I'm still not happy with, but on the whole? Well done, "E.R." -– this is one of the reasons you're one of the finest shows television has ever met.    --Courtney Hazlett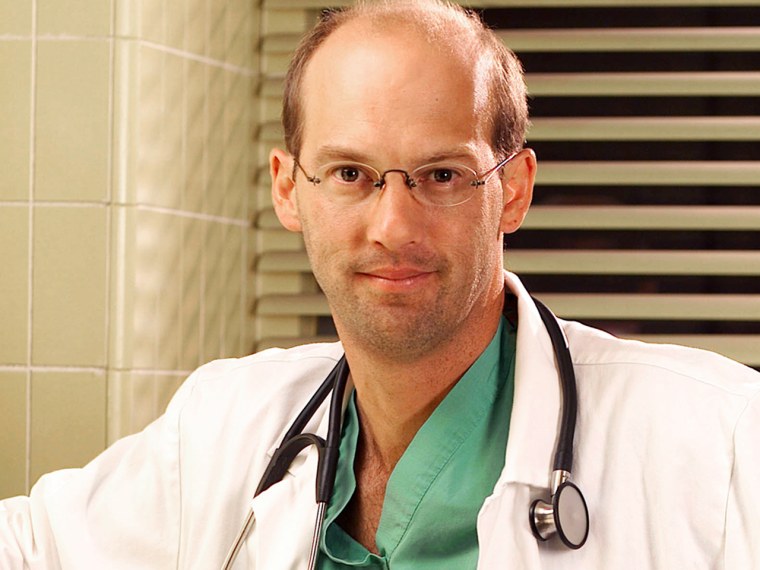 Joyce Summers, 'Buffy the Vampire Slayer'
Death and destruction were positively commonplace on "Buffy the Vampire Slayer." The teen heroine and her Scooby gang lived on a Hellmouth, after all. But not all deaths were equal. When Buffy Summers lopped off the head of the demon du jour or dusted yet another vamp, the often metaphor-heavy action didn't exactly inspire tears. But when the slayer's mom died, it was another story. Real-life tragedies don't come with flashy special effects, background music or witty banter, and neither did this TV death. Buffy simply came home on a sunny day and quietly stumbled on a mundane horror of her own. "Mom? Whaddaya doing?" she asked as she saw Joyce splayed out awkwardly on the family sofa. "Mom? Mom? Mommy?" Any viewers who made to "Mommy" without tears in their eyes had hearts of stone.  --Ree Hines
Hoban "Wash" Washburn, 'Firefly'
If one character could embody the collective anguish of every fan of a short-lived TV series, it would be Wash (Alan Tudyk), who died via harpoon impalement in the post-cancellation movie "Serenity." Funny and utterly loyal to his wife Zoe, Wash wore Hawaiian shirts, played with toy dinosaurs, and displayed superior talent in maneuvering the ship around both Reavers and the Alliance. Wash's death just put a sad period on the end of the show's death sentence -- but not an uncharacteristic one, as show creator Joss Whedon has never shirked from killing off beloved characters. Wash's final words on the show were "I am a leaf on the wind, watch how I ..." but the harpoon cut off his last word, "soar." After his death, his friends and crewmates set up a memorial for him on a moon. His toy dinosaurs, however, remained on board the ship. -- Randee Dawn
Related content: