Monica Lewinsky is back in the public eye, and she's using the attention to bash bullying.
Lewinsky got emotional on Monday at the Forbes Under 30 Summit in Philadelphia, where she delivered a passionate speech about the dangers of online harassment. It was the first time she has spoken publicly in a decade, just months after opening up in Vanity Fair about what it was like to be at the center of a national scandal.
On Monday, Lewinsky revisited those years, recalling that "Overnight I went from being a completely private figure to a publicly humiliated one. I was Patient Zero."

She continued by stating that she was the first person to have her reputation destroyed on the Internet, because in 1998, when it was revealed that she had an affair with President Bill Clinton, the information was publicly posted online.
"Let me tell you about being publicly separated from your truth," she said to the crowd. "Being publicly separated from your truth is one of the classic triggers of anxiety, depression and self-loathing."
But the one word she said describes that period of her life is shame: "My own, personal shame. Shame that befell my family, and shame that befell my country, our country," Lewinsky said. "Frankly, I came close to disintegrating. No, it's not too strong a word. I wish it were, but it isn't."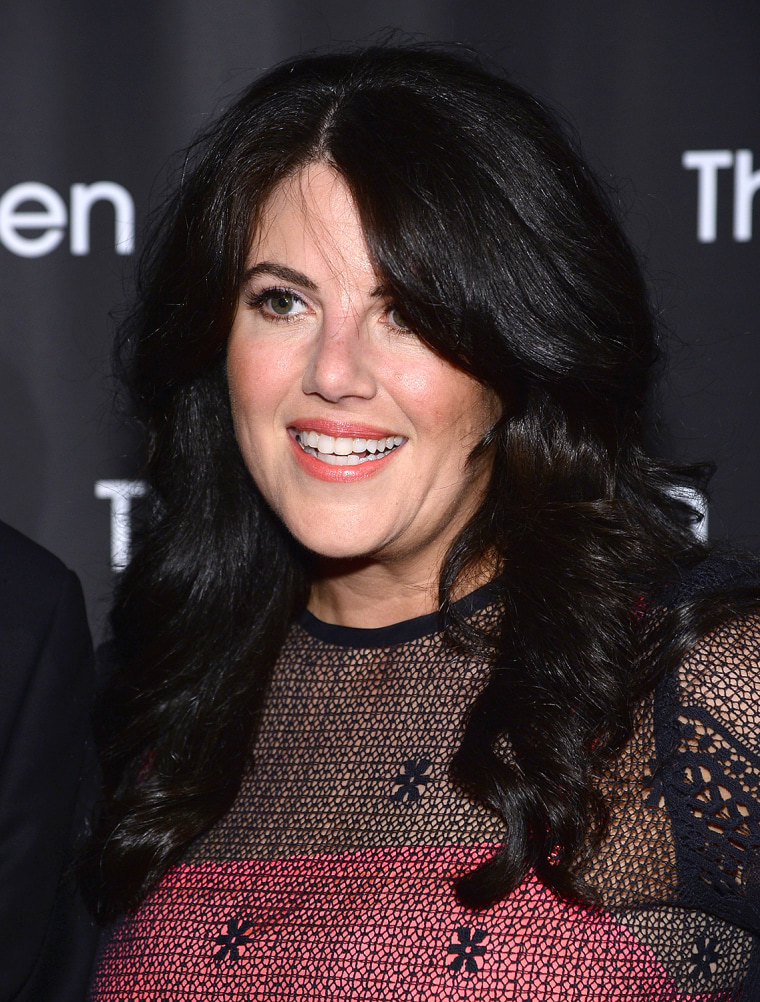 Lewinsky compared her online embarrassment to being punched in the gut by a stranger on the street, and spoke about Rutgers student Tyler Clemente, who killed himself in 2010 after a videotape of him kissing another man was released online.
"Quite sadly, the trend of being humiliated to death online has only continued," Lewinsky said. "No one is immune."
She compared online shaming to identity theft, and warned the audience to be careful about their reputation. But she said she wants to be part of the solution now, not just a bystander.
"What we need is a radical change in attitudes on the Internet, mobile platforms and in the society of which they are a part," she said. "Actually, what we really need is a cultural revolution.
"Online we've got a compassion deficit, an empathy crisis," she continued. "And something tells me that matters a lot more to most of us."
Lewinsky joined Twitter on Monday ...
... and her speech was receiving a bit of positive feedback: